Affordable Places To Stay In Nassau, Bahamas in 2023
Looking for Affordable Places To Stay In Nassau Bahamas?
Visiting the Bahamas is a trip of a lifetime! Pristine beaches, amazing food, and some of the best excursions you'll find in the Caribbean.
But it can also be really expensive! If your heart is set on staying in Nassau, here are some Affordable Places To Stay In Nassau Bahamas that won't break the bank.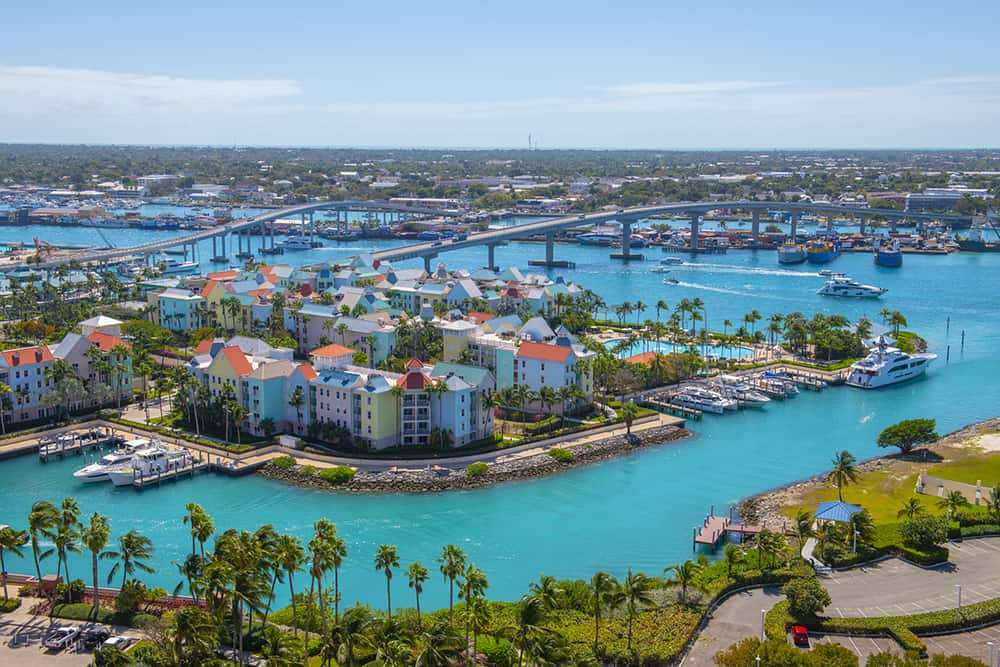 Where To Stay In Nassau, Bahamas
If you are not familiar with the island of Nassau, here is a little map below to help familiarize yourself with it. The northeast side of the island is by far the most popular place to stay, dine, and shop.
You'll find everything here from Atlantis Resort to Junkanoo Beach. The majority of hotels and resorts are going to be in this area of the Bahamas. This is also where the port is located for cruise ships.
So if you are searching online for a place to stay in Nassau, keep your search area around this location.
Paradise Island is home to the Atlantis Resort but there are several other hotels on this island that you can stay at as well, at a much more affordable price than the Atlantis.
As far as Affordable Places To Stay In Nassau Bahamas, this is the best area to search. You can find cheaper elsewhere on the island but it is not recommended for safety's sake.
Keep Reading: The Atlantis, Bahamas Review – The Good and the VERY Bad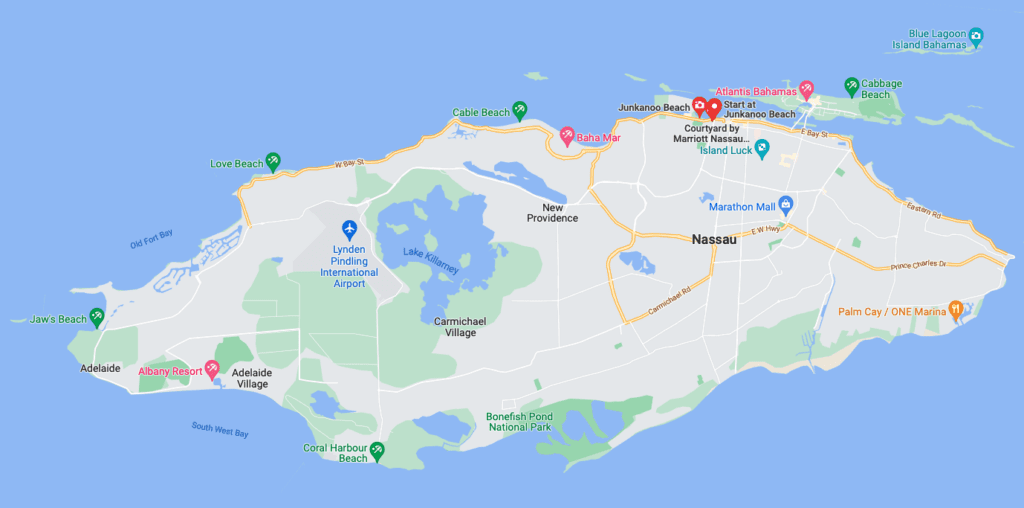 Cheap Hotels in Nassau
Comfort Suites on Paradise Island – Probably one of the best picks on Nassau if you want to experience the Atlantis but don't want to pay the outrageous price. The Comfort suites offer nice accommodations and come with Atlantis Day passes. They are within walking distance of Atlantis and several shops and dining options.
Graycliff Hotel – For a more unique experience and authentic Bahamian hotel at a great price, check out the Graycliff Hotel. It's located near downtown Nassau where there is plenty to experience, and not far from the popular Junkanoo Beach.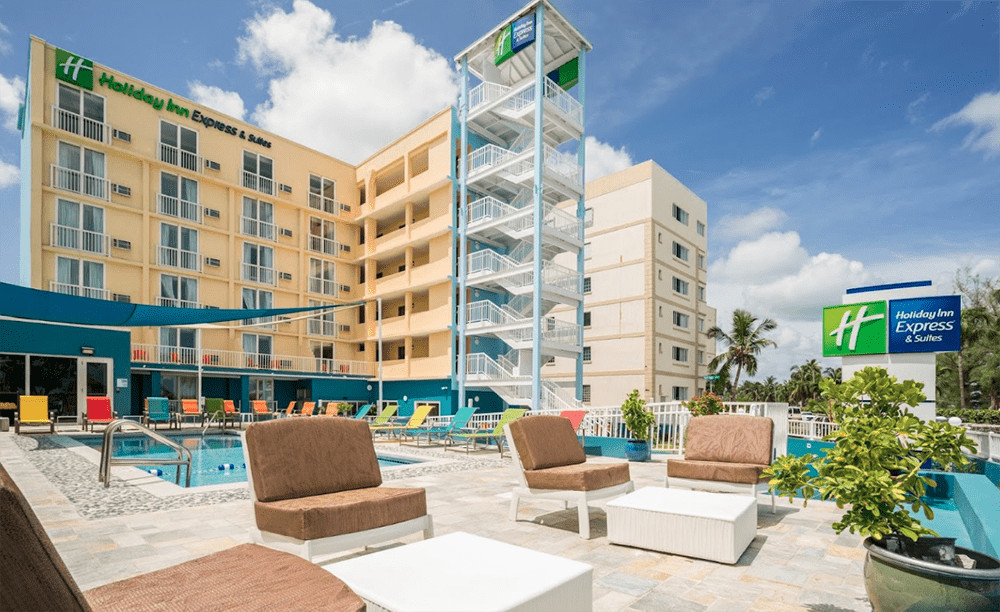 Holiday Inn Express & Suites Nassau – If you are looking for a great family-friendly hotel in Nassau, check out the Holiday Inn. The location is perfect to visit the local beaches, or you can hang out on their own private beach too! The rooms are colorful and spacious and the pool area is fun for kids.
Courtyard by Marriott Nassau Downtown/Junkanoo Beach – Also located in downtown Nassau, you get all the amenities of a Marriott. This hotel doesn't have the greatest pool, but it's located right across from an amazing beach.
Breezes Resort & Spa All Inclusive, Bahamas – If you're traveling as a family, the Breezes Resort is one of my all-time favorites. The price is super affordable and it's one of the only all-inclusive places for families in Nassau. Food in Nassau can be very pricey, so including this in your resort price makes a huge difference!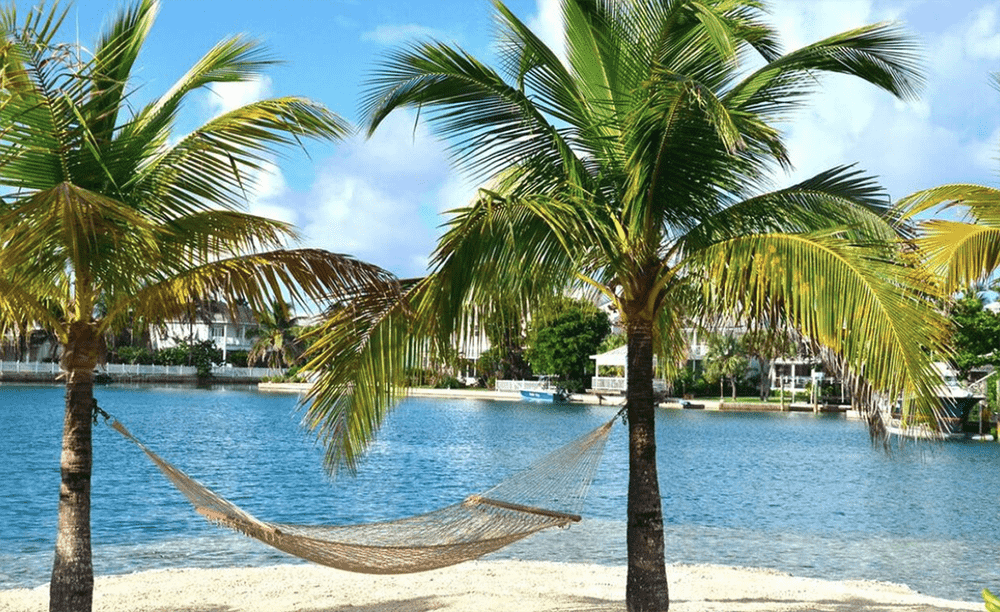 Sandyport Beach Resort – Here you'll find a private beach, several pools, and even options to have your own kitchen to save money cooking your own meals! Not to mention it's super cute with pastel-colored buildings to give you are real Bahamian feeling.
Is the Atlantis Affordable?
That largely depends on your definition of affordable! The Atlantis is definitely one of the priciest places to stay in Nassau. Even though you can still find much higher prices at Baha Mar.
If you absolutely have your heart set on staying at the Atlantis, it is possible to do it in an affordable way.
The Atlantis Resort consists of 5 different hotel buildings and each has very different price points. The most affordable building to stay in is the Beach or the Coral.
These 2 buildings are located the furthest from the main Atlantis Waterpark and most of the dining. They are also the furthest from the best beach at Atlantis, Cove beach. However, Atlantis does offer a shuttle service around the property so it is pretty easy to get around.
Pros to either of these properties: They each have a private pool area that tends to be less busy than the main pools near the waterpark. The rooms can be a little outdated but are pretty spacious and come with a private balcony. And trust me, no matter where you stay on paradise island, the views are amazing.
If staying at the Atlantis resort is on your bucket list, it can still be affordable if you just follow some of these money-saving tips:
How To Save Money At Atlantis Resort in the Bahamas
10 Tips for the Bahamas on a Budget
When staying in the Bahamas, the majority of your budget will be spent on the resort. So while that can seem pretty pricey, it also means that the rest of your vacation can easily be made a lot more affordable.
Here are a few ways you can visit the Bahamas on a budget:
1 – Eat locally = The food at the resorts is ridiculously expensive. And to be honest, not even that great. You'll find mostly Americanized food there and who travels to the Bahamas to eat that?
Spend some time downtown near Junkanoo Beach. There are tons of small family-owned restaurants and food booths that sell amazing cuisine, for a very low price. Eating authentic food and saving money? Sign me up!
2 – Take local transportation = Transportation around Nassau is plentiful and inexpensive! Dn't waste your money on renting a car. You can easily get anywhere you need to for a fraction of the cost.
Take a Jitney (the local bus) for just $2 per person. The Jitney runs every day of the week, from Paradise Island, all the way to Baha Mar and beyond. It's safe and fun to ride.
3 – Don't stay at the Atlantis = Even if you have your heart set on this resort, you can still buy day passes! This means you can visit Atlantis, see the aquarium, go on all the waterslides, and lounge by their private beaches for a small daily fee.
4 – Buy liquor from the liquor store = Drinks at resorts are super expensive! Save money when you buy a bottle of your favorite liquor at the store and then add it to your juice or soda. Some resorts like Atlantis give you refillable cups for soda, so you can refill your juice all day and add some rum as you go!
5 – Plan more beach days! = the public beaches in Nassau are free to use! So bring your favorite snorkel gear with you and hit one of the many beaches for a day of snorkeling and sunbathing.
Keep Reading: Junkanoo Beach, Nassau – Everything You Need to Know!
Which Is More Affordable For a Family: Atlantis or Baha Mar?
If you are going strictly by price, Atlantis Resort is slightly cheaper than Baha Mar, if you plan to stay in their cheapest tower. If you choose the mid-sized to upper-scale towers, you could actually be paying way more than Baha Mar.
Baha Mar has 3 different towers to choose from whereas Atlantis has 5.
As far as the resorts go, they have similar amenities. They both have beautiful private beaches and waterparks for the kids.
So while you might save a tiny bit of money booking the Atlantis, the Baha Mar is worth the few extra dollars!
They are way more upgraded and their pool/beach area is worth it on its own.
And my favorite thing about Baha Mar… they do not all day passes. So you won't have cruise ship passengers or any other guests making the resort too crowded.
Find out more here: An Honest Review of the Atlantis Resort, Bahamas
Finding Affordable Places To Stay In Nassau Bahamas is possible if you are on a budget and still want to have an amazing vacation!
You Might Also Enjoy:


Pin It!