Why Our Family Chose a Western Caribbean Cruise on Carnival Cruise Line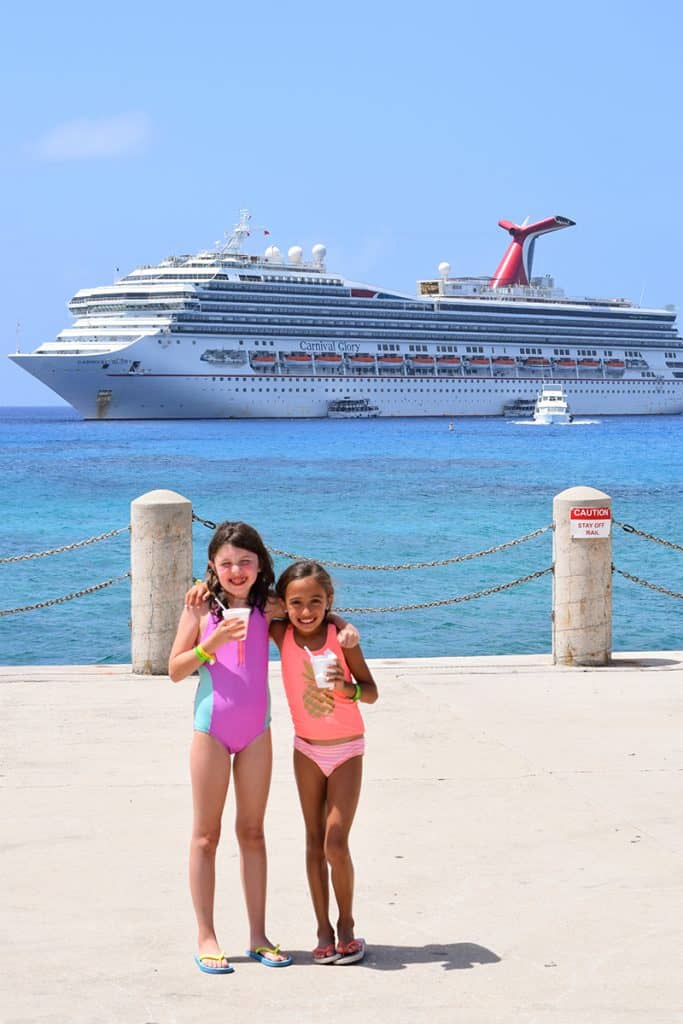 Take your family on a vacation they won't forget. A Western Caribbean cruise is the perfect getaway for the adventurous family on a budget!
Our 7-Day Western Caribean Cruise
Our family set sail on a 7-Day Western Caribbean cruise with Carnival Cruise Line and had an amazing experience. If you're thinking of going on a warm-weather cruise, let me tell you why the Western Caribbean is the best!
A few years ago, we took an adults-only vacation on an Alaskan Cruise. And while we had the time of our lives, I knew in an instant that cruises were definitely a great choice for a family vacation.
Grab my FREE 5-page printable cruise planner bundle!
So the next family vacation that rolled around was going to be a cruise. No doubt in my mind! The trouble was finding the right cruise for our family. You only have so many choices when you cruise to Alaska, but a warm-weather cruise is an opposite. There are like a million choices! At least it seems like it.
I spent a lot of time looking at cruises that went to the Bahamas and the Caribbean. We knew we wanted it to be at a cruise port that was easily accessible and not too expensive to fly from. So we narrowed it down to cruises that left out of Florida (you can set sail from Tampa, Miami, or Fort Lauderdale).
Read more about our time at each port during our Western Caribbean Cruise!
* This post may contain affiliate links, you can view my disclosure policy here.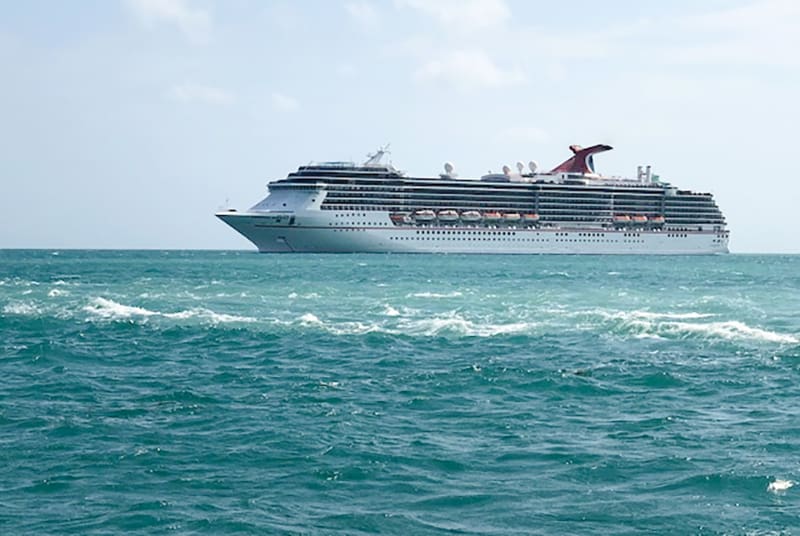 Why We Chose a Western Caribbean Cruise
To me, most cruise ships are pretty similar. You've got tons of food, pools, shows, etc. What it came down to really, was the cruise ports each ship stopped at. Part of taking a cruise is so you can experience several different places on one vacation (and one budget!).
Our family loves adventure and exploring. Don't get me wrong, we will gladly spend a day on any beach! But beaches we have done a lot of. Exploring different countries is something we hanvet.
The most ports for your money
One very big decision to book the Western Caribbean specifically with Carnival Cruise Line is that they offer stops at 4 ports, while most cruises only go to 3. One extra stop for the same price as 3? Sounded like a no-brainer to us!
Are you Thinking about going on a cruise? Don't forget to check out my Top Tips For First-Time Cruisers!
Western Caribbean Cruise Ports
1 – Grand Cayman Islands
I have been seeing pictures of the Grand Cayman Islands for years and have been desperate to go. That crystal clear blue water, the soft sand, and the photos of everyone swimming with stingrays looked heavenly. So our cruise itinerary HAD to include the Cayman Islands.
2- Honduras
Despite the fact that there is a lot of unrest going on in Honduras, the country itself is filled with great snorkeling, jungles, and adventure. AND… it's home to the Daniel Johnson Monkey and Sloth Hangout. Where you get to HOLD A SLOTH!
I'll admit, I'm a little sloth obsessed. And you legally cannot hold them in the United States. So hearing about this amazing sanctuary on the Island or Roatan was like a dream come true.
3 – Belize
Belize has been at the top of my travel list for a really long time. So seeing it listed as one of the port options made me very happy. This way, I could see a little bit of the country and decide if I wanted to come back later for a longer stay.
4 – Cozumel
I've visited Cancun before but didn't realize this island in Mexico was right off the coast. This area of the Gulf is known for its gorgeous beaches, so Cozumel seemed like a great place to round off our 7-Day Western Caribbean Cruise.
Connect with me on PINTEREST to see more travel tips and inspiration!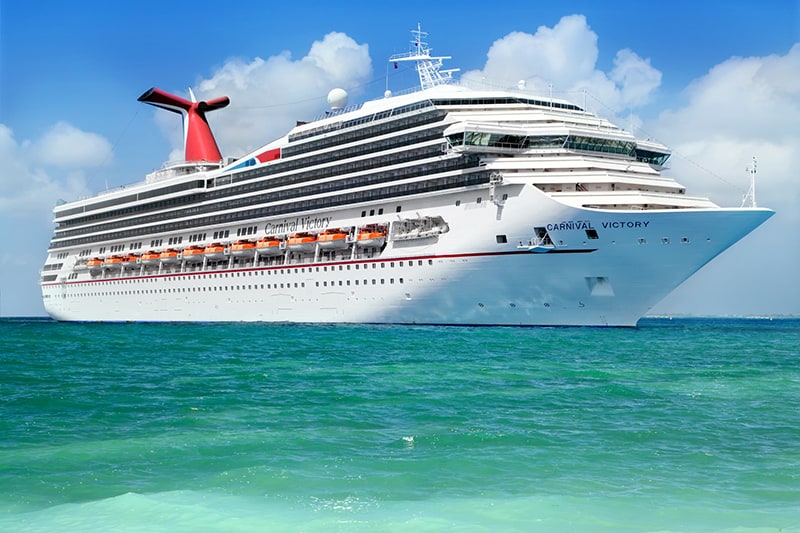 Sailing with Carnival
Once I knew where we wanted to go, the rest was easy! Carnival Cruise line had the best itinerary to make the most of our 7-Days at sea, and had the best pricing also.
TIP: We were able to book TWO rooms with four people for the price of one room. Carnival charges per person, so spreading us out to 2 rooms would have been the same price as cramming us all in one room.
Carnival also had enough fun things on board the ship to keep the kids entertained on the 2 days we were at sea. They had a big main pool, several hot tubs, 2 waterslides, a and water play area.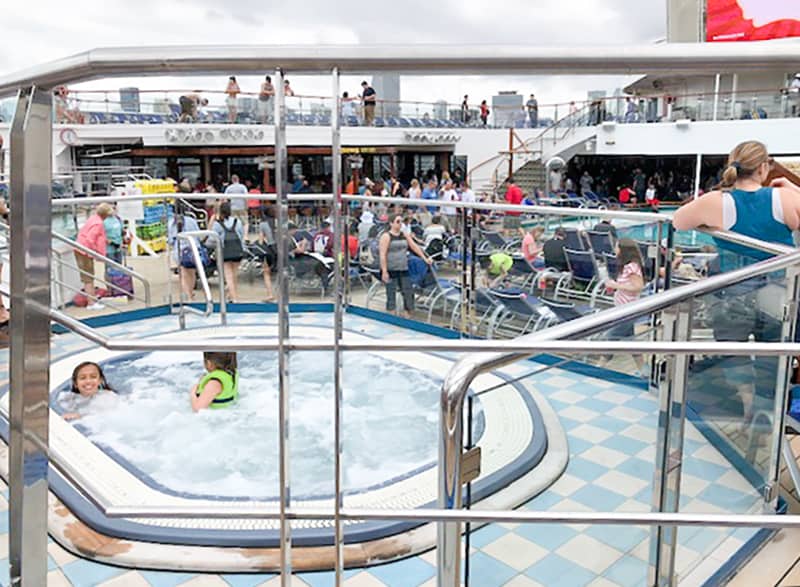 The food
The buffet was open all day long and allowed the kids to go grab any food they wanted, any time they were hungry. So we didn't have to listen to whiny kids complaining all day. If they got hungry, we just pointed them in the direction of the buffet!
There was also a sandwich shop that made any kind of sandwich the kids wanted to so they could even get a grilled cheese or a turkey sandwich if they didn't like anything at the buffet.
The Carnival Glory also had soft serve ice cream NON-STOP on the pool deck. I'm pretty sure our kids had about 8 ice cream cones a day, but hey! It's Vacation! They were happy and that made the parents lives a LOT easier!
Camp Ocean
If the kids got bored of swimming all day (which never happened in our case), they can partake in one of the many kid-friendly activities Camp Ocean has scheduled throughout the day. They even have a room and activities just for teens.
Camp Ocean operates until 9 pm so if you wanted to have dinner just the two of you, your kids can stay there and have dinner with their friends while watching a movie.
Heck, you can even leave your kids at Camp Ocean on port days if there is a place you want to discover that your kids just aren't old enough for. What other vacation comes with free daycare?
The Shows
I think Carnival Cruise Line understands that they get a lot of family travelers and does a great job of catering to that. There are shows that are great for the whole fmaily, and shows that only the adults might want to see.
For instance, the comedy shows are all split into two. They do an earlier show around 5 pm that is family-friendly (our kids laughed their butts off) and they do a later show that's meant more for adults.
A Western Caribbean Cruise with Carnival is the perfect family vacation!
If you are looking for a super fun, adventurous, and unique vacation that the whole family will enjoy, then I HIGHLY recommend the Western Caribbean as a cruise destination. Even better, I find cruises to be one of the most affordable family vacations you can take.
Not having to pay for meals is a HUGE plus for us!


Pin for later!