Visiting Grand Cayman Island on a Cruise: Things To Do In Port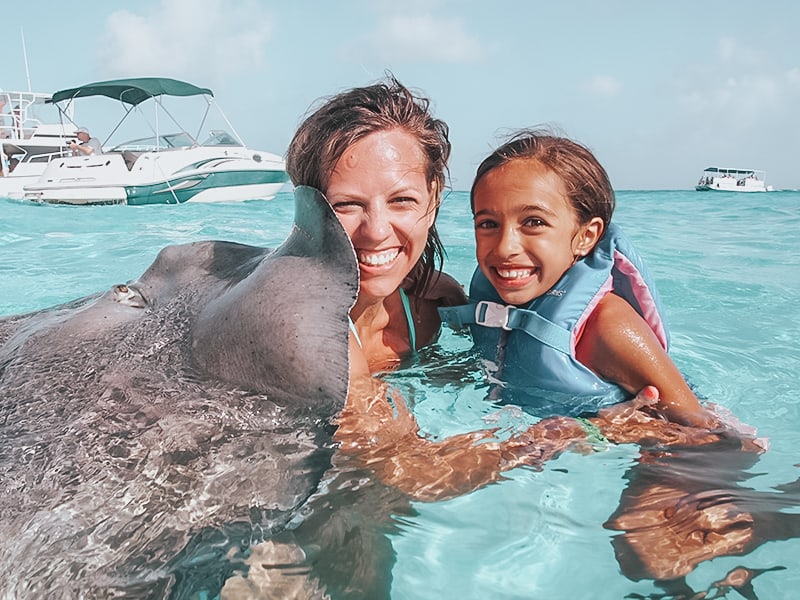 First stop on your 7-day Western Caribbean Cruise is the famous Grand Cayman Island!
Getting ready for your port day on Grand Cayman Island? Get excited… this Western Caribbean cruise port will be one of your favorites.
* This post may contain affiliate links, you can view my disclosure policy here.
The Cayman Islands are made up of 3 separate islands that are all surrounded with crystal clear blue water and filled with white sand beaches.
It's also known for being one of the wealthiest spots in the world. The Cayman Island banking system attracts the wealthiest companies in the world, and those investors love to spend their money right there on the island… which is pretty obvious!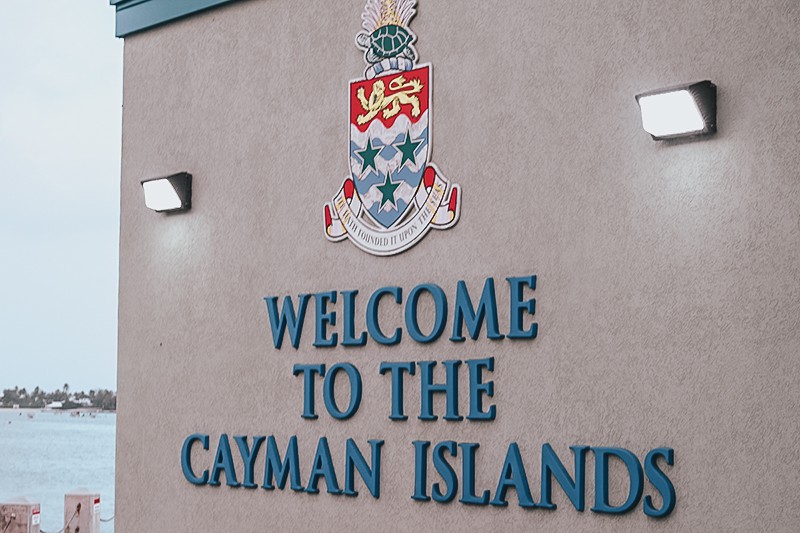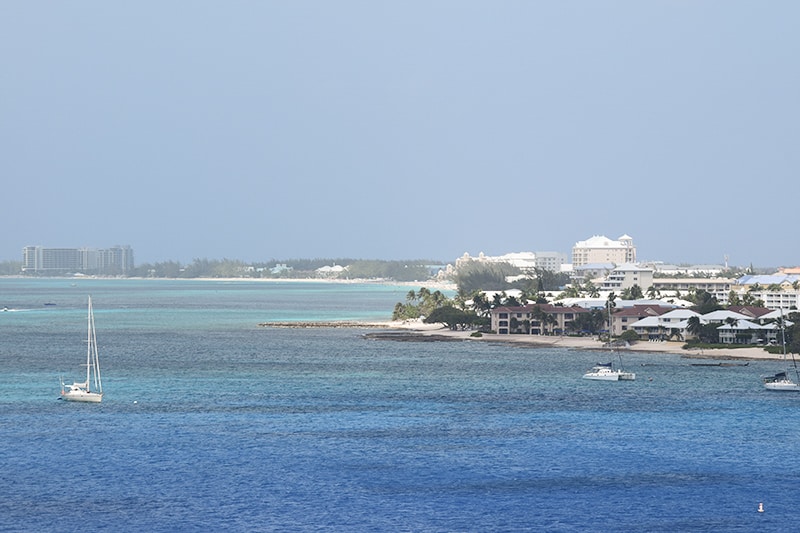 The island is known for being absolutely stunning, have the best shopping and the friendliest people. It's also one of the safest countries in the world to visit.
This was all information given to us by our tour guide when we visited Grand Cayman Island for a day while on a cruise. You could hear the pride in his voice and it's not hard to see why.
Psssstt… follow See Mama Travel on PINTEREST to get more cruising tips and guides!
Grand Cayman Island
From the second our tender pulled up to the island, we were in awe. The only bad part about visiting Grand Cayman Island while on a cruise is that you only have a short day to see one of the prettiest islands in the entire Caribbean. Boo.
And as far as port days go, this was the shortest one too. And we had to be back to the boat by 3 pm (which really means 2:30 pm).
Get a FREE printable Cruising Planner RIGHT HERE!
In order to make the most of every minute in Grand Cayman, we woke up early and our group was waiting for the first tender about 30 minutes before docking time. It might sound extreme but there were already dozens of people waiting there before us!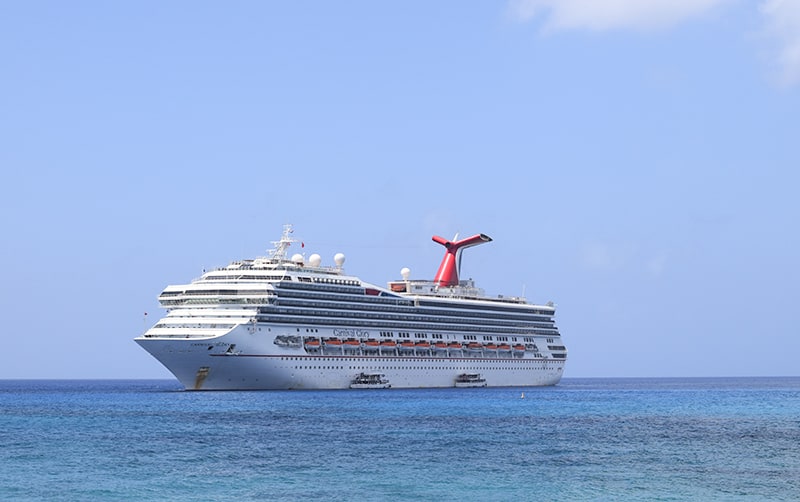 Grand Cayman is a tender port. Meaning, the cruise ship stays out in the ocean and you take small boats (tenders) to get to shore. This can be really time consuming so it's good to plan ahead.
Also check out…25 Must Pack Items You Need for Your Cruise!
The Best Excursions on Grand Cayman Island
Grand Cayman has a lot of great excursion options (how can you not on this piece of paradise!). But we were typical tourists and opted to go to stingray city to swim with the stingrays. I've seen the photos and it's just one of those things you HAVE to do when you visit Grand Cayman Island.
To be honest, I'm really glad we did. It ended up being a favorite among our entire family and we all had a blast.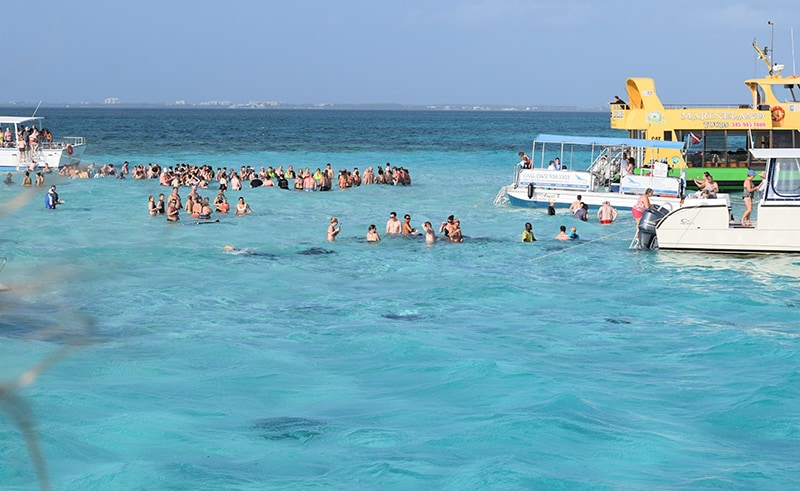 Stingray City
We booked this tour directly through Carnival because it ensured we were one of the first ones off the cruise ship. And since the day was so short, it guaranteed to get everyone back to the ship on time also.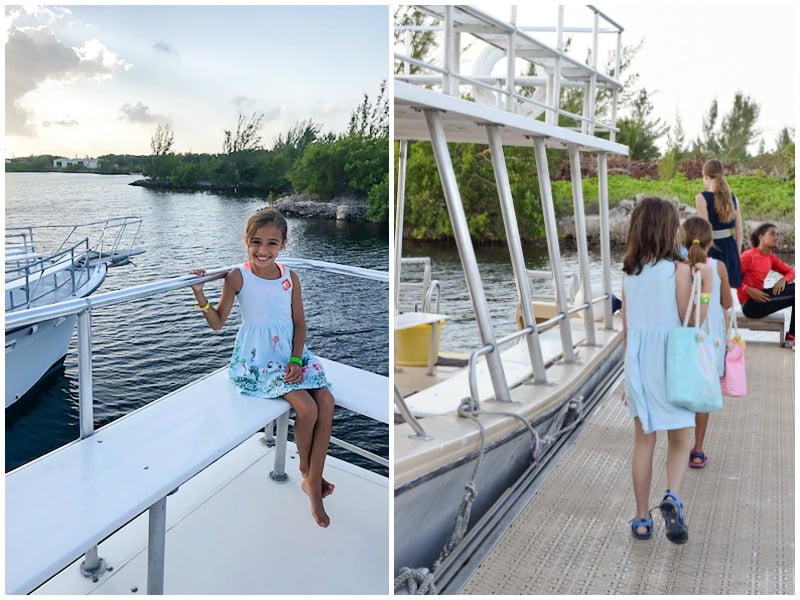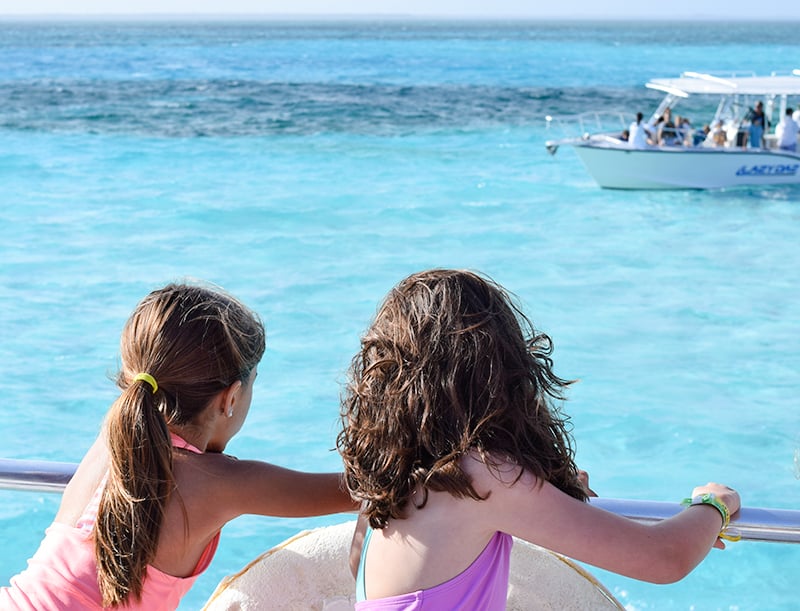 After we arrived on shore, we immediately boarded a shuttle with a few other small families. This was also where we met our amazing tour guide. He gave us tons of information about the Cayman Islands. And even pointed out some houses of famous people who live down there.
When we arrived at the boat, about 20 of us were escorted to a double decker boat that took all the passengers out to the sandbar where the stingrays were. It was only about a short 20 minute ride and we were there. The tour boat came equipped with snorkels and goggles and life vests for everyone.
So we all geared up and jumped right in! The water was so clear you could easily see to the bottom, and the adults were only about chest deep. The kids had to float a little bit.
The nice guys with the tour boat had fish food and within minutes the stingrays were all around us. Our family spent time swimming with them and just enjoying seeing them so up close.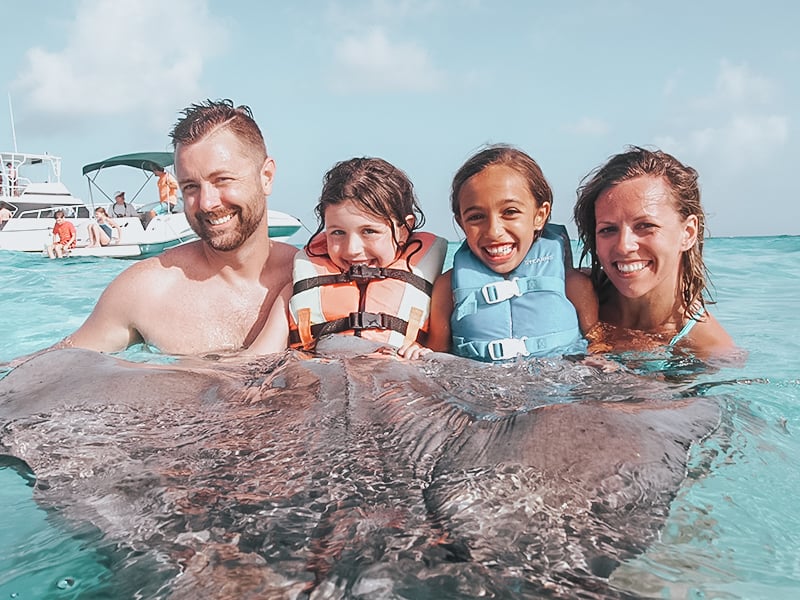 The tour guide took each family and spent several minutes holding the stingrays and having us kiss them. They were really attentive and made sure everyone had enough time to pet and hold the stong rays. We never felt rushed.
As they did this with each family, we continued to swim around and watch the stingrays underwater. It was definitely something we will never forget.
And I can say with 100% certainty that this excursion is a MUST on your western Caribbean cruise.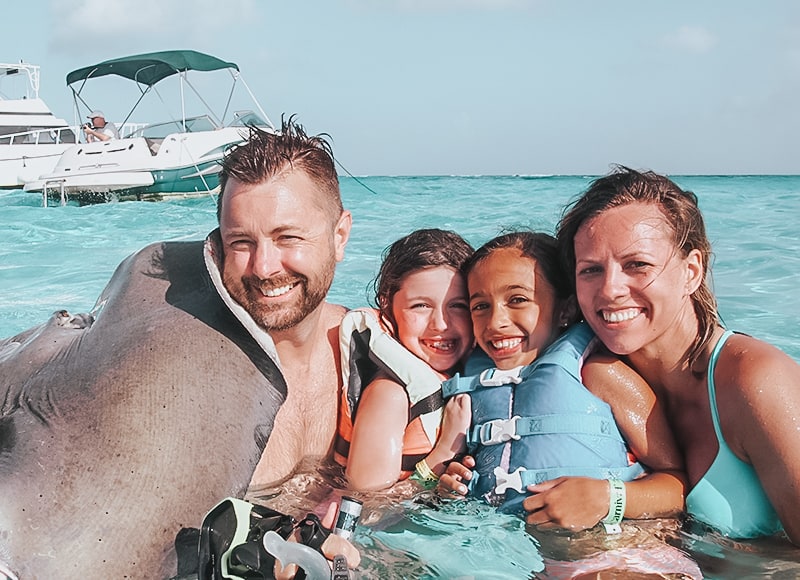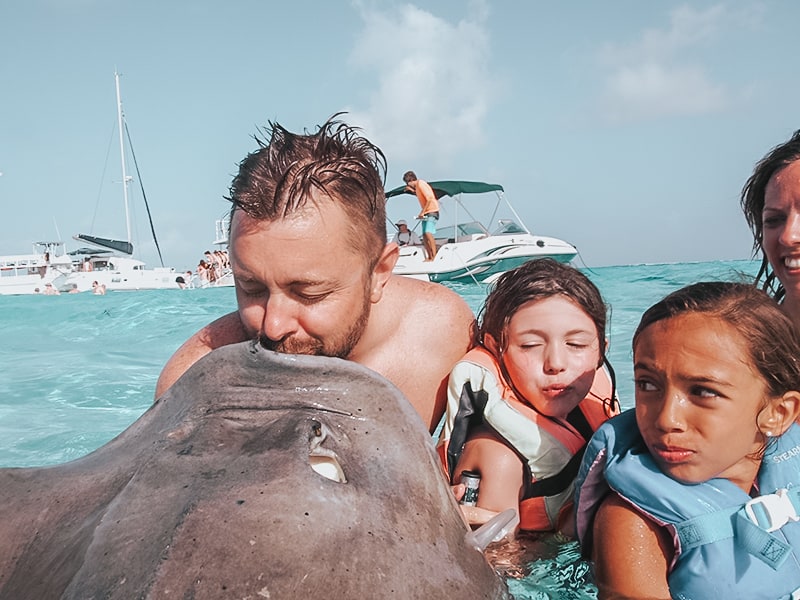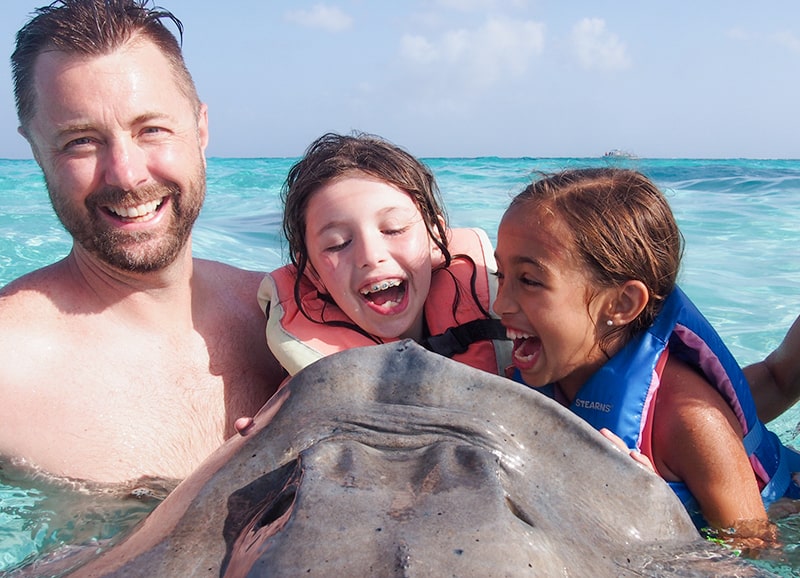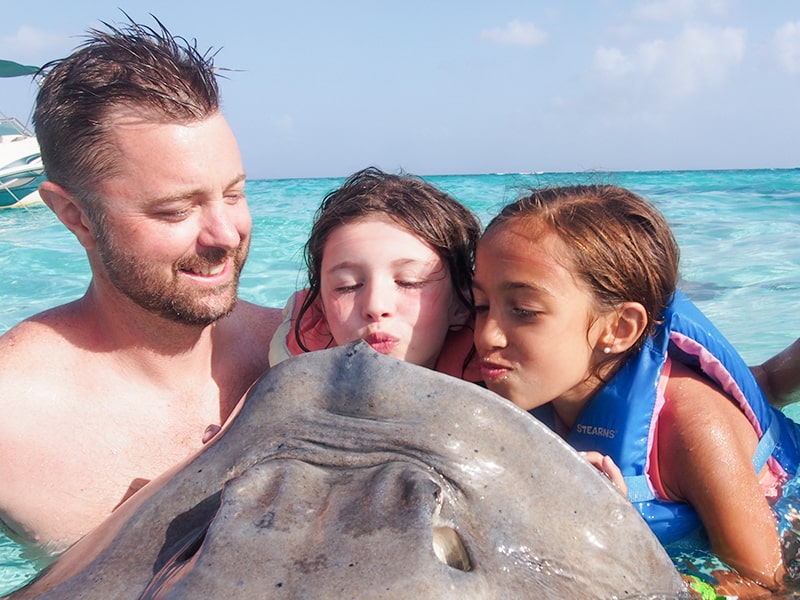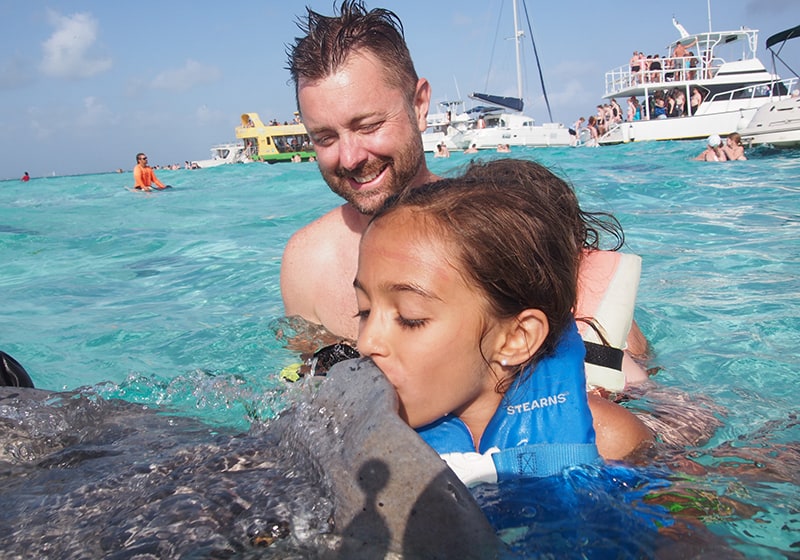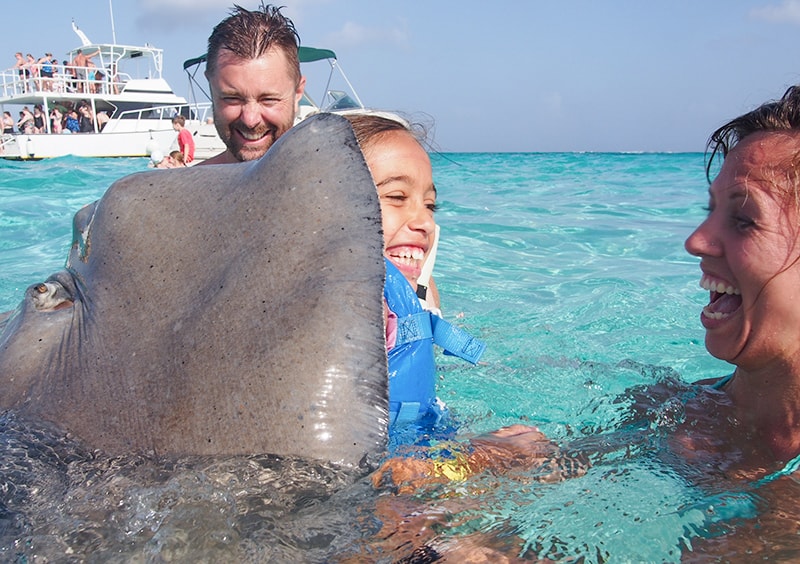 Grand Cayman Island Turtle Farm
We knew stingray city wouldn't take all day so we had to decide between swimming with dolphins or the turtle farm. And since you can essentially swim with dolphins anywhere… we opted for the turtle farm (it was much less expensive also!)
Our same tour guide shuttled everyone over to the turtle center and we were immediately greeted by tons of iguanas just walking around. It was so fun seeing them up close just walking around us.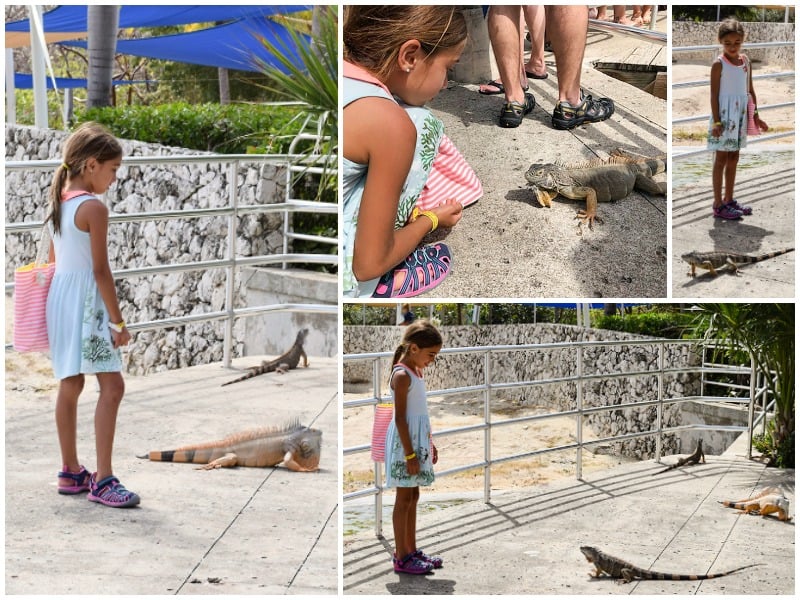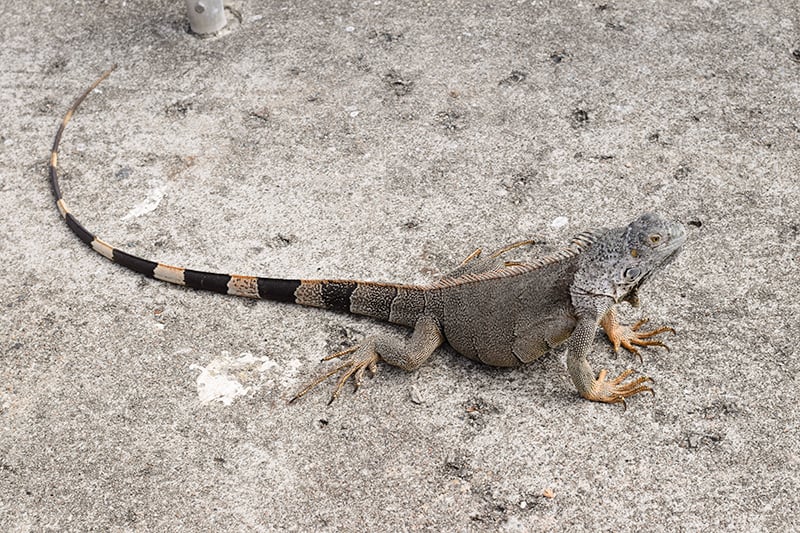 The turtle center was kind of just an add on to Stingray City but we ended up really loving it! I highly recommened this excursion.
We got to see hundreds of sea turtles swimming around, hold a baby sea turtle, and even swim with the turtles… which I did not expect!
The turtle farm has this great man-made swimming tank with hundreds of sea turtles. They have life vests and goggles so anyone can jump in and swim around. Even though we were at a man-made turtle farm, it was like we were snorkeling with sea turtles in the wild.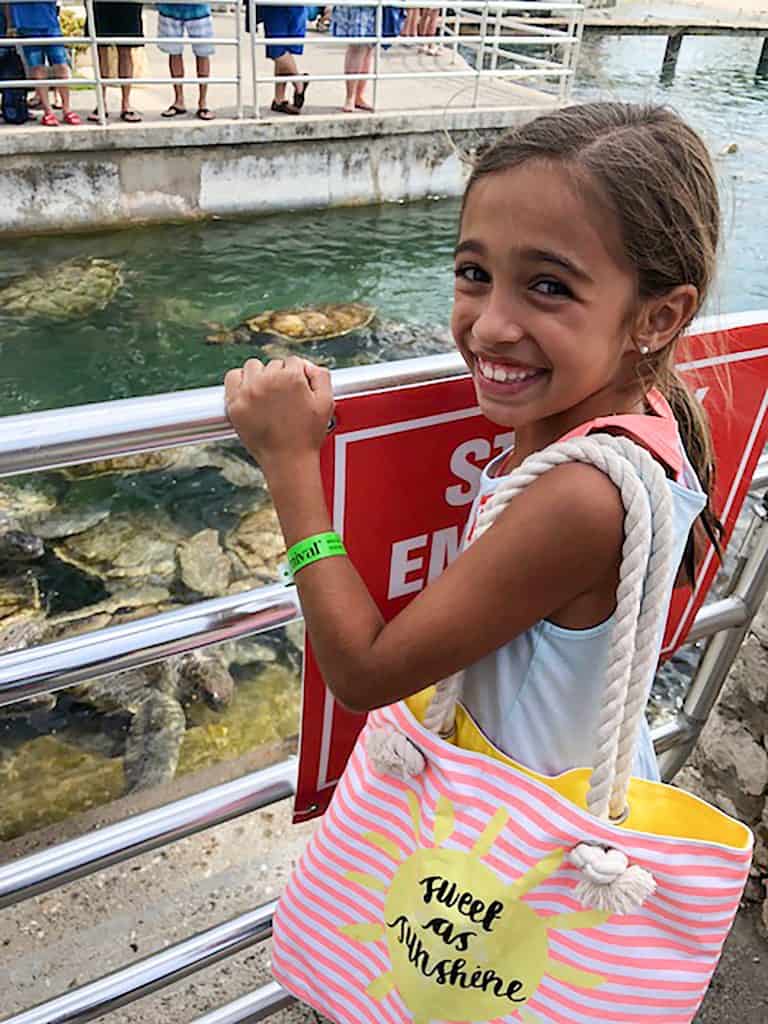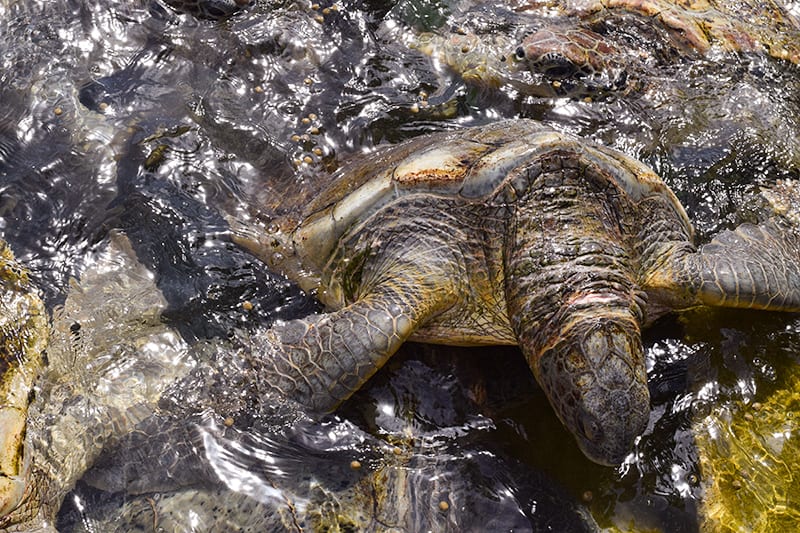 We pretty much did this until it was time to go. And of course as you walk out, you go through the gift shop. This gift shop actually had a ton of really cute turtle items and all the kids were able to get something to remember their time there.
One thing to remember is don't forget to bring your own towels!
Some other things you will need for this excursion are:
If you don't feel like doing any paid excursions, you can head over to 7 Mile Beach. This beach is world famous and there's no doubt why.
It's several (although not quite 7) miles long of soft white sand with tons of great bars and restaurants lining it. You'll find a ton of great resorts here and you can always just spend a nice day at the beach, or shopping around town.
What to miss
Don't go on the Rum Tour. It's really just a Rum store. Not a tour or factory. I heard several complaints about this from other passengers.
Also, going to Hell is another trip you can pass on. While it would be cool to say you "went to Hell and back", the area doesn't have much to see. You can get the main idea of what Hell looks like from photos on the internet.
You can check out more photos of our Caribbean Cruise travels by following along on INSTAGRAM!
Enjoying Grand Cayman Island
Don't forget to head back to the dock in enough time to catch the last tender! The lines to get on the tender were VERY long. So we took turns standing in line and getting snow cones or shopping until we were ready to board the tender.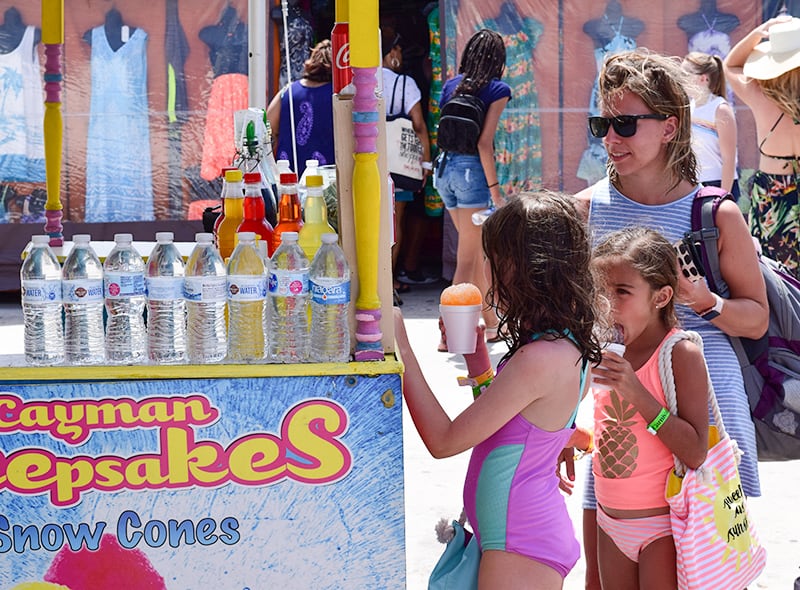 I actually wish we had left a little extra time to do a little shopping around town. Georgetown is absolutely beautiful and we didn't have enough time to get an authentic souvenir.
I'd love to come back some day and spend a few days on this island to really see what The Cayman Islands have to offer!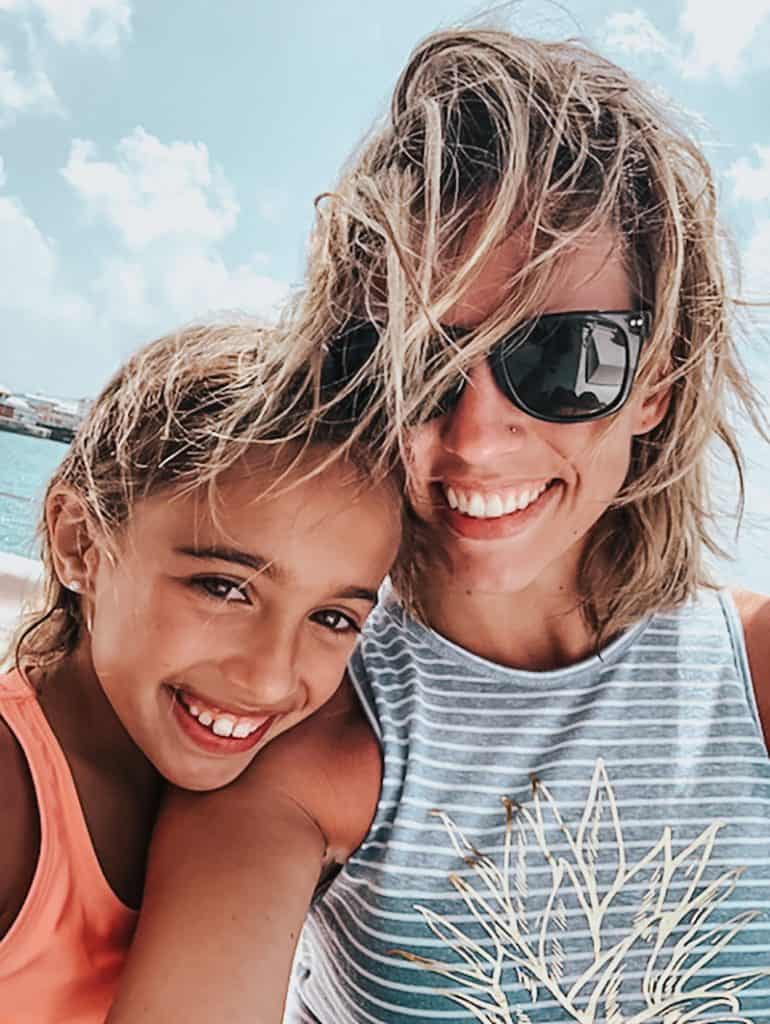 Before you go!… Check these out…


Pin For Later!