Top Puerto Vallarta Cruise Excursions for 2024
Puerto Vallerta Excursions
Are you going to Mexico and looking for the perfect Puerto Vallarta Excursions? Here are the top ones to please anyone!
When sailing to the Mexican Riviera, Puerto Vallarta was one of our favorite spots to visit! As soon as you pull into port, you can see why this place is a popular vacation destination.
There are pristine beaches and lush, tropical forests. Not to mention tons of resorts, bars, and restaurants.
We enjoyed the beauty of Puerto Vallarta so much that we are definitely coming back for a vacation just to this location.
The majority of these Puerto Vallarta excursions can be done during your port day. But don't forget, you can always contact the companies directly and they will work with you on the times to make sure you get back to your ship!
If you're visiting Puerto Vallarta on your own, then any of these are a great option to see the area and experience the best of Puerto Vallarta!
Top Puerta Vallarta Excursions for Relaxation
If rest and relaxation are what you are looking for, then these excursions are just the thing!
Puerto Vallarta Cruise and Candlelight Dinner Show (AKA Rhythm of the Nights) – Dine on a 3-course meal with drinks flowing. Enjoy a sunset show with dancing and music for an authentic Mexican-themed night. This excursion is very popular and usually sells out on most cruise lines!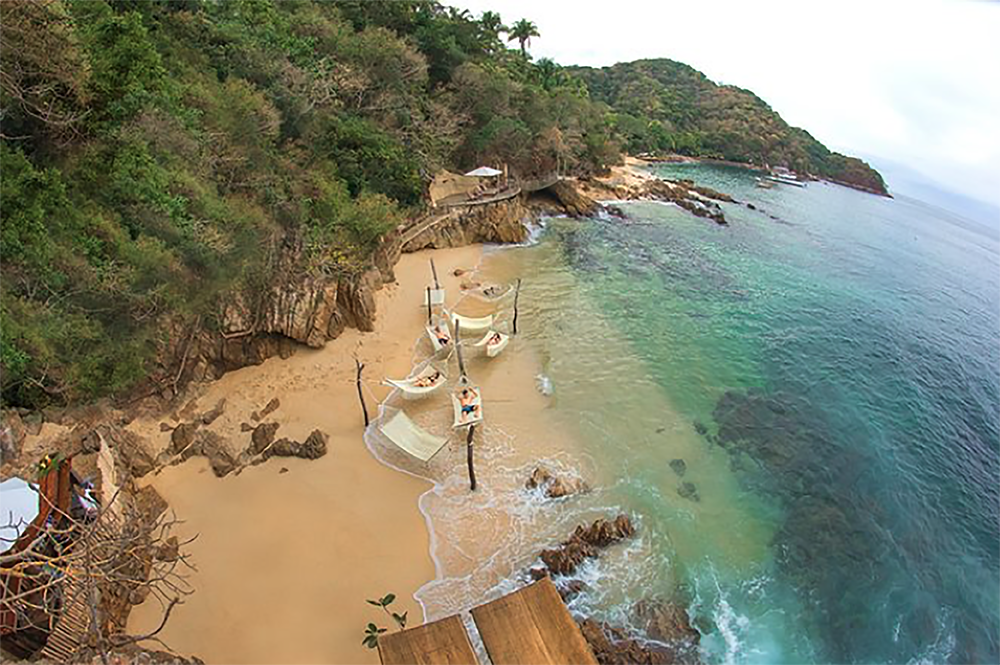 Las Caletas Day Tour from Puerto Vallarta with Lunch and Open Bar – Nicknamed the "garden of Eden", this excursion takes you to a private, lush area where you can use a paddleboard or go snorkeling. Or simply relax on the beach with good food and plenty of drinks. Great for groups who have both adventurers and relaxation seekers together!
Sunset Sailing on Banderas Bay – Enjoy a gorgeous sunset on a luxury sailboat while sipping on wine and eating premium cheeses. Can you get more relaxed than that?
Best Puerta Vallarta Excursions For Snorkeling
If snorkeling is primarily what you are looking for, you'll want to check out one of these excursions:
Marietas Islands Snorkel Tour & Hidden Beach – Hop on a quick boat ride to an exclusive snorkeling area away from the general public. You'll see tons of colorful fish and possibly turtles and manta rays. You'll most likely even get to see some whales on your boat ride.
Hidden Beach Tour – A great Puerta Vallarta excursion if you are looking for a relaxing snorkel day. you start with a boat ride that takes you to a hidden, private beach where you can drink, relax or snorkel. This trip often takes you to several different snorkeling areas.
Yelapa & Majahuitas Snorkeling Tour from Puerto Vallarta – Take a day trip to the nearby villages of Yelapa and Majahuitas. You can kayak, swim, and snorkel with different marine species. And then enjoy both breakfast and lunch on the boat. A great way to go snorkeling, but enjoy other experiences as well.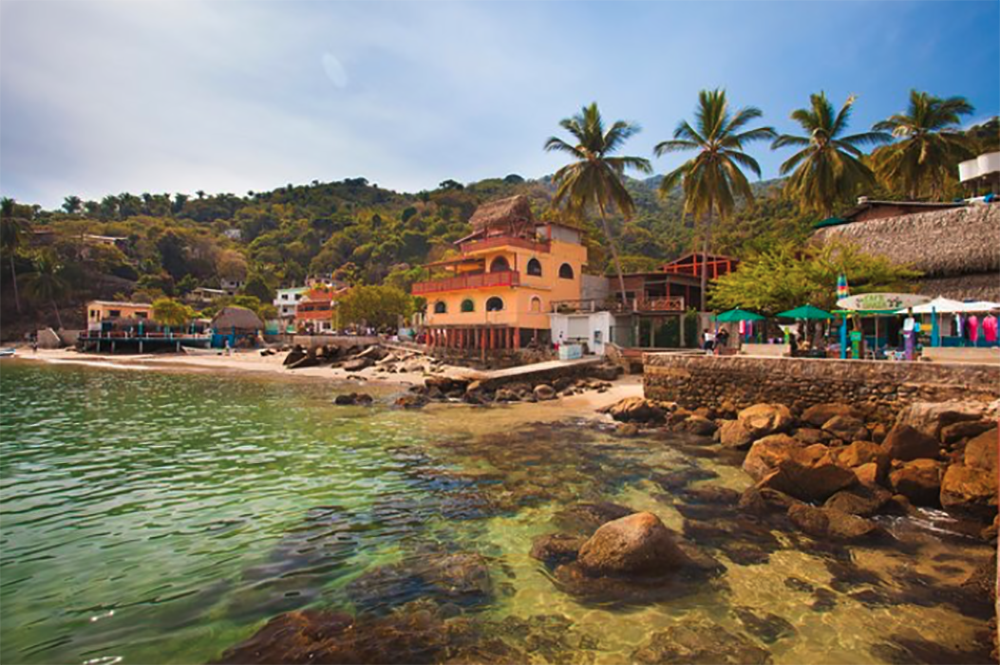 The Most Unique Puerto Vallarta Experiences
If you are looking for a one-of-a-kind experience while in Puerto Vallarta, these are the excursions for you!
Mega Yacht All-Inclusive Yelapa Waterfall & Snorkeling Adventure – Ever fantasized about being on a yacht? Now you can! Take a leisurely sail to either a short hike with a waterfall or a beach to snorkel. Or just stay on the boat and drink in the sun for a few hours!
Day Sailing on Banderas Bay – Experience luxury on a sailing yacht while getting pampered. If you're looking for a relaxing day feeling like a celebrity, this is the excursion for you!
Shaded Hot Spring, Massage, and Mex Grill in Puerto Vallarta – Visit some natural hot springs in Puerto Vallarta! This excursion also includes a massage and Mexican BBQ for lunch.
Top Excursions For Families with Small Children
Swimming with Wild Dolphins – What kid wouldn't like to swim with dolphins? Take them to enjoy a few hours with dolphins and maybe even turtles. You might even spot whales on your boat ride!
Puerto Vallarta Pirate Sailing Cruise – This fun pirate cruise is great for kids! you get to sail out of Banderas Bay and even stop at Majahuitas Beach where you can snorkel and kayak. Kids will enjoy lunch on the ship with a cast of costumed pirates.
Marietas Islands Day Ecotour Tour – This family-friendly boat ride takes you around Islas Marietas to view some stunning scenery and wildlife. You can even stop to snorkel or kayak in shallow waters.
The Best Puerto Vallarta Excursions For Adventure Lovers
Puerto Vallarta ATV Adventure – Race around on an ATV in this private tour that's super affordable! Drive through mountains, beaches, and even flowing streams. Perfect if you're looking for an adventure a dont mind getting a little muddy.
Horseback Riding Tour in Sierra Madre – Great for kids too! Take a scenic horseback ride through mountains and rivers. This includes lunch and an open bar as well.
Swimming with Wild Dolphins – This is always a popular one, especially with kids! Have a chance to swim with dolphins on your trip to Puerta Vallarta.
Puerto Vallarta Original Canopy Tour, Ziplining, Tequila, and Speed Boat Ride – Something for everyone and packed with adventure! Take a speed boat ride (see whales!), go ziplining, or kayaking, or relax on a beach. Food and drinks included!
Can You Walk to The Beach From the Ship in Puerta Vallerta?
Technically, you can. The cruise ships dock right next to the downtown area and you could take about a 15 to 20-minute walk to get to the tip or the beach areas.
However… I highly recommend grabbing a taxi, uber, or even a local bus and taking a short 20-minute car ride to an area more central to downtown Puerto Vallarta.
In an area called the "Malecon", you'll find a gorgeous boardwalk with tons of restaurants and shops. Along this area, you will also find the most popular beach area, Los Muertos Beach.
When coming off a cruise, you have tons of time in Puerto Vallarta! Typically around 12 hours. Which is plenty of time to do some Puerto Vallarta excursions and still walk around the Malecon area.
You Might Also Be Interested In:
Spend a Cruise Port Day in Mazatlán (coming soon!)
What to do In Cab San Lucas When On a Cruise (coming soon!)