15 Memorable Mother-Daughter Beach Trips On a Budget
Looking for suggestions on mother-daughter beach trips and not sure where to go?
These budget-friendly vacation ideas are the perfect places to spend quality time together while relaxing in the sun!
Certain beach vacations are cheaper than others and it's absolutely possible to have a luxurious tropical vacation on a budget. You just have to know where to look! Check out this list of 15 beach vacations that will help you create lasting memories together.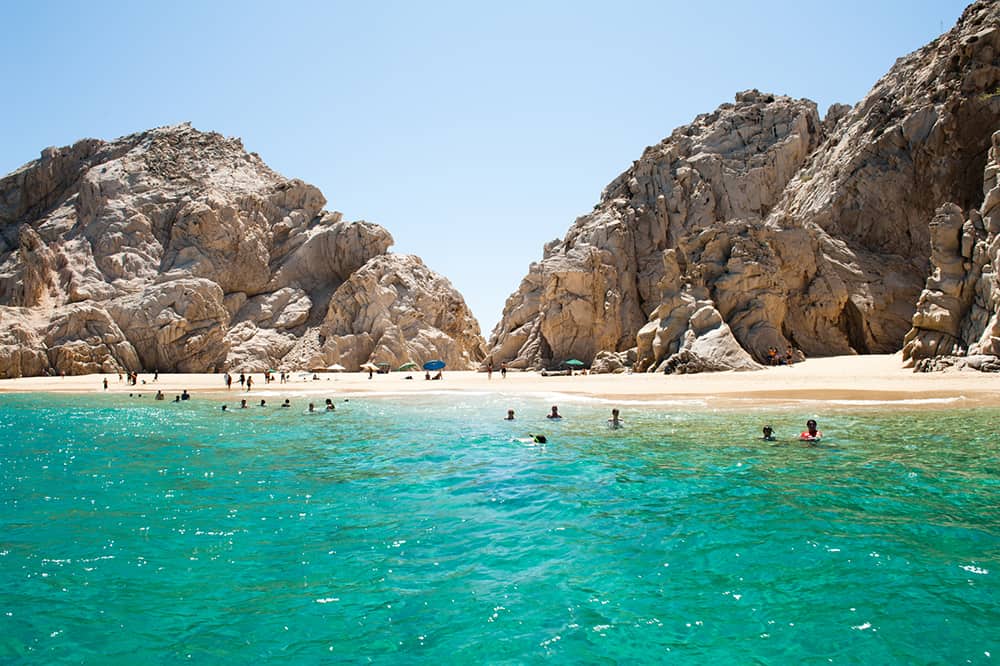 1 – Cabo San Lucas, Mexico
Cabo San Lucas is considered one of the safest areas of Mexico to visit, making it perfect for a mother-daughter trip.
It has become a mecca for celebrities, but you can find many affordable hotels that line the beach (and several are all-inclusive!)
Spend time on the beach, go shopping, or even take a catamaran boat ride at sunset. Cabo is definitely not short of activities to keep you both busy.
Best Place to Stay: Hacienda del Mar Los Cabos Resort, Villas & Golf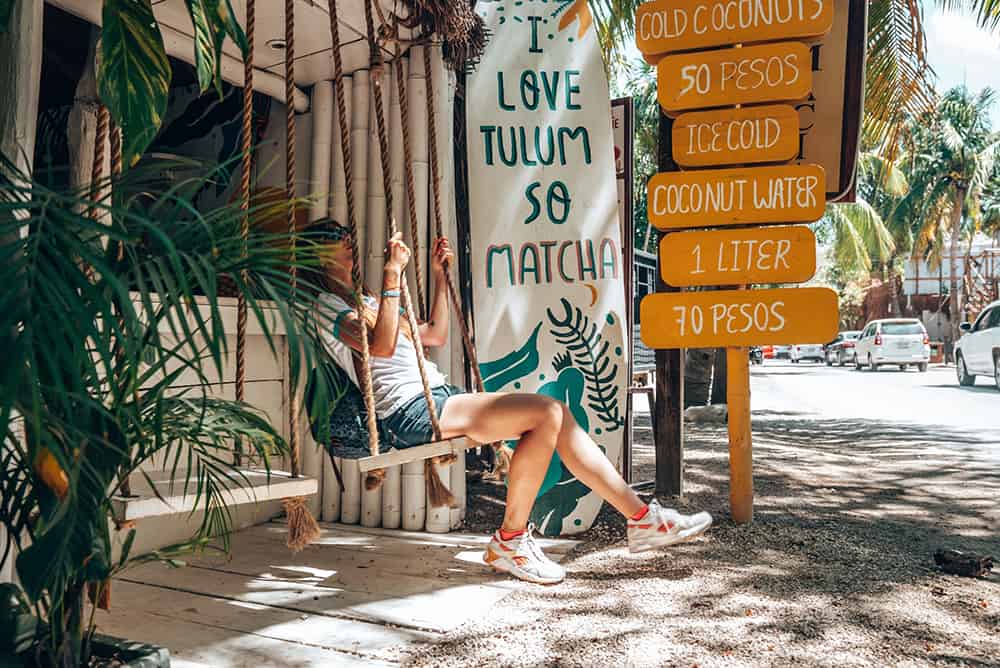 2 – Tulum, Mexico
Located just a short drive from Cancun, Tulum is known for being a safer and quieter place to visit. You have miles of beaches along the calm gulf coast, and lush tropical trees everywhere you look.
Tulum is also known for its fun and unique sites, restaurants, and shopping. There's no way you won't have a memorable trip when visiting Tulum.
Best Place to Stay: Hotel Boutique TerraNova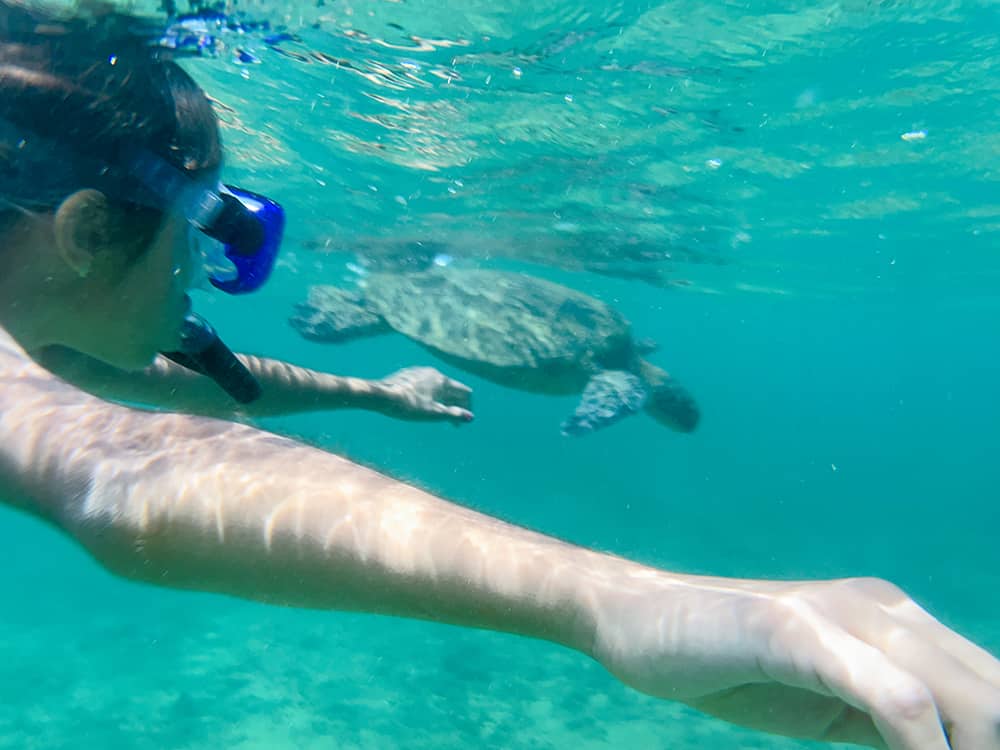 3 – Kauai, Hawaii
You might not think of Kauai as a budget location, but it definitely can be! Because it's the least populated of the Hawaiian Islands, it's really easy to spend time there and not spend much money.
My daughter and I spent 8 days there and spent less than we did on other vacations. Staying at an Airbnb over a pricey resort helped as well as making our own food or eating at local food trips.
But my daughter's favorite activity was snorkeling and you can do that for free, all over Kauai. Even the drive up to the top of Waimea Canyon was free to experience!
Best Place to Stay: Poipu Plantation Vacation Rentals
We LOVE The Poipu Vacation Rentals because you get a full condo with kitchens at a very affordable price!
4 – Key West, Florida
Enjoy the free-spirited feel of this southern Florida town. Key West is a prime spot for a mother-daughter beach trip with endless beaches, shops, and even spas around the island.
You can go for boat rides or enjoy sunset cruises. Key west can be calm and relaxing, or vibrant and exciting with tons of nightlife and restaurants. Either way, the brightly colored homes, and resorts will make you feel like you're in a tropical oasis.
Best Place to Stay: Margaritaville Beach House Key West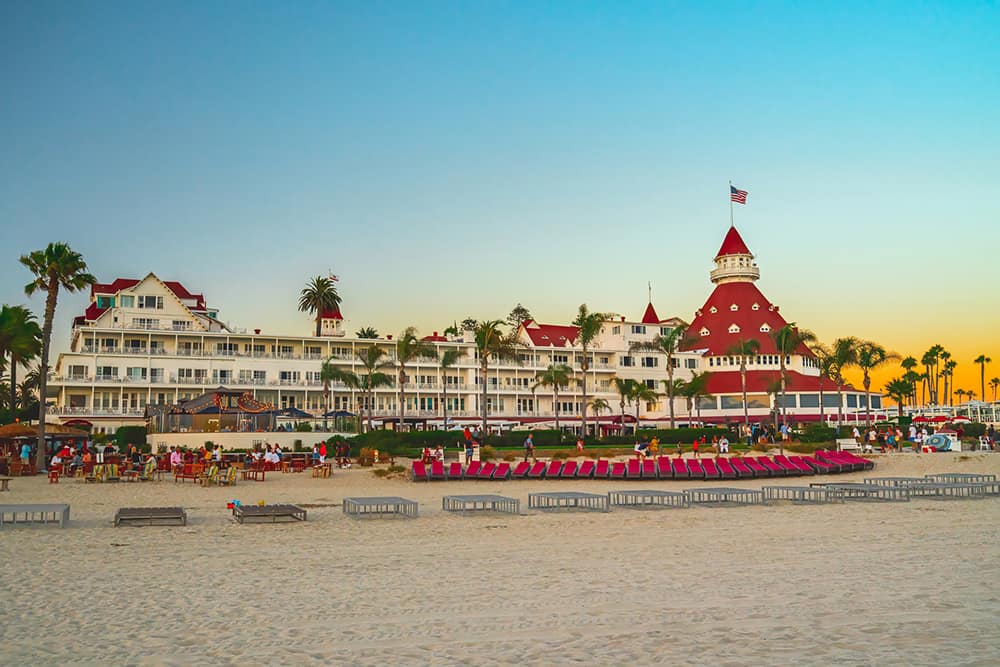 5 – Coronado Island, California
Even though it's technically a part of California, Coronado Island seems like its own world. It is one of our favorite towns to visit because it is lined with endless beaches (even a fun dog beach) with surf and sand for a great beach day.
And the town itself is filled with the cutest boutique shops and restaurants for an afternoon only a mother and daughter can enjoy!
Best Place to Stay: Hotel del Coronado
6 – Punta Cana, Dominican Republic
If you'd like a mother-daughter beach trip outside the U.S., check out Punta Cana! The Dominican Republic is one of the most affordable tropical islands to visit for a vacation. And most of the resorts there are all-inclusive.
Resorts here have multiple waterslides and pools and usually include most water-based activities like paddleboards and kayaks. You'll never be short of something to do in Punta Cana!
Best Place to Stay: Grand Palladium Bavaro Suites Resort & Spa – All Inclusive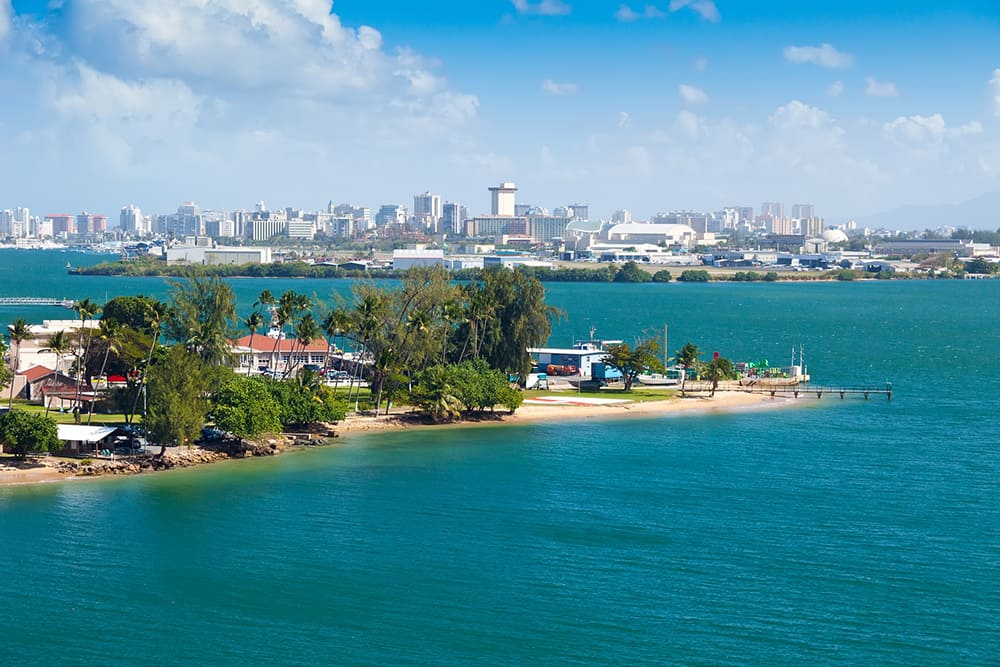 7 – San Juan, Puerto Rico
One of the easiest places to travel too that's outside the U.S. But still considered a U.S. territory so you don't even need a passport. San Juan, Puerto Rico is filled with tropical beach towns perfect for a mother-daughter beach trip.
San Juan is lined with cobblestone streets and is dripping with historical architecture, making this not only a great beach trip but an educational one too.
Best Place to Stay: Hyatt House San Juan
8 – Saint Lucia
One of the best and most affordable islands in all of the Caribbean, St. Lucia is a gorgeous place to visit. It also has several all-inclusive resorts that include water activities and multiple pools.
Saint Lucia also is a great island to explore. You can go horseback riding in the ocean or take a trip to the therapeutic mud pits.
Best Place to Stay: Marigot Beach Club & Dive Resort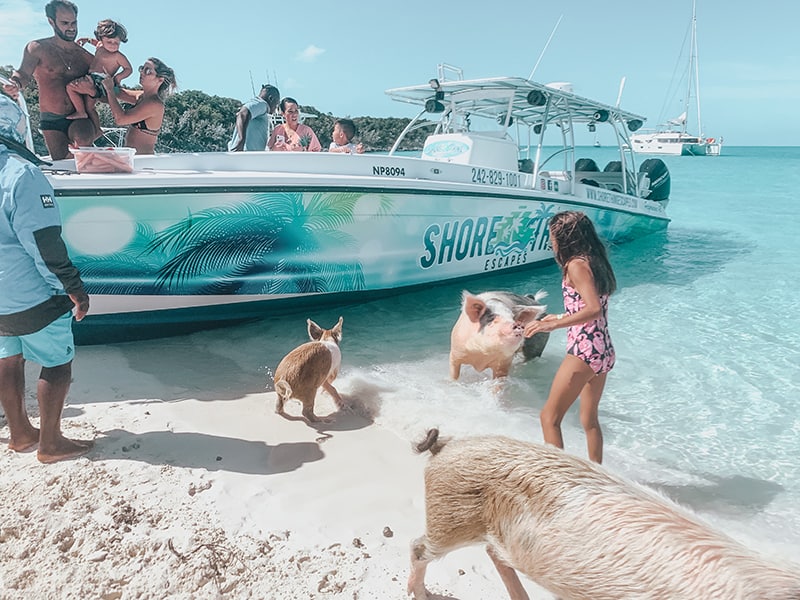 9 – Exuma, Bahamas
If the Bahamas have always been your dream, check out Exuma, the prettiest Island in the Bahamas. White sand beaches and endless turquoise waters make this one of the most memorable mother-daughter beach trips you can plan.
Don't forget to check out the most unique experiences you won't find anywhere else… swimming with the pigs!
Best Place to Stay: Kahari Resort, a Peace and Plenty Resort Property
10 – Gulf Shores, Alabama
Believe it or not, the gulf shores of Alabama are known for their white sand beaches, miles of scenic hiking trails, and fun shopping and restaurants. It's also super affordable because not many people know about this hidden gem!
There's a waterpark nearby and an alligator alley for an even more unique vacation that gives you Mexico-like vibes.
Best Place to Stay: The Lodge at Gulf State Park
11 – South Padre Island, Texas
With 34 miles of white sand beaches, South Padre Island is a good place to escape to any time of the year. The temps stay in the 70's all winter long, making this a good winter destination for a beach trip.
You can find an assortment of water activities, restaurants, shopping, and even nightlife here.
Best Place to Stay: Holiday Inn Express Hotel & Suites Gulf Shores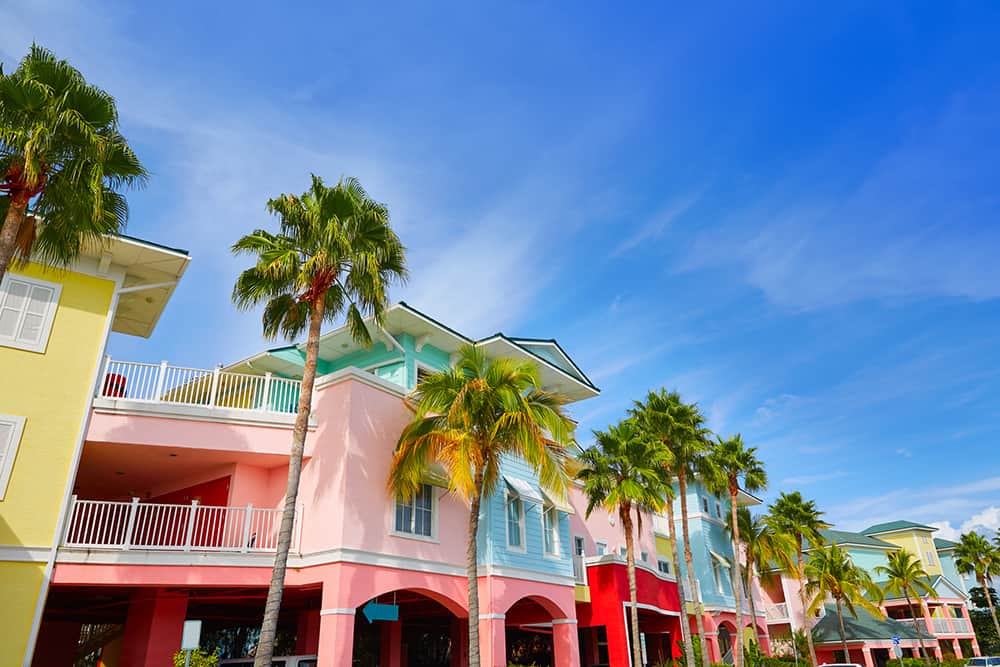 12 – Fort Myers, Florida
Florida has a lot of great options for affordable beach trips, but Fort Myers is definitely my favorite. The beaches are pristine and the water is calm and warm. '
The resorts in Fort Myers are beautiful and tropical and perfect for a laid-back beach trip where your priority is to relax and unwind.
Best Place to Stay: Marriott Sanibel Harbour Resort & Spa
13 – Tybee Island, Georgia
This adorable Island is just 20 minutes from Savannah, Georiga (another great mother-daughter day trip suggestion!)
Tybee Island has 5 different beaches so you can mix it up each day you're there. Take some time to grab some sweet tea and relax, or appeal to your adventurous side with some kayaking and waterskiing.
Best Place to Stay: DeSoto Beach Hotel
14 – Myrtle Beach, South Carolina
Myrtle beach is a fun beach destination for both families and is one of the best mother-daughter beach trips, you can have!
This fun destination town is located on miles and miles of beaches on the east coast. There is an abundance of resorts, hotels, and Airbnbs. You can relax at the beach or spend time doing something more thrilling like going parasailing, taking a banana boat ride, or even visiting the amusement park located on the boardwalk.
Best Place to Stay: Grande Shores Ocean Resorts Condominiums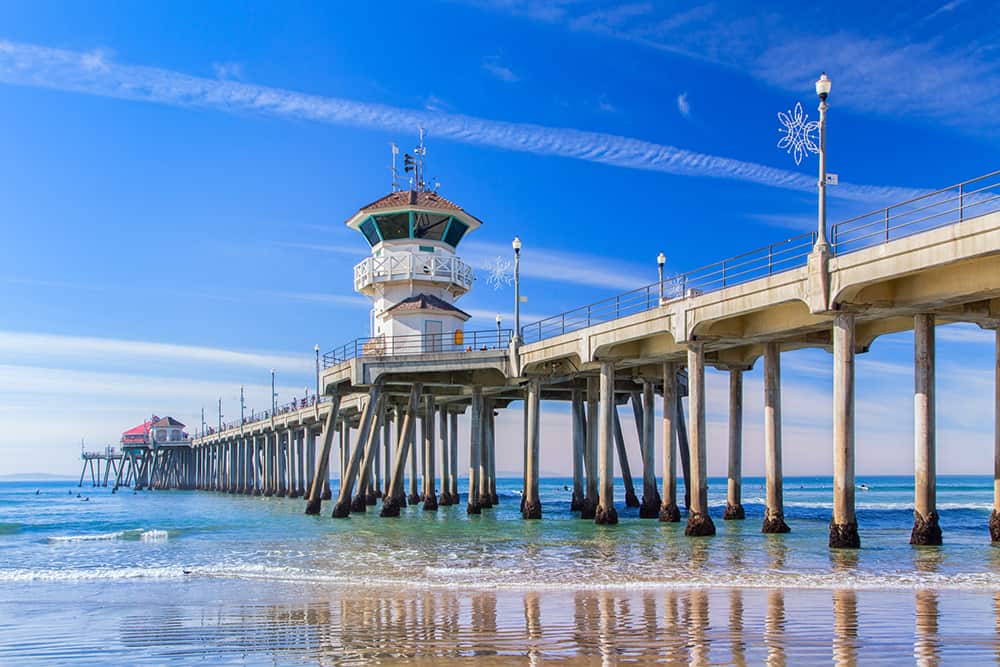 15 – Huntington Beach, California
If the California coast speaks to you for a mother-daughter trip, then Huntington Beach is the place to be. You'll not only find beautiful beaches but lots of activities like bike riding and paddle boarding.
Plus, you are super close to downtown Los Angeles where you can visit the walk of fame, enjoy some designer shops, and eat at some really great restaurants.
Best Place to Stay: The Waterfront Beach Resort, A Hilton Hotel
How To Save Money on a Beach Vacation
1 – Set a travel budget
Every vacation is more affordable when you properly save for it. Even as a single mom, living paycheck to paycheck, I always found ways to save money for travel.
Sometimes it takes some creative thinking and sometimes it's just about reevaluating your priorities. Do you really need that upgraded kitchen, or can you live with what you have and use that money to travel instead?
Read More: How to Realistically Save Money For a Travel Fund
2 – Stay a mile or more away from the beach.
Hotels and Airbnbs are always more expensive the closer to the beach you are. If you really want to save money (which could help lengthen your stay!) then try looking at resorts about a mile or so off the beach.
Most of these places still offer a gorgeous pool and beach access, or even transportation to the beach itself.
3 – Make your own meals or eat from Food Trucks
Places like Kauai can be pretty pricey. And the food is no exception. But if you can find ways to cut your food budget, then you might be able to spend more on your hotel.
I try to always book places that have small kitchenettes so we can make meals. Especially lunches! OR finding local places to eat like food trucks can often save you tons of money over restaurants… especially places like Kauai!
4 – Save money on hotels
Traveling is often about the experiences and not the place you sleep at night. We often book cheap hotels when we travel to save money. We give up some luxuries like pools and hot tubs or room service.
When we travel, we are out so much exploring the areas that our hotel is really just a place to sleep at night. By skimping on the hotel, we are able to travel more often!
5 – Stay in less popular areas
Big cities charge big prices. Check out the towns nearby instead. You can often save a lot of money by booking a place a little distance from the main town.
You Might Also Be Interested In: