What To Do In North Lake Tahoe In The Fall
North Lake Tahoe is a place of natural beauty with plenty of outdoor activities, shops, and resorts to choose from. While popular in the winter and summer months, it is also a cool getaway in the fall as well.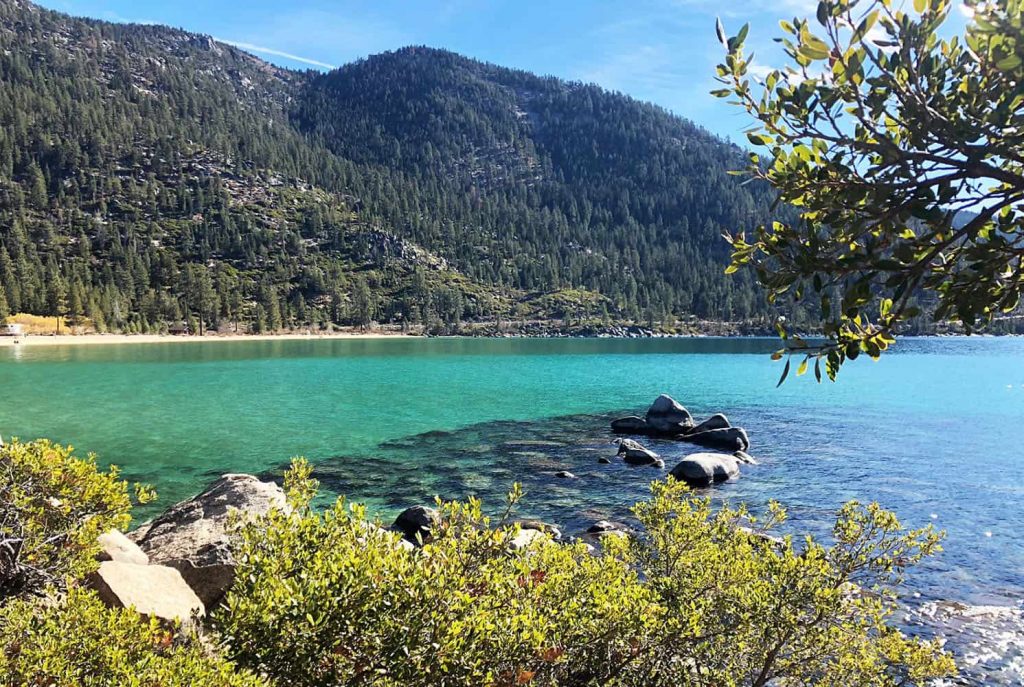 Spend the perfect weekend in Lake Tahoe
Lake Tahoe was always a place I had wanted to visit, especially with it being a short plane ride from Phoenix. This fall, I had the chance to stay at the most amazing cottages called Cedar Crest Cottages. You can read more about my stay by going here. Take a second to check it out! If you plan on visiting North Lake Tahoe, this is definitely the place to stay!
I only had time for a quick weekend and wanted to check out South Lake Tahoe as well. So I did my best to check out everything in North Lake Tahoe in one day. And I will tell you, I could have spent a lot longer there.
Anywhere you go around Lake Tahoe is gorgeous. I couldn't get over the scenery… and the multi-million dollar home! North Lake Tahoe is known for being a little bit more upscale while South Lake Tahoe is known for being more of a party atmosphere.
But both sides have amazing views and amazing food!
Where to visit in north Lake Tahoe
At the very top of the list is a place called Sand Harbor. It's not huge, and it's not up in the mountains, but it for sure cannot be missed. It's located on the Nevada side, just a short drive from the Hyatt Regency.
Sand Harbor is part of the Nevada State Park and you can read more about its history and hours of operation here. We arrived early and spent a few hours walking around. In the summer, you could easily spend all day there.
The water looks as if you are in the Caribbean. It's crystal clear, and the lightest turquoise color. The surrounding rocks make it one of the most scenic and photographed places in Lake Tahoe. Which I can definitely agree with!
In the fall and winter, it's a great place to walk around. In the summer, you can lay out at the sandy beach (it's huge!). There are several bathrooms, and a bar and grill there too.
Check out some of these gorgeous photos from my trip!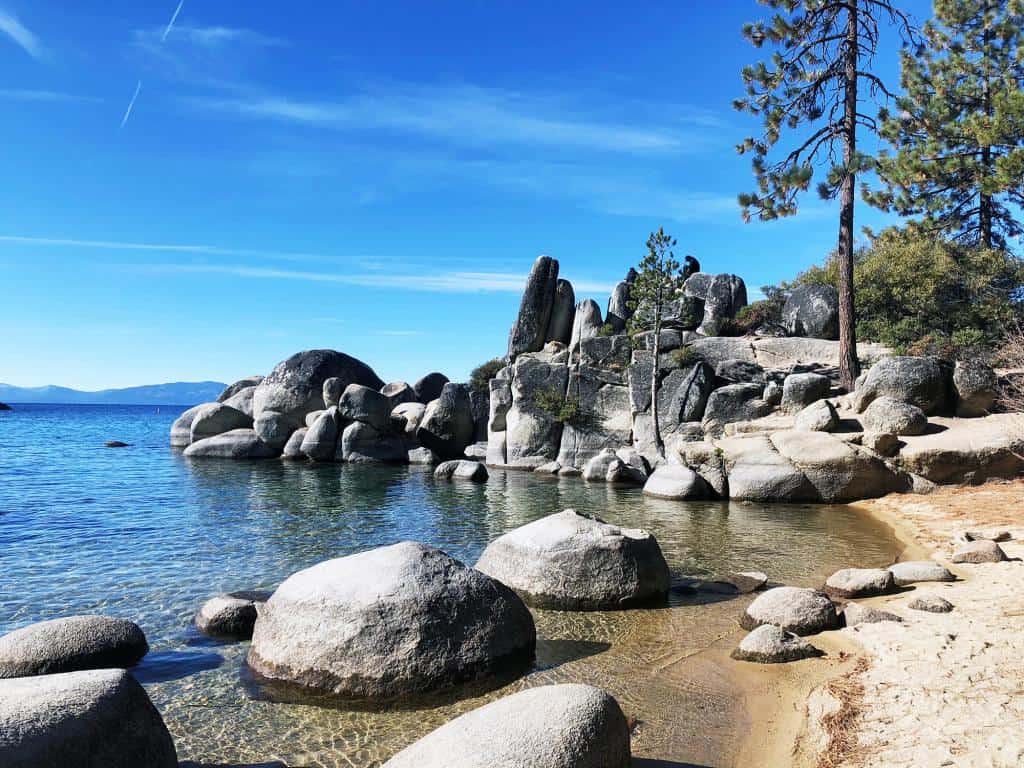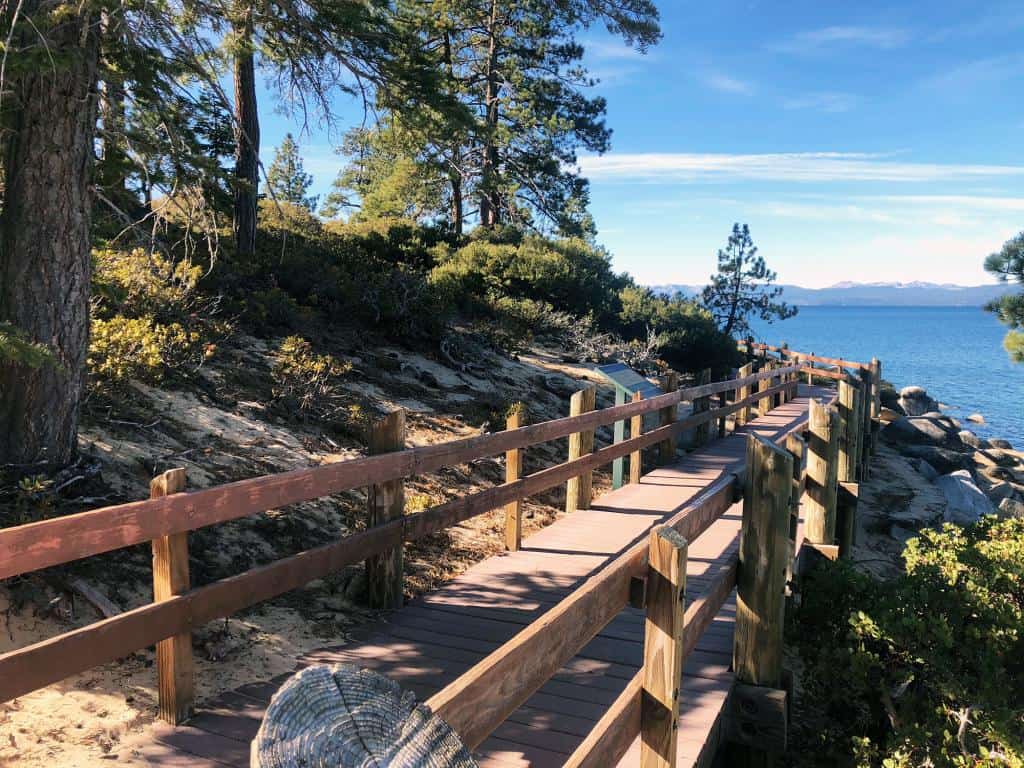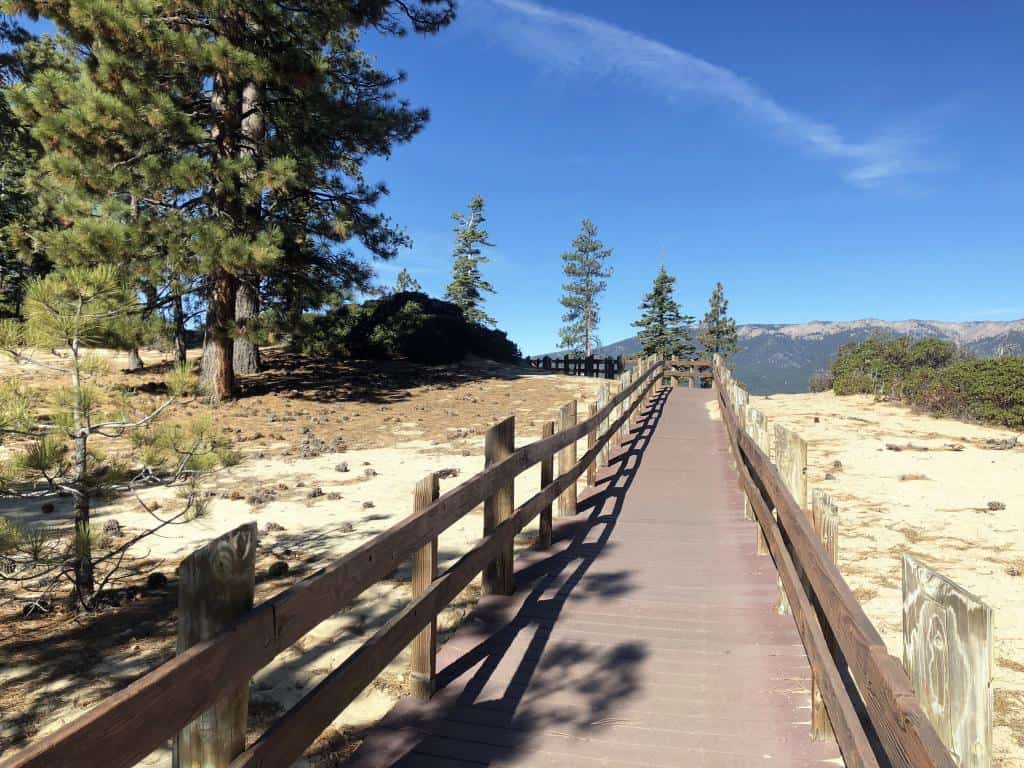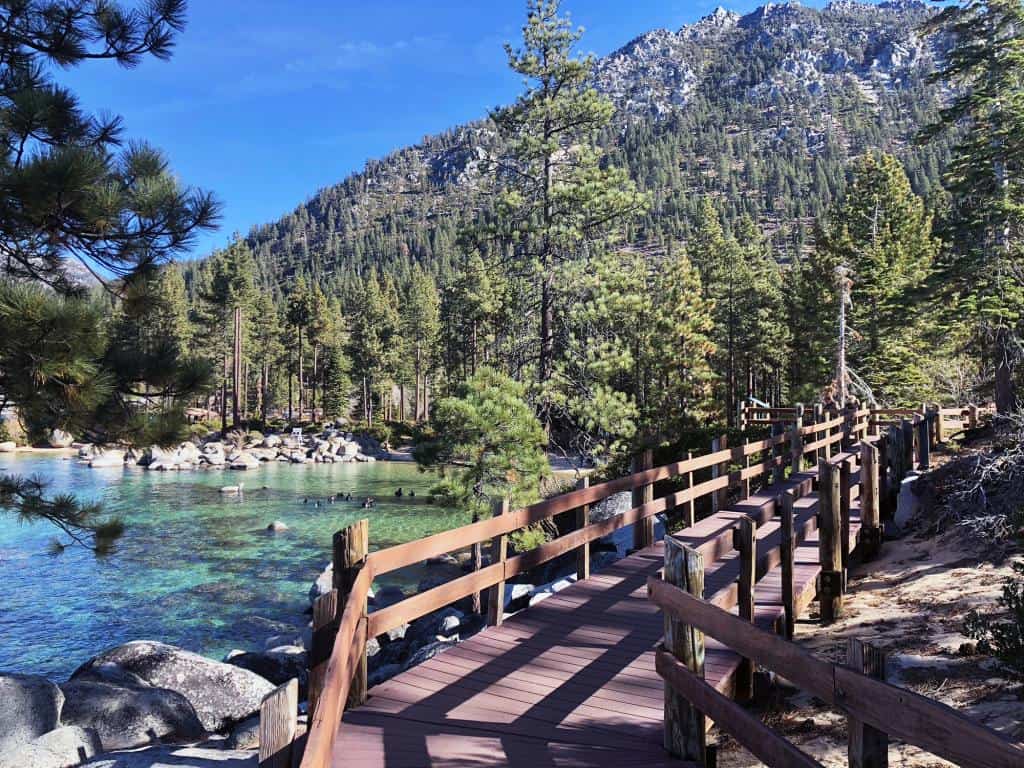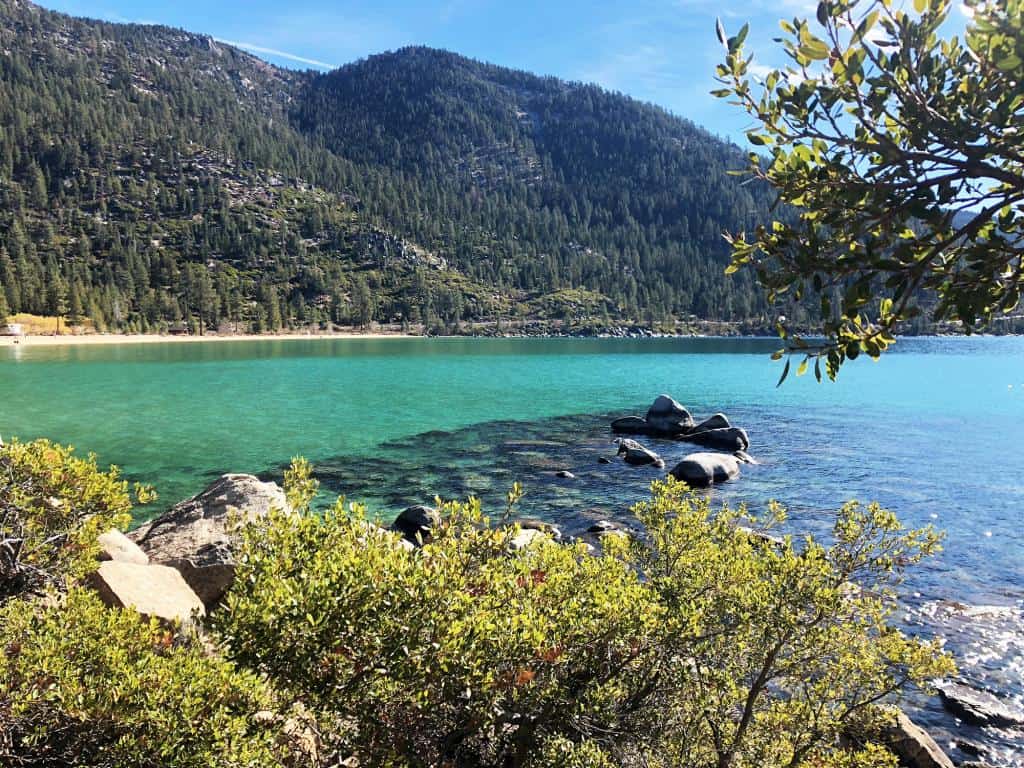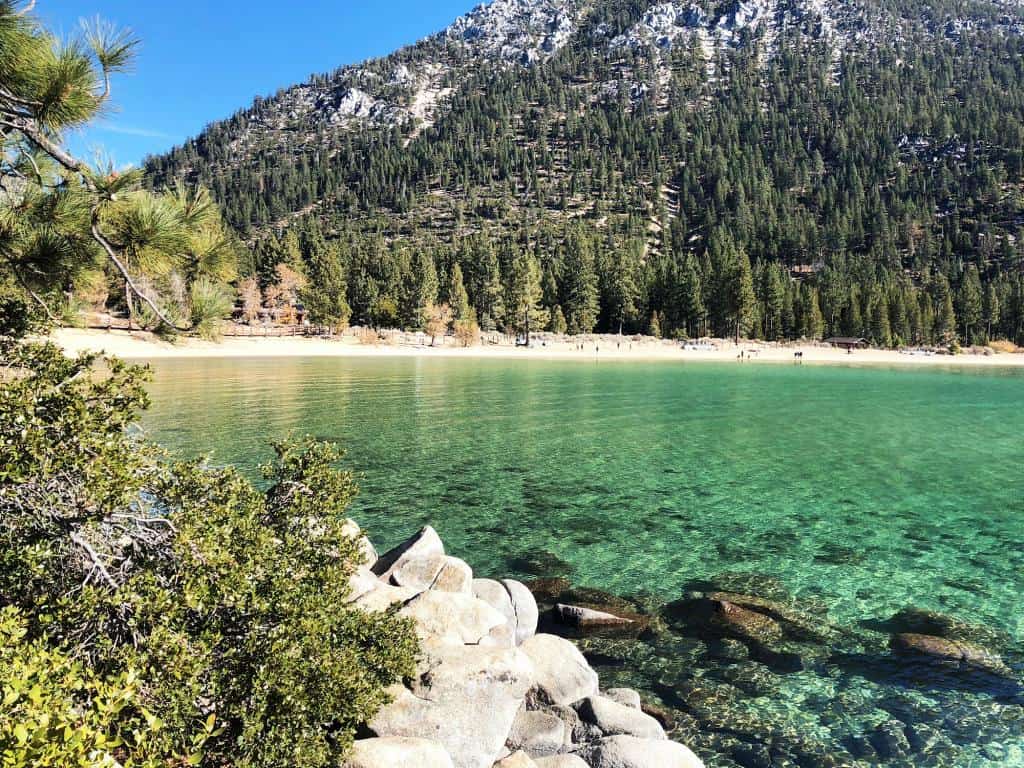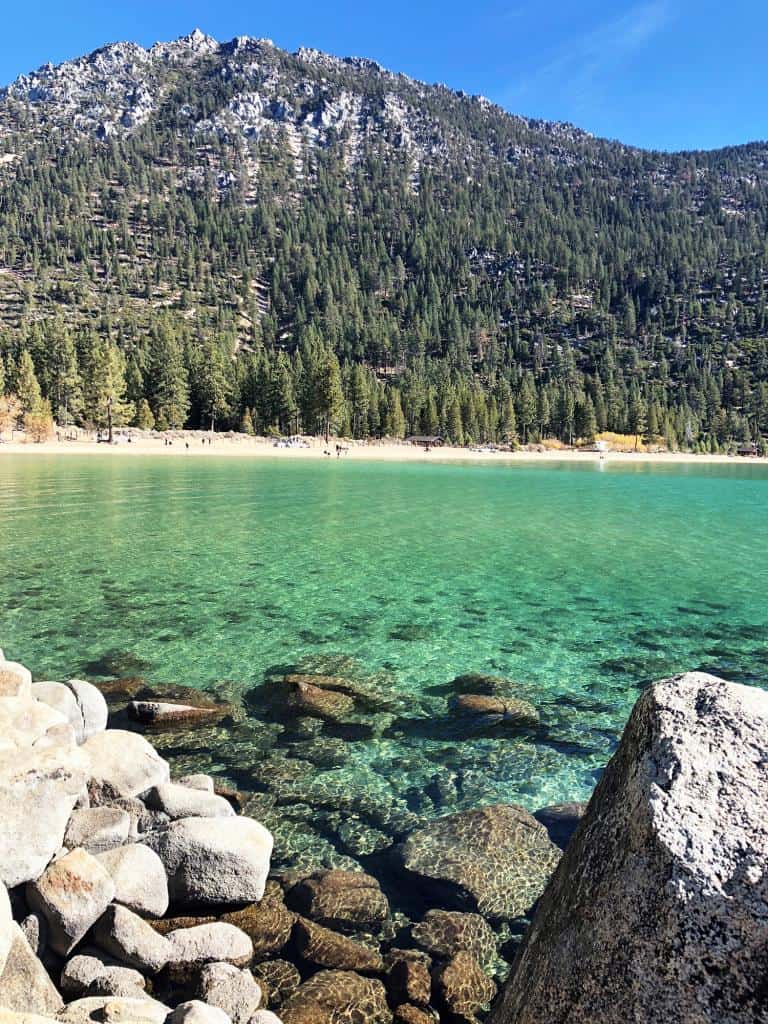 Kings Beach is also a great scenic place to check out. You can grab some food and enjoy it out on a picnic table on the beach. There are watersports everywhere as well as some easy hikes. You can rent kayaks, paddle boards, pedal boats, and jet skis at Kings Beach as well.
* Traveling without the kids? Check out Secret Cove… a nude beach in North Lake Tahoe!
Where to dine in North Lake Tahoe
You will definitely not have a shortage of restaurants, that's for sure. There were just too many to try, but I did my best! The Lone Eagle Grill needs to be at the top of your list for North Lake Tahoe. It not only has delicious cuisine but is right on the beach and has the best views for an afternoon lunch.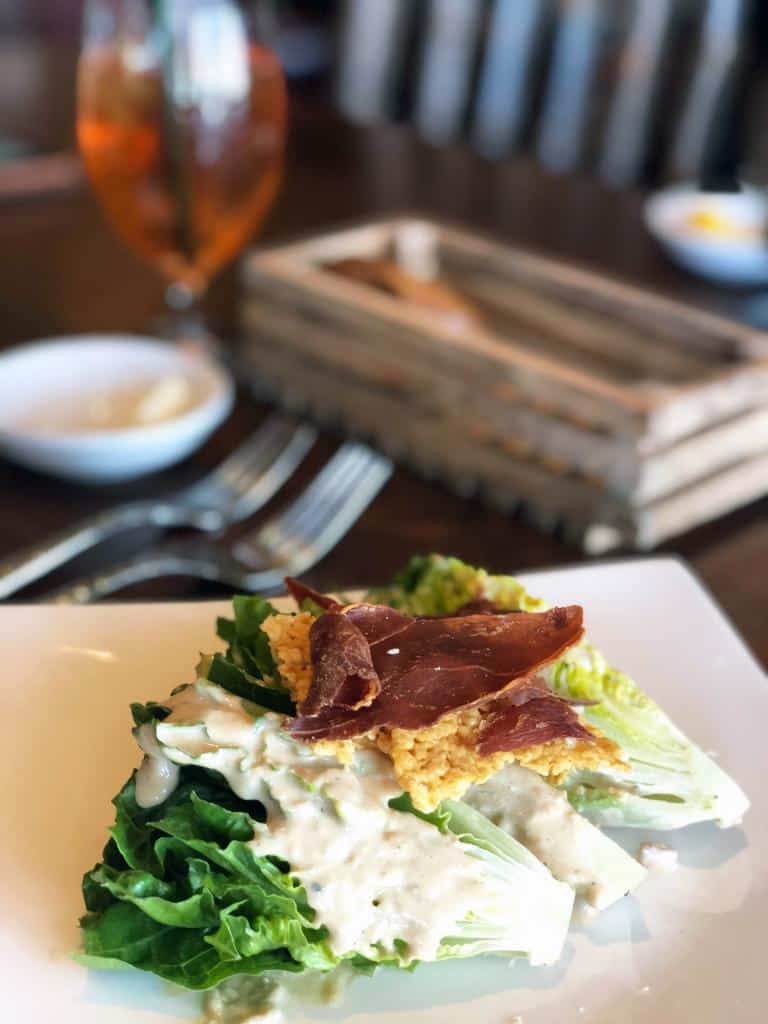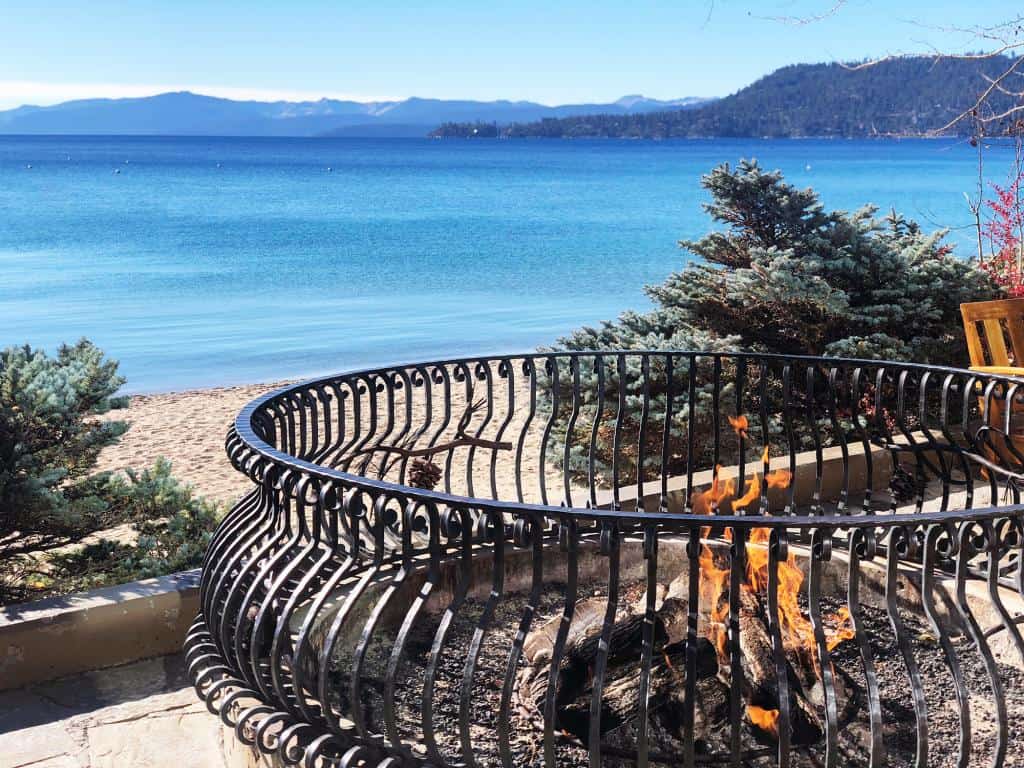 Another place that was recommended to us was Sunnyside, and we enjoyed a really nice dinner there. The food was AMAZING! It's a tiny bit pricey but worth every penny. They are right on the lake too although we went at night when it was dark.
Jake's on the Lake is another great place to check out. Also right on the lake and has really great food and wonderful rustic décor.
Christy Hill is a highly recommended restaurant that serves French Cuisine and is also right on the lake with gorgeous views. It was closed for the week while we visited, but I heard it's really good!
North Lake Tahoe Shopping!
When you need a break from water sports or skiing, don't worry! There is plenty of places to shop or just walk around. Right along the lake, is a public beach called Commons Beach. It's not only a beach but a big park. You can find playgrounds, picnic tables, and a big sandy area to swim and play in the summer.
Commons Beach is a great place to take the dogs on a walk or go for a stroll. There are walking paths that go past the beach and past several resorts. So you're sure to get some great pictures by following that trail!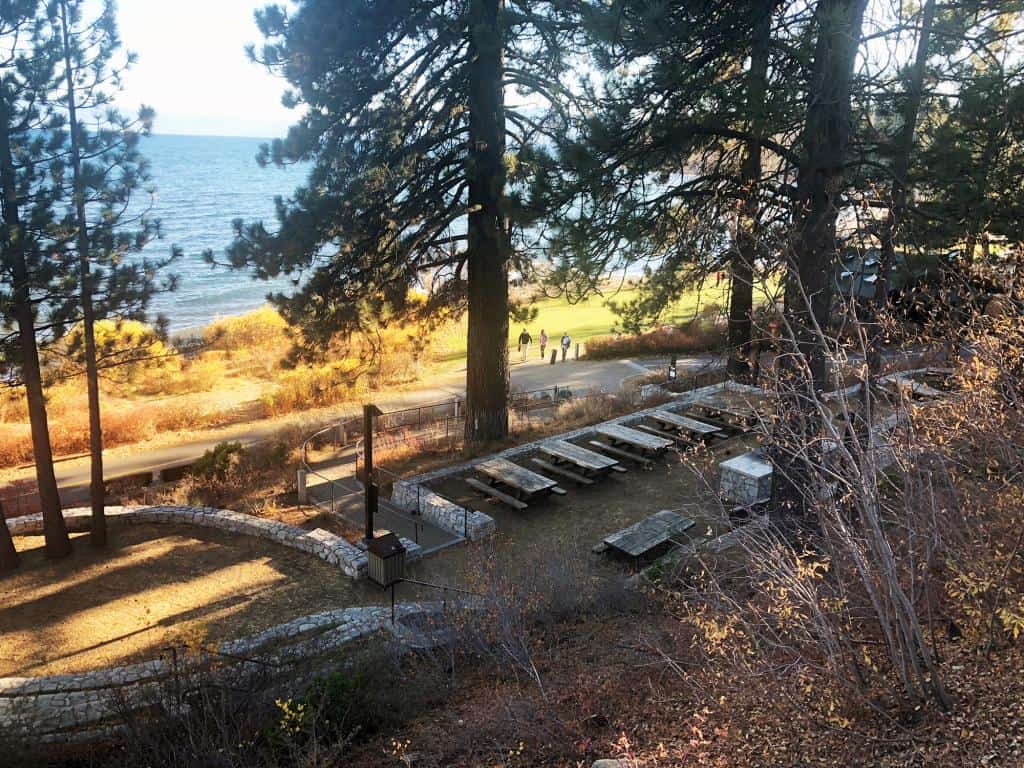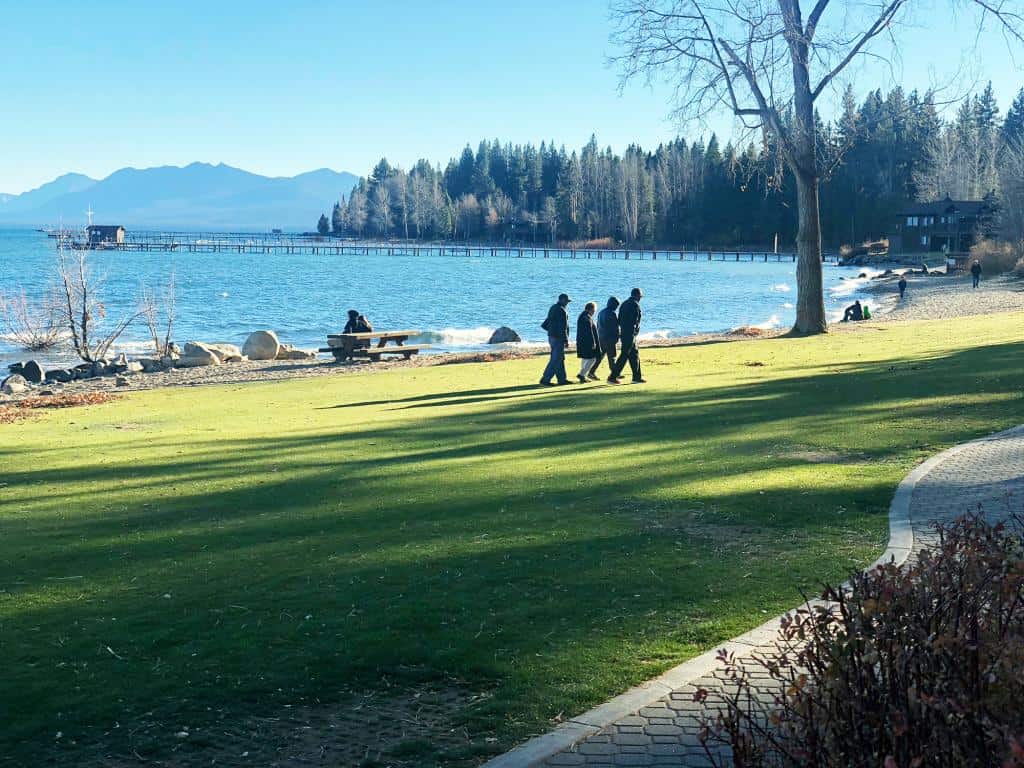 Across the street from Commons Beach is a cute shopping area with local shops and handmaid goods. There are plenty of restaurants along this road as well if you want to stop and grab something to eat.
Just a few miles north, you'll also find a ski village called Northstar California Resort. This is a really pretty ski resort but it's definitely worth a trip to see even if you don't ski. The entire place is made of cobblestone. There is a fun ice rink in the middle, and lots of shops and restaurants.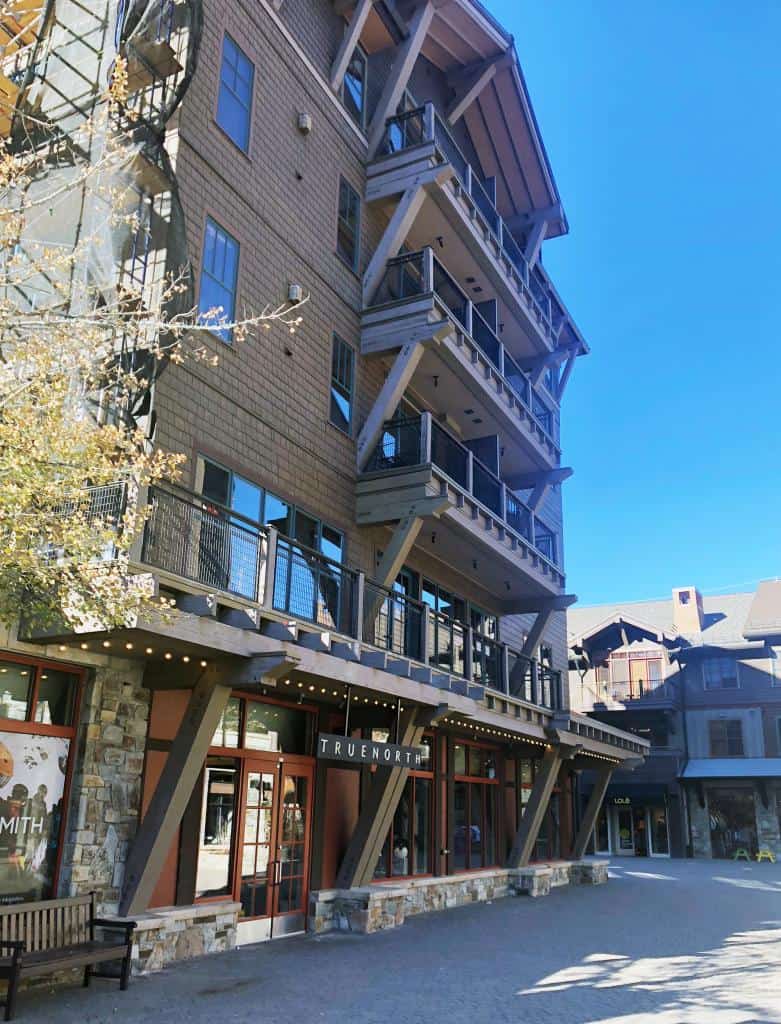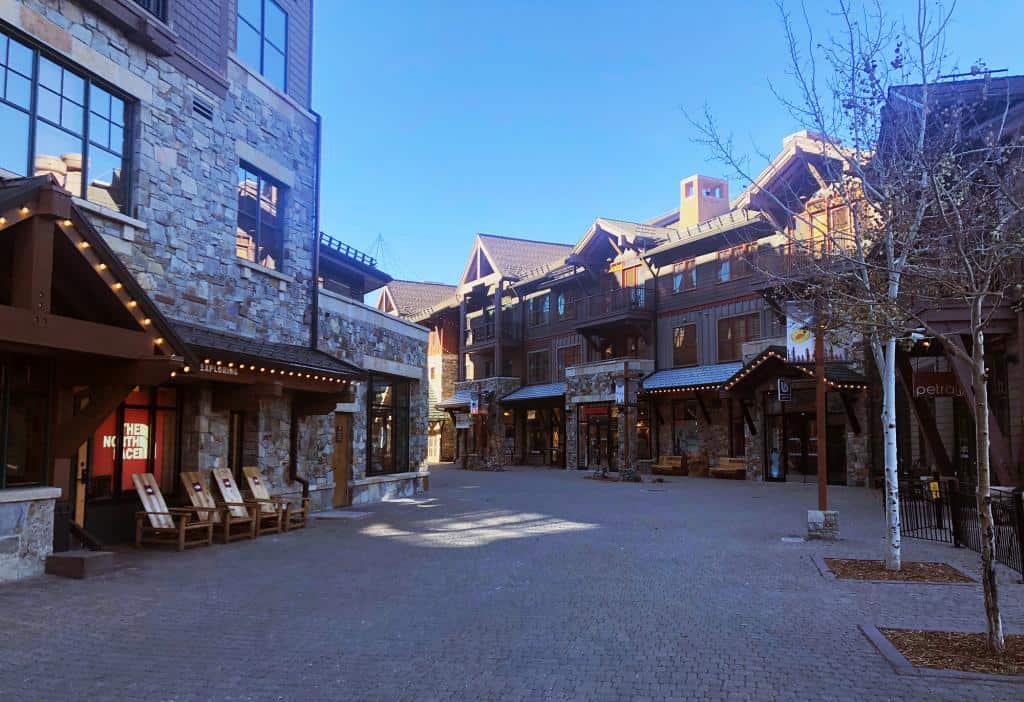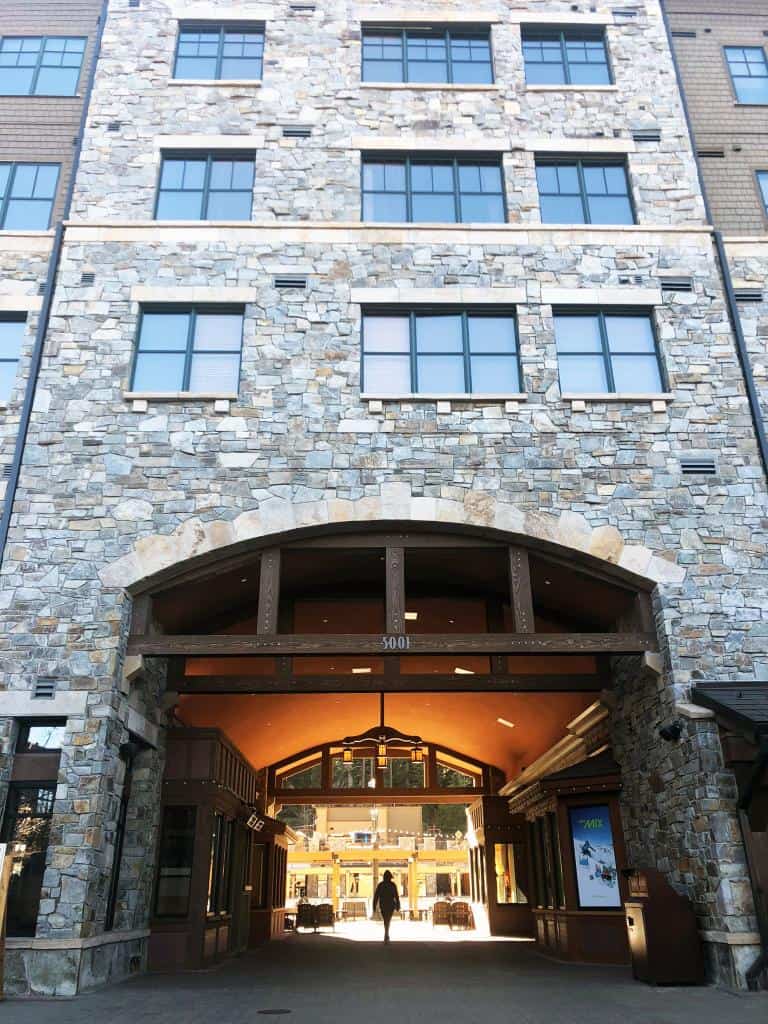 Visit North Lake Tahoe
North Lake Tahoe was scenic and really relaxing. I definitely recommend you rent a car because there are just too many places to see to try to use public transportation. And while South Lake Tahoe has tall mountains and strenuous hiking trails, North Lake Tahoe is more at water level. So the hikes are easy to walk along and don't require too much energy!
We loved our stay at Cedar Crest Cottages because the location was right in between North and South Lake Tahoe. So getting to our cabin at the end of the day was really fast and easy. So if you need a really authentic Lake Tahoe place to stay, definitely check them out!
Follow more of our family adventures on Instagram!
You might also be interested in: