Staying at the Strawberry Inn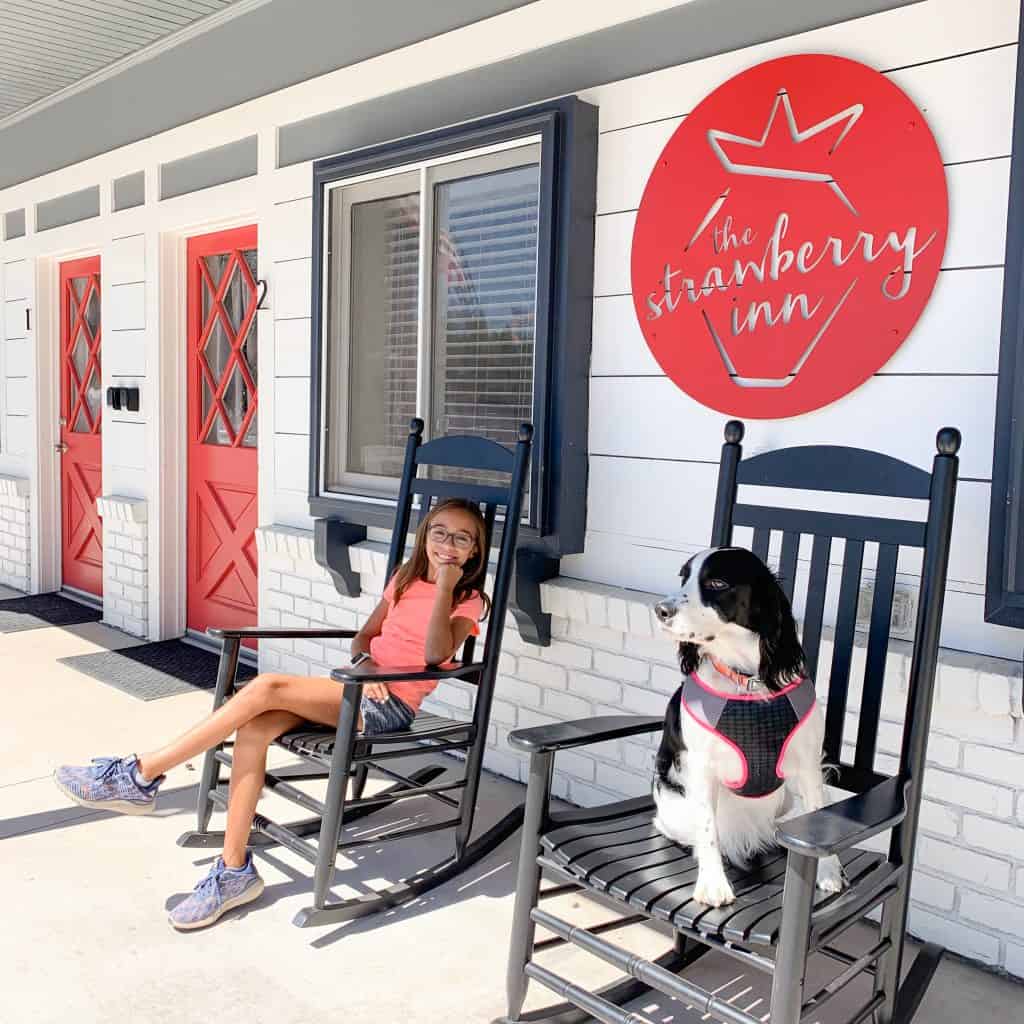 A Guide to Staying at the Strawberry Inn and what to do in Strawberry, Arizona
We recently took a Mother-Daughter trip to Strawberry, Arizona and stayed at the gorgeous Strawberry Inn.
The summers in Arizona can be long and hot. And after a few months of temperatures over a hundred degrees, it becomes absolutely necessary to go up north and get out of town for some cooler weather!
So my daughter and I took advantage of a free weekend and headed up to Strawberry, Arizona.
The Strawberry Inn is also VERY dog friendly so our pooch, Lucy, got to come with us.
See Related: A Dog-Friendly Weekend in Pina, AZ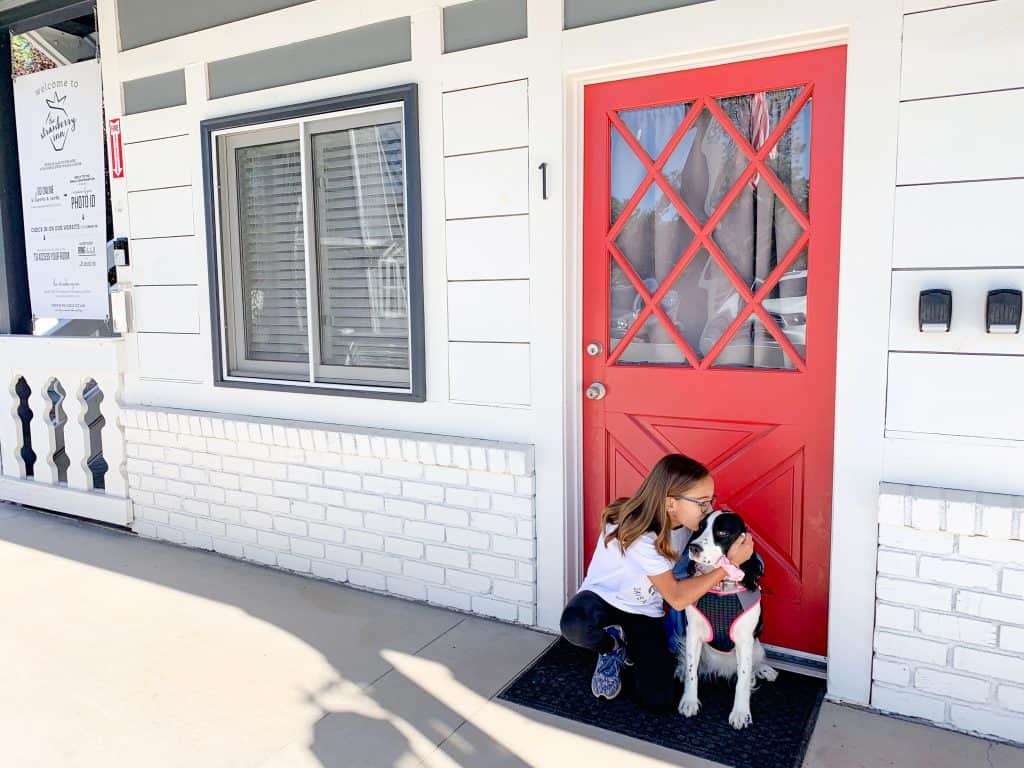 Where the Heck is Strawberry Arizona?
Strawberry Arizona is located about 2 hours north of the Phoenix area and about 20 minutes north of Payson, Az.
Which means it's an easy ride through some beautiful mountains and really gives you no excuse to keep complaining about the Phoenix heat, and get your butt to cooler weather.
You'll pass through Pine, Arizona before you come up to Strawberry but the two small towns are very close and you won't really know if you are in one or the other. The two of Strawberry itself is very small and most of the dining and things to do are actually in Pine.
The Strawberry Inn is super easy to get to and literally right off the main road in Strawberry. They even have a nice big sign that makes it easy to see the Inn from the road.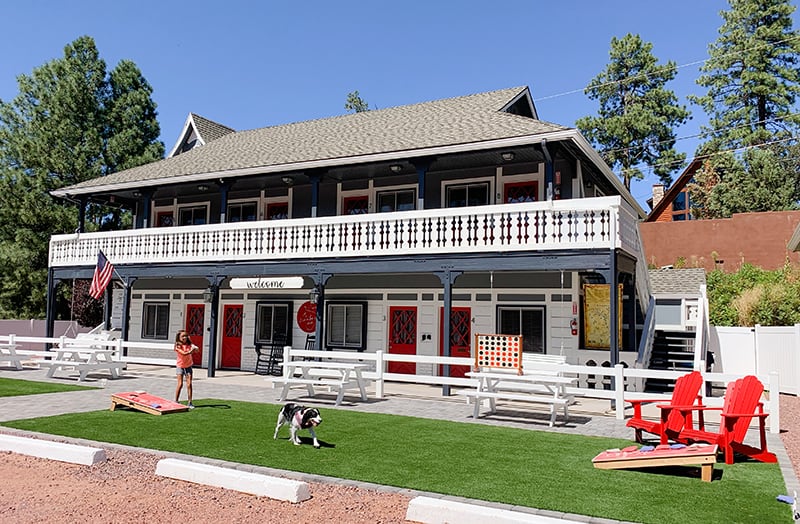 Our Mother Daughter Weekend at the Strawberry Inn
The Strawberry Inn used to be an old hotel and was purchased and renovated by a Scottsdale couple. They didn't just renovate this gorgeous property, they straight up made it look like it was out of "Fixer Upper" with it's farmhouse styled decor.
The exterior of the Inn is an Instagram dream with its white siding and pops of bright red all over. The doors, the swings, and even the old windmill are painted a beautiful combination of red and white.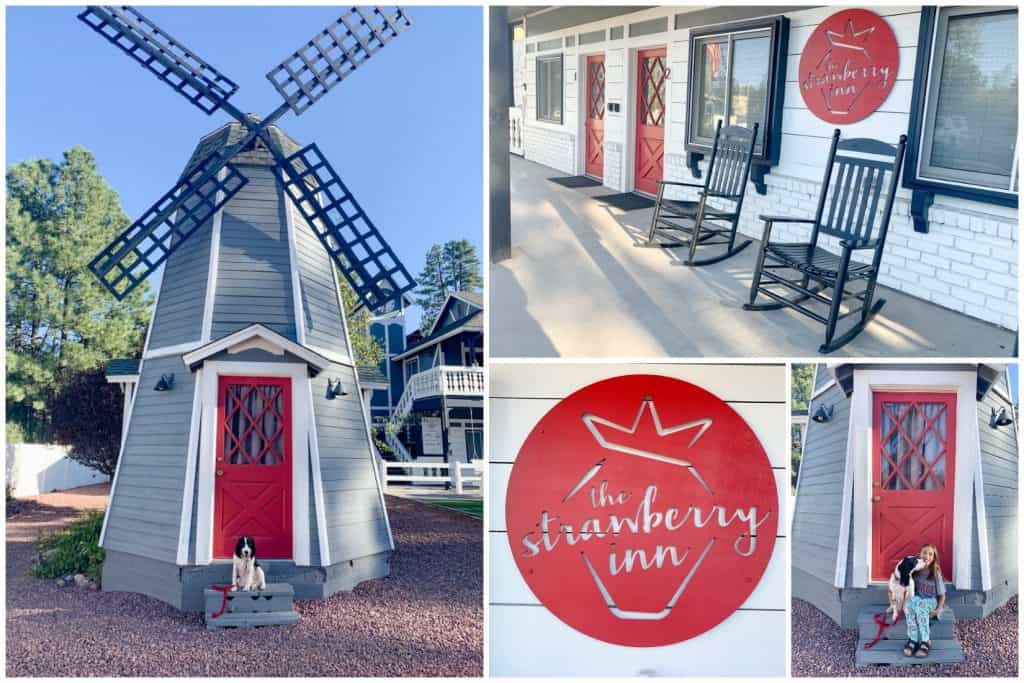 The rooms are even more beautiful than the exterior. We stayed in Room 1 which is one of the lower level rooms. There are 4 rooms on on the lower level and 4 rooms on the upper level. Only the rooms on the bottom level are dog-friendly so if you want to bring your pooch, make sure you book one of those rooms.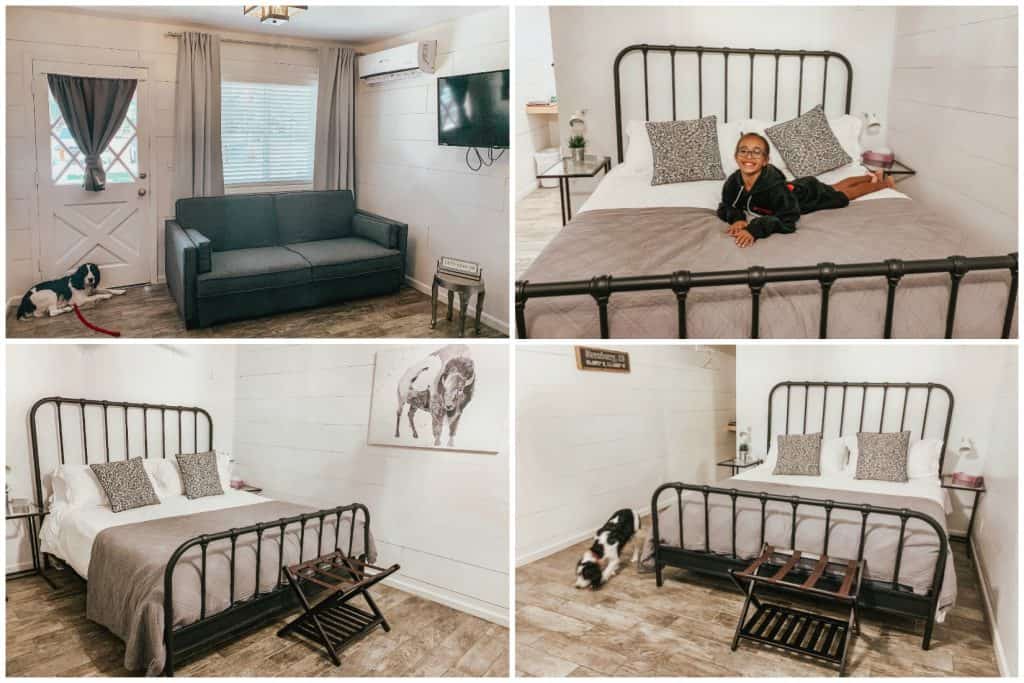 Our room was just perfect for the 2 of us (technically 3 with Lucy) but there was also a pull-out couch in case you had more guests. It would have worked well for a family of 4.
The decorations were super cute and we really felt like we were staying in a friends house and not some average hotel.
Oh my god and let me tell you about the sheets! Yes, I know this sounds super weird, but the sheets were heaven. Literally the softest I have ever felt. I loved them so much, I emailed the owners and asked where they bought them from.
Turns out they actually sells the sheets! Whoo hoo!
The Strawberry Inn is so dog-friendly. Which makes it really nice to travel because we love to take our pooch with us. They even have a list of dog-friendly restaurants and places to go available for you in the room.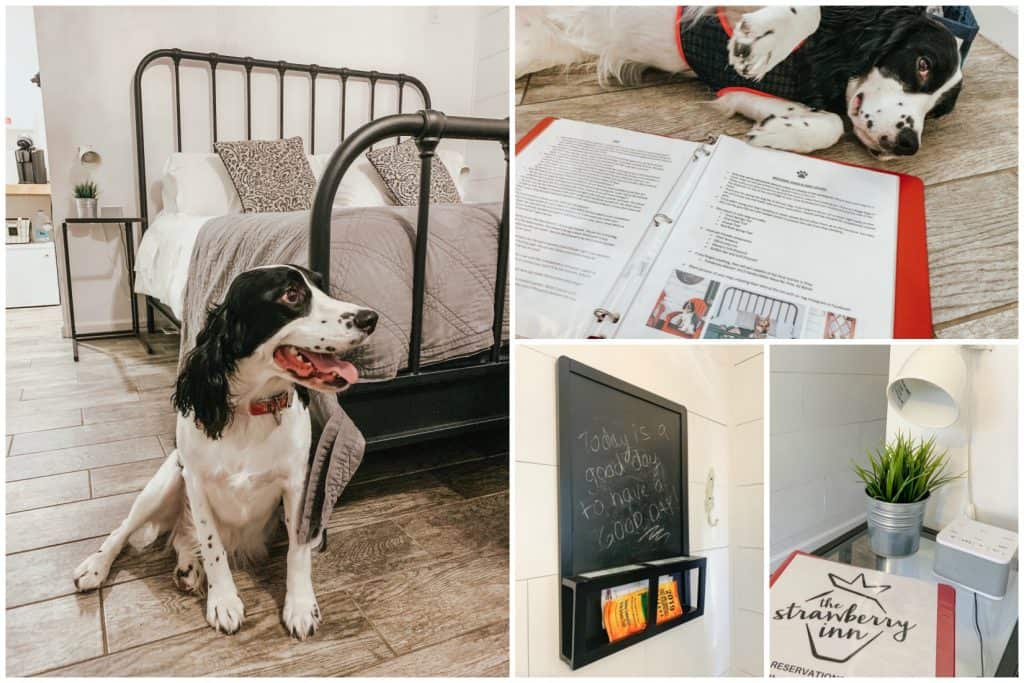 No Food at the Inn
The Strawberry Inn basically only consists of those 8 rooms, each with a door that leads to the same long extended patio. The rooms are all equipped with coffee makers and mini-fridges but besides that, there is no food available.
Maybe a vending machine with some drinks would have been nice to have around the back of the Inn, in case you get thirsty in the middle of the night (which kids ALWAYS seems to do).
Otherwise, there are plenty of local places you can order from and Mama Joe's Italian Grill is literally across the street and easily walkable if you want to pick up dinner and bring it back to your room.
Fun at Games at the Strawberry Inn
One thing we REALLY loved about the Strawberry Inn was the front yard they had put in. The grass was plush and soft (and artificial) but they also had a bunch of yard games too.
You could play bags (or cornhole, whatever you call it) and some ball toss game I always forget the name to. Or try a game of the oversized checkers. Either way, it was nice to spend some time outdoors.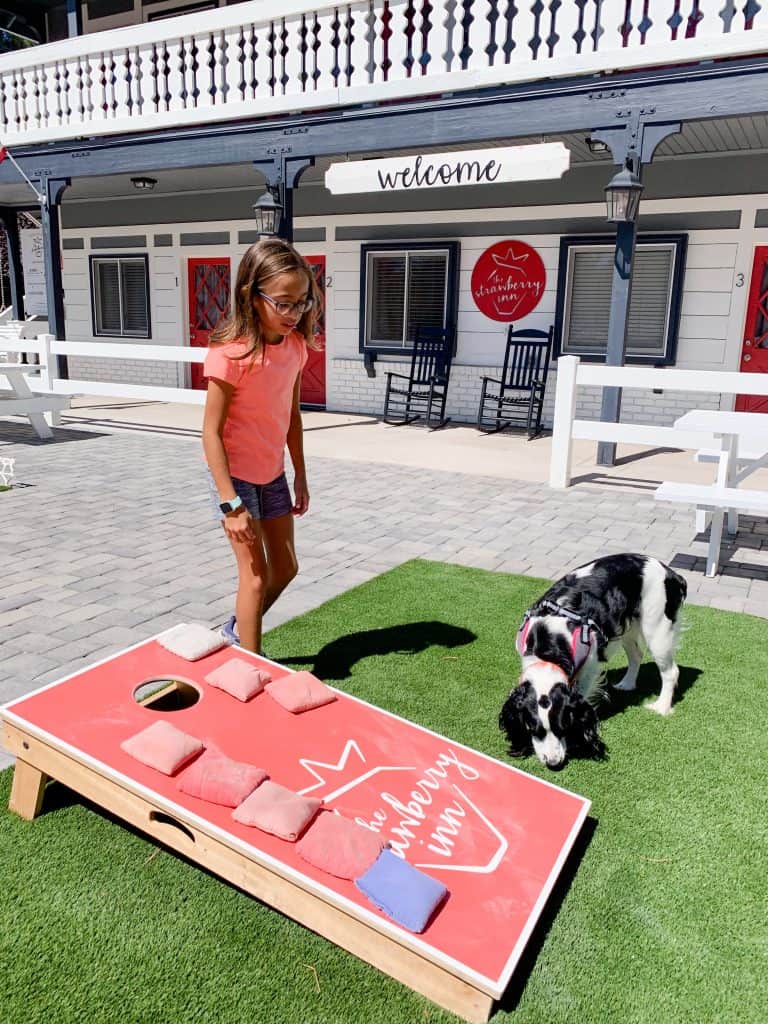 And since all this is right out of your front door, my daughter was able to play in the front yard with our pup while I got ready to go to dinner.
I even found her swinging on the porch swing with her book with our puppy laying at her feet. So cute and relaxing.
The Strawberry Inn
With as much traveling as we do, I just get sick and tired of staying in the same old chain hotels. Finding a fun and unique place to stay ends up turning out to be half the fun of our entire trip.
The Strawberry Inn is exactly that. It's the cutest little boutique hotel and you can tell the owners put a ton of thought into the design.
Staying at the Strawberry Inn is worth coming to check out the town of Strawberry and Pine just to stay at this cute place. I definitely think we will be back in the summer months to check out some of the hikes and waterfalls I wanted to but didn't have time for.
Check out some of the other unique places I've stayed at recently:
Where to Eat in Strawberry, Arizona
Pine and Strawberry (which are very very close to each other and both equally small) have some of the best food I've tasted during an Arizona weekend getaway. I'm not ashamed to say I may come back just for the food some day!
Here are some of our favorites that I highly recommend…
Old County Inn – This was out first stop when we arrived in Pine and a major plus was that they are dog-friendly! The patio even had a big beautiful fireplace and heaters if you got chilly. And the food was GREAT. The pizza was amazing and I recommend the warm buffalo chips as a starter.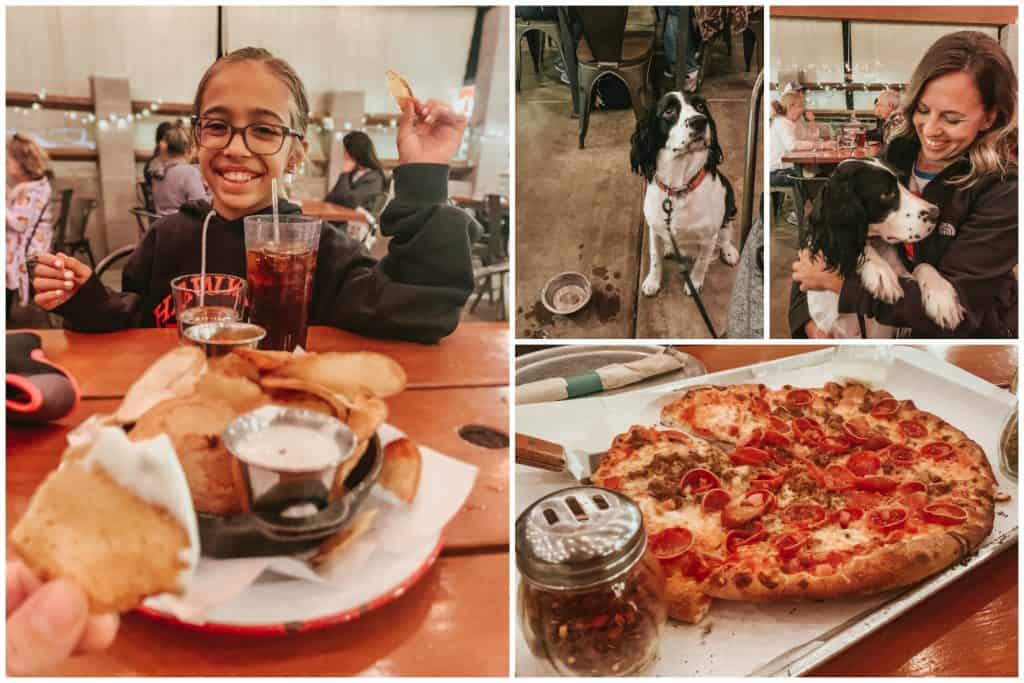 Mama Joe's Italian Grill – Literally right across the street from the Strawberry Inn, but we didn't have a chance to check it out. It is one of the few places that is not dog-friendly. But I'm putting this on the list because it comes highly recommend. I also checked out the menu and it made my mouth drool. This would be a great option to pick up and take back to your room to enjoy if you have dogs traveling with you.
THAT Brewery – Another dog friendly place that has amazing beer! I recommend the Strawberry Blonde, of which they are well known for. the also place live music on their outdoor patio and have heaters. The food was fantastic as well!
The Randall House – The Randall House is a small, old farm house converted into a breakfast and lunch place. The outdoor seating is the only seating they have, which also makes it very dog-friendly. The scenery around the house is so gorgeous, we took a ton of photos waiting for our food. They have great breakfasts that are nice big hearty meals.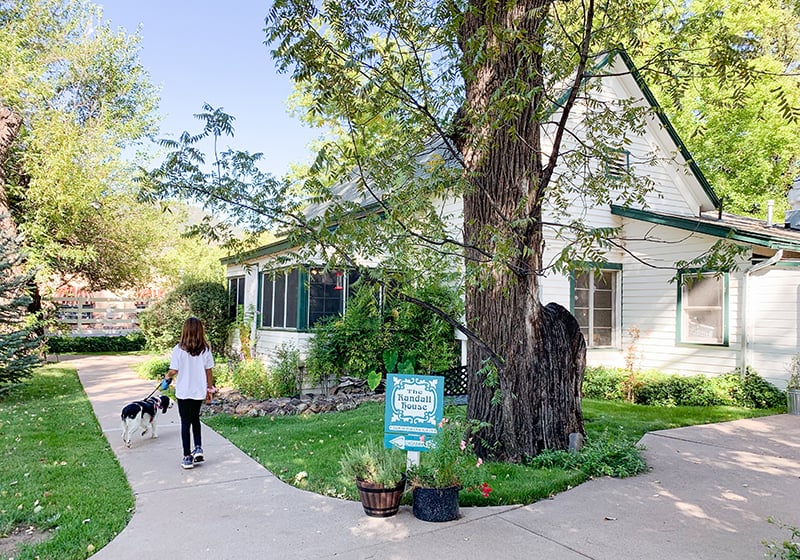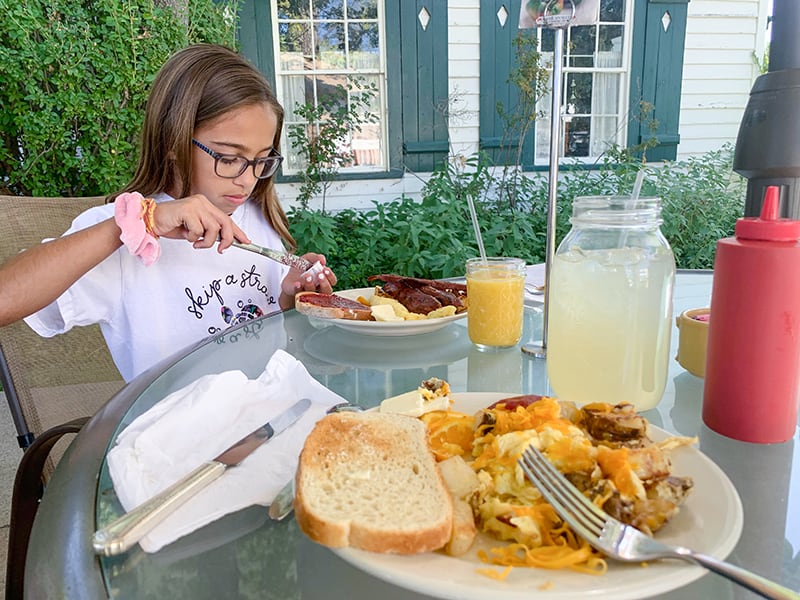 Pine Creek Fudge – A great place to stop in a take a break in the middle of your day. They have fudge, ice cream, and coffee and Espresso drinks for an afternoon pick-me-up!
What to do in Strawberry
All around the area are a ton of hikes and I will write more about those in a separate post. But if you just want a casual walk and some really great views, drive over to the Tonto National Bridge.
Otherwise, check out these must-visit places around Pine and Strawberry…
The old Strawberry School House – This is the oldest standing schoolhouse in all of Arizona and was a fun place to visit to show my daughter what school houses looked like a long time ago.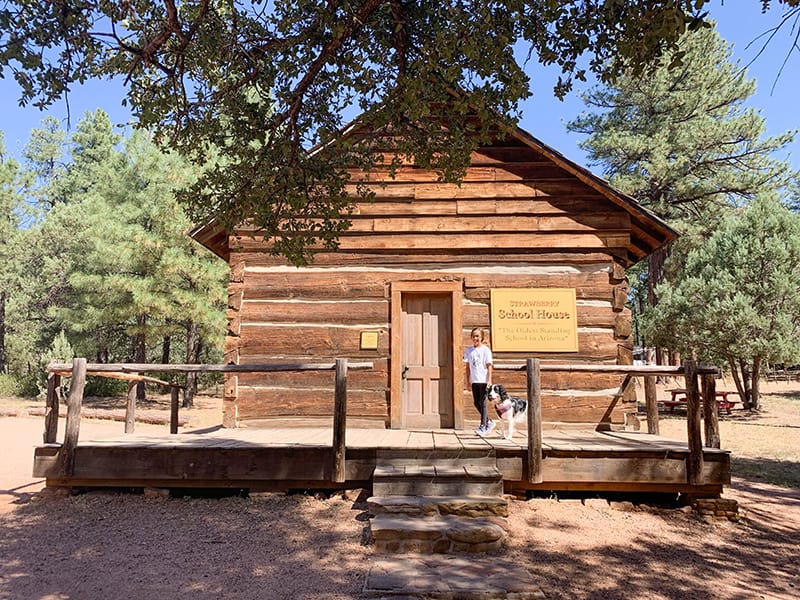 You need an appointment to go inside the schoolhouse, but you can easily see inside the windows and get a good enough picture of the whole place without having to go inside. This was a quick stop and didn't take up too much of our day, but totally worth it.
Pine Creek Lavender Farm – Another dog-friendly place to visit that won't take much time. You can walk around and smell all the great lavender that's growing at their farm. They also have a small store with the most lavender products I've ever seen. We bought a bath bomb, some chapstick, dog calming spray, beard oil, and lotion. And I could have bought a lot more!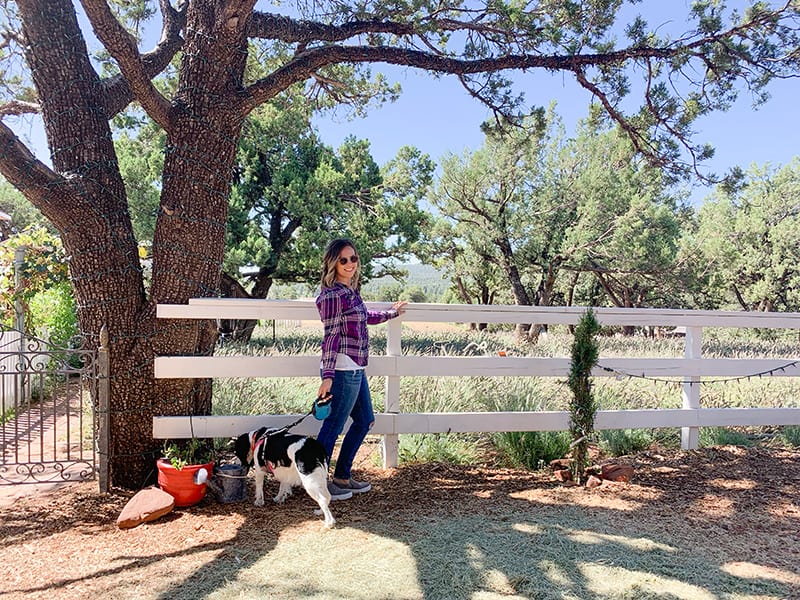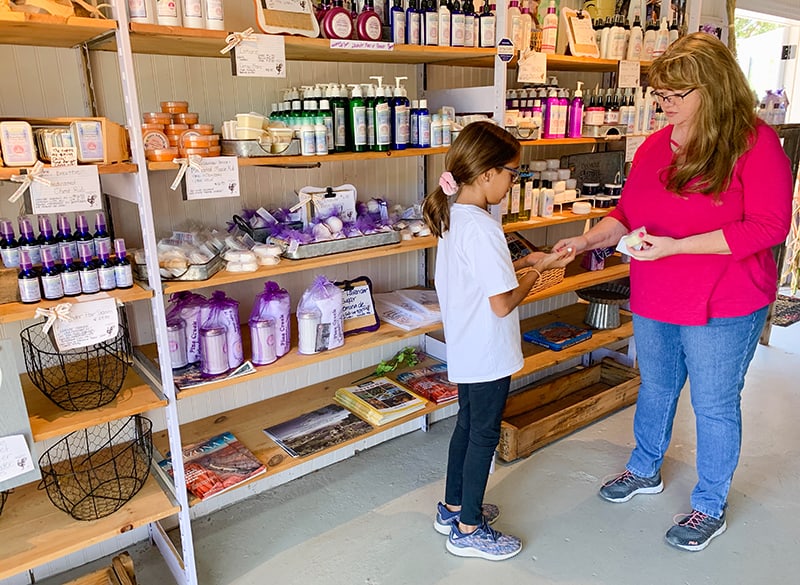 Shoo-Fly Indian Archaeological Site – Take the kids to see some really cool Indian ruins just outside of Payson. It's just a short drive from Pine and easy for young kids to walk around and enjoy. They have picnic tables, ramadas and bathrooms so you can easily take a lunch and enjoy a picnic.
Check out the Strawberry Inn
If you need to get out of Phoenix, I highly recommend driving the short 2 hours up past Pine to Strawberry, Az and staying at the Strawberry Inn. The Inn is peaceful and quaint and a truly unique place to stay.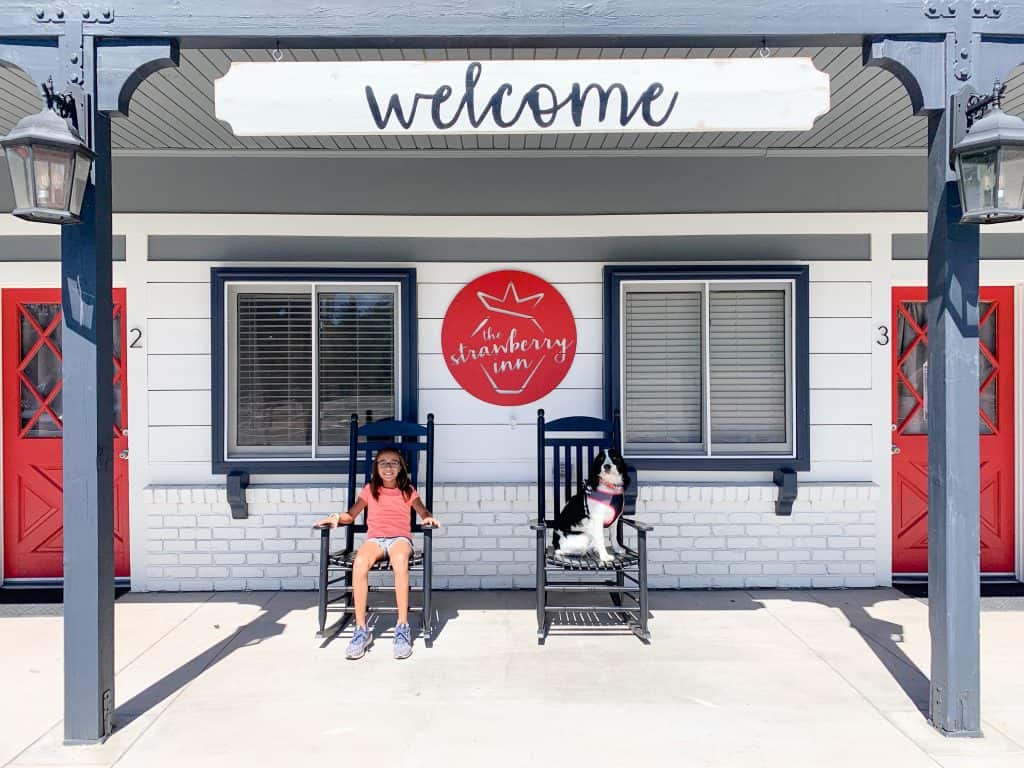 Not to mention, that Strawberry is a small cute town with lots of shopping and dining. It's a quiet town and the perfect place to go and relax and just get away from it all!
You Might Also Be interested In:


Pin for later!