Tips to Visiting Universal Studios Hollywood California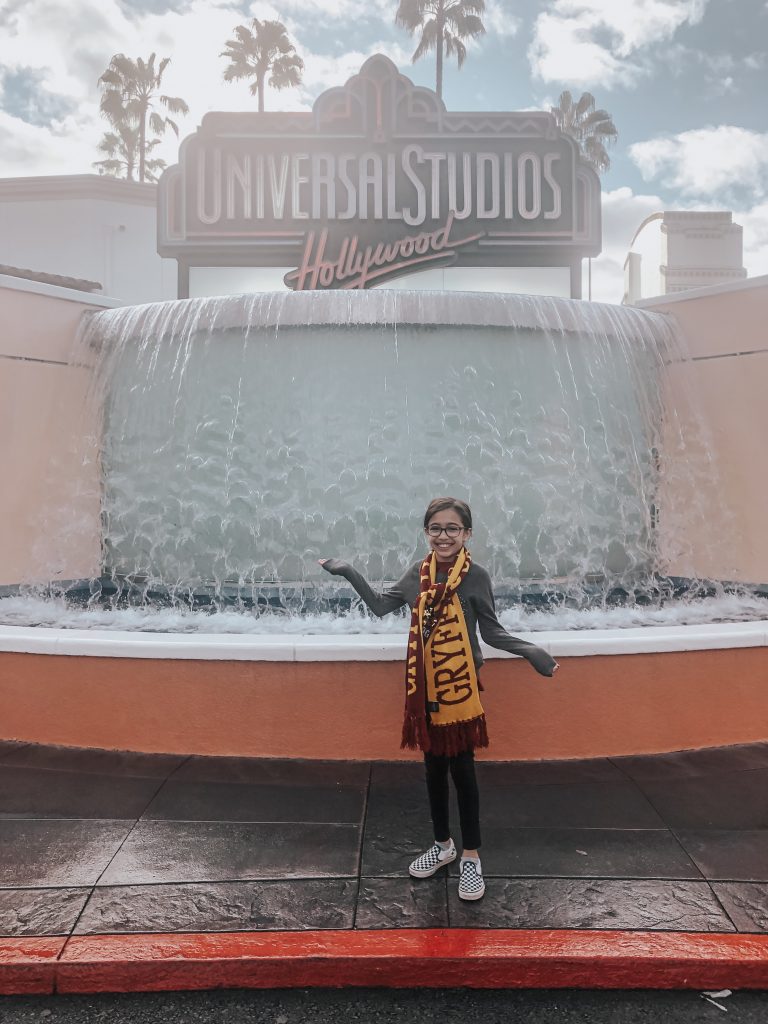 Get ready for your trip to Universal Studios with these tips you need to know before you go!
My daughter turned 10 years old (whoo hoo couble digits!) and I needed a cool place to celebrate with her. Something she would remember and be super excited for. Enter Universal Studios Hollywood California!
My family and I live within driving distance of Los Angelos so going to the theme parks makes a nice little weekend getaway. And since we have done Disney about a dozen times, I knew it was time for something new and different.
It was only this time last year that my daughter finally watched all the Harry Potter movies and became a big fan (I mean, who wouldn't?) so going to see The Wizarding World of Harry Potter at Universal Studios seemed like a no brainer.
Well, I was right… because she had the biggest, cheesiest grin when I told her my plan!
And being the little research guru that I am, I wanted to make sure we got the most out of our day at Universal Studios and didn't miss a thing!
Now I get to share all out tips and secrets to our visit to Universal Studios Hollywood so you and your family can sit back, relax and enjoy your time there! … and together!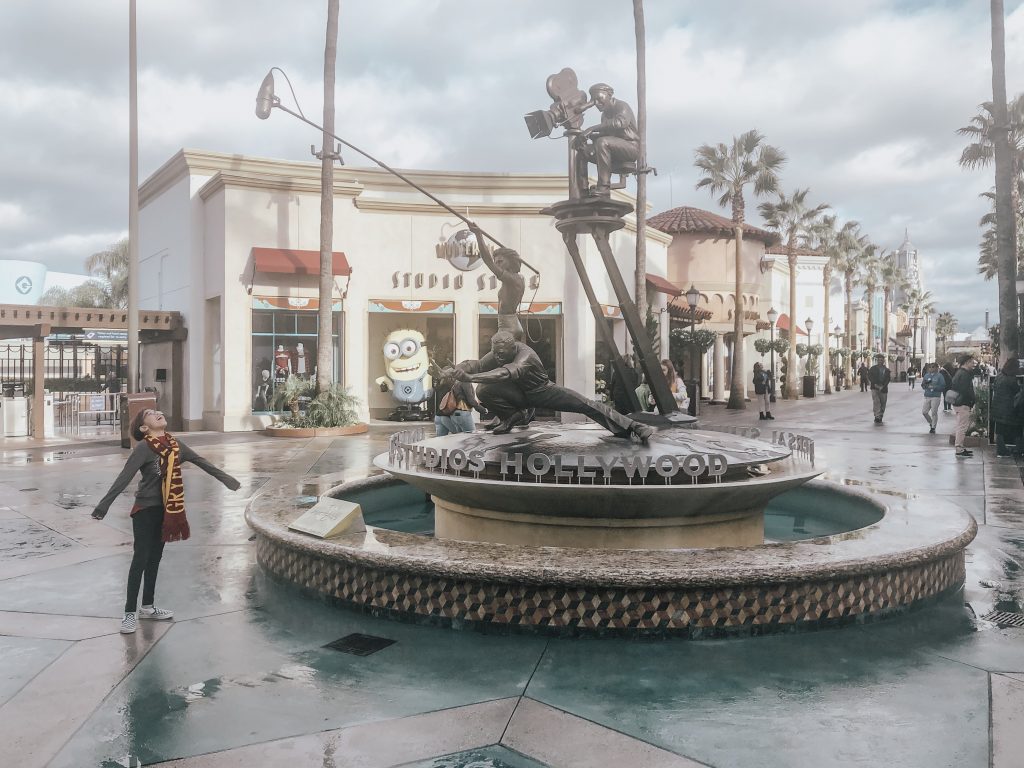 Where is the best place to stay when visiting Universal Studios?
Well, you are right near Los Angeles so there are only like a billion options. Universal Studios does not have hotels as Disney does. But they do have a lot of partner hotels around the area. Most of them offer shuttles to and from Universal, but not all do.
You can find a Universal Studios partner hotel right on their website and book through them too… which I highly recommend and I'll tell you why. They not only offer great deals on hotel rooms (even compared to Hotels.com) but they offer discounted admission tickets for Universal Studios as well if bought as a package.
We did this and got a 2-night stay with a Marriott Hotel and 2 Universal Express passes for an amazing price. I would never have normally paid the extra money for the Universal Express passes since they are kind of pricey, but I ended up being REALLY glad we had them. (It also got us early admission to the park).
How does the Universal Express Pass Work?
The Universal Express Pass is NOT like Disney's fast pass at all. I just wanted to get that out of the way!
Disney's fast pass lets you get to the head of a line, but you have to get a ticket for that ride and have to go on during a certain time.
With Universal, you purchase your fast pass ticket as you would a regular admission ticket. It is a lot more costly than a regular admission ticket! But once you have it, you get to use it all day.
What it does is allows you to go in the express line for any ride you want, at any time. You just show them your ticket, they scan it, and you bypass everyone else waiting. The only catch is that you can only use it once per ride. But you can use it on any ride in the park, including all the shows.
TIP: the best way to utilize your Express Pass is by waiting until the middle of the day when the rides have the longest wait times!
Since the Express Pass also gets you into the park for early admission, go straight for the most popular rides and DON'T use your pass. Save it for those busy times! We were able to go on the Harry Potter and the Forbidden Journey Ride 3 times and never waited more than 15 minutes each time.
Is the Universal Express Pass Worth Is?
I still have a hard time answering this question because they come in at a whopping $179 – $239 per person and I couldn't imagine spending that much money for a 1-day ticket.
BUT… we got our Express Pass Tickets through our partnering hotel deal, and now I couldnt imagine having gone and not having them.
So I would say… if you can get a good deal on the Universal Express Passes, then do it. But I would never pay full price for them. That's just too much money for a 1-day pass and it was just the two of us. If we were a family of four or more, we never would have been able to afford it.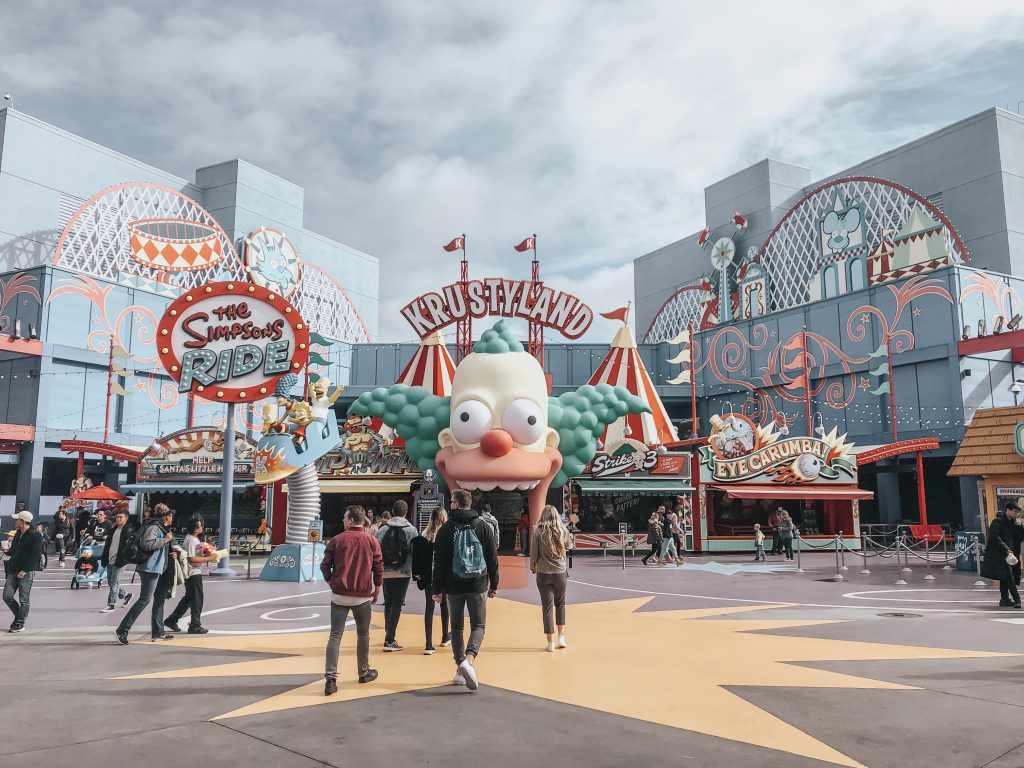 Universal Studios Hollywood rides
The majority of the rides at Universal are simulation rides. Meaning, you sit in a car and that car moves and shakes while remaining in the same spot, as a screen in front of you makes it look like you are on a roller coaster or adventure.
Which is great for younger kids or kids who get scared of the 'big rides'. My daughter still won't go on Space Mountain but she was able to do every single ride at Universal Studios and want to go a second round.
But let me go over a few of the more popular rides so you get an idea of what you are getting yourself into!
The Simpsons ride: A simulation where the Simpson family is on a roller coaster and trying to outrun Sideshow Bob. Fun, easy, and silly.
Revenge of the Mummy Ride: This is an actual ride you get in and ride through mummy artifacts and special effects. It's pretty tame, and not too scary for the young ones.
The Walking Dead Attraction: Set up as a haunted house vibe, you just walk through and see zombies either as part of the set or actors walking around.
Kung Fu Panda, Despicable Me, Transformers: These rides are all similar to the Simpsons where you sit in a car and have a virtual screen in front of you. The special effects are great and none of them are scary.
Super Fun Silly Land has a few rides for the younger kids that go slow and steady
Universal Studios Hollywood Shows
We saw each and every show and they were all GREAT! Waterworld was an action-packed show with stunts and fighting and fire. My daughter has never seen the movie and still really loved it. Beware… the front rows are marked as soak zones. This does not mean you might get wet… it means you WILL GET SOAKED!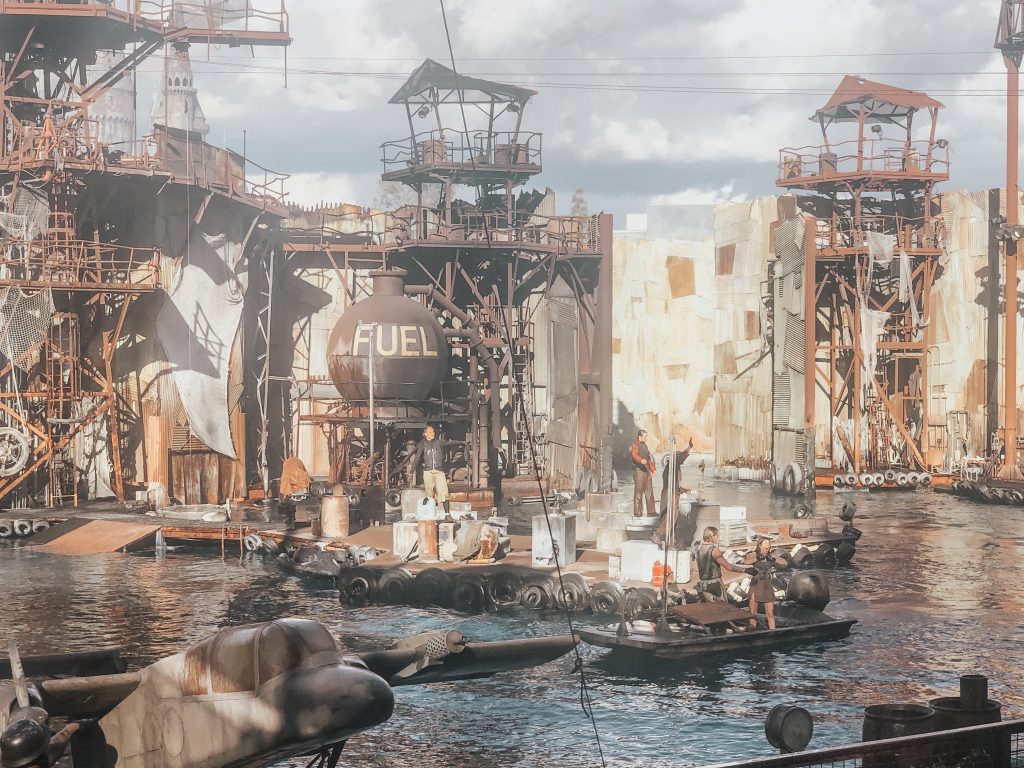 The Universal Animal Actors Show was one of our favorites… because everyone loves animals! But you get to see a wide variety of animals trained for movies and even a few famous ones (we saw a golden retriever used in the Air Buddies movies). Definitely, do not miss this show!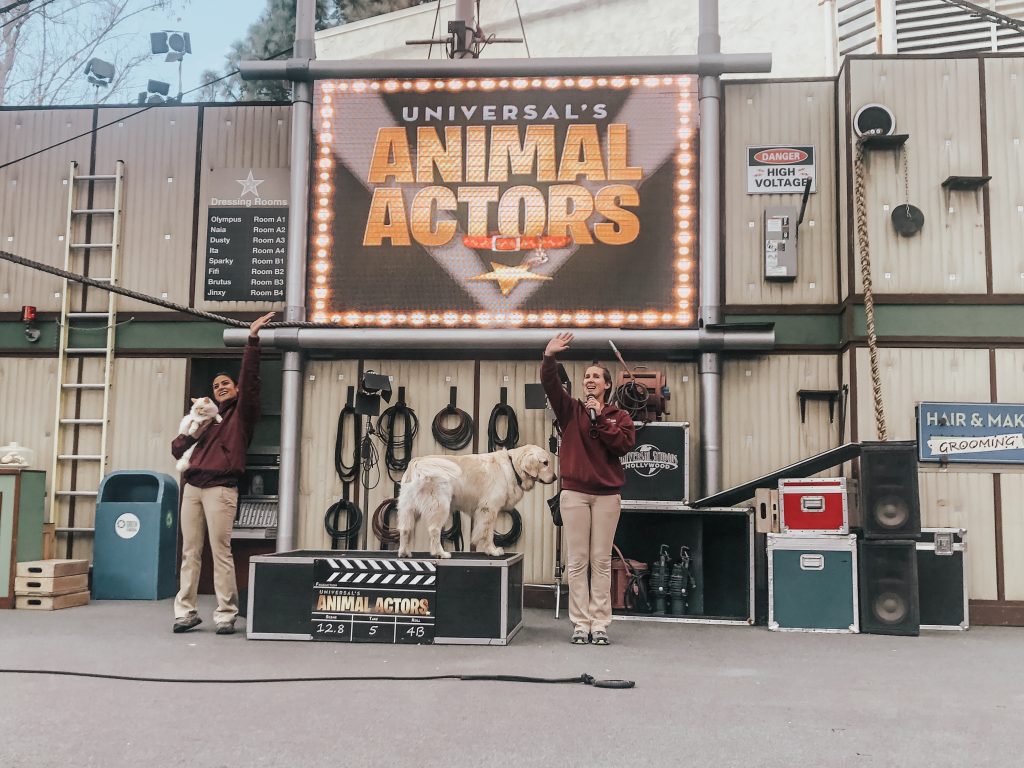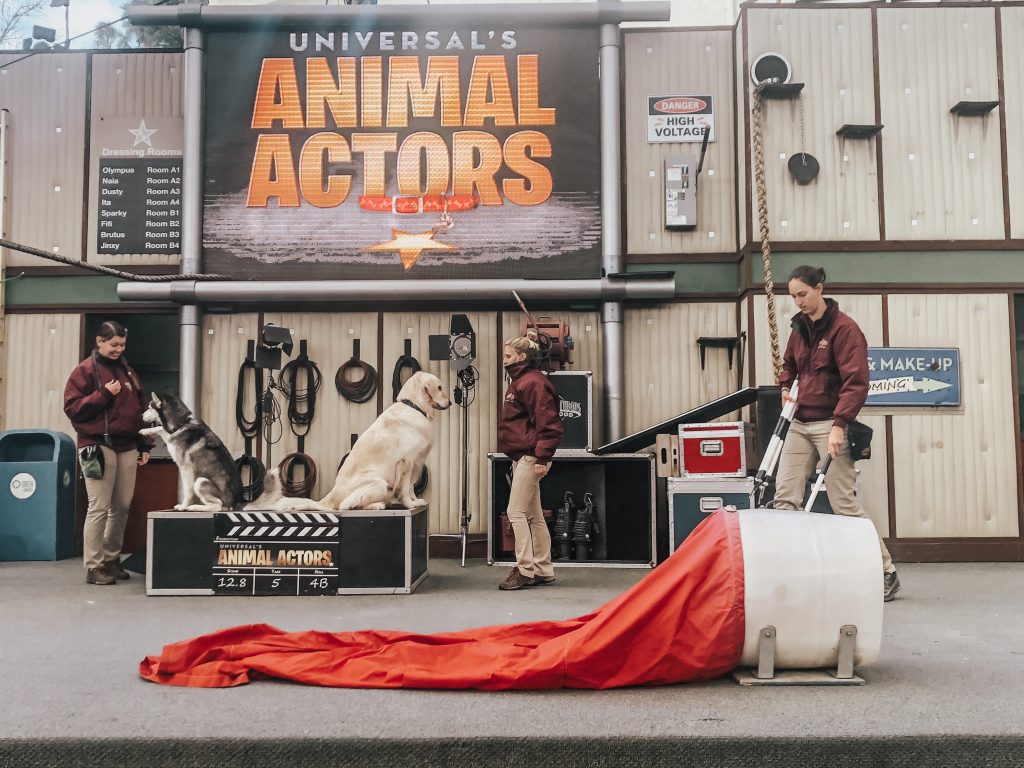 The Special Effects Show is also another one you cannot miss. You get to see a lot of special effects that are used in movies and learn how they do them. It's super interesting, really funny and you even get to see a person lit on fire! Adults and Kids will both really love this who.
The World Famous Studio Tour
As soon as you finish Harry Potter World (which should be the first thing you do when you get to Universal Studios Hollywood), you need to head straight to the World Famous Studio Tour. It gets busy early on!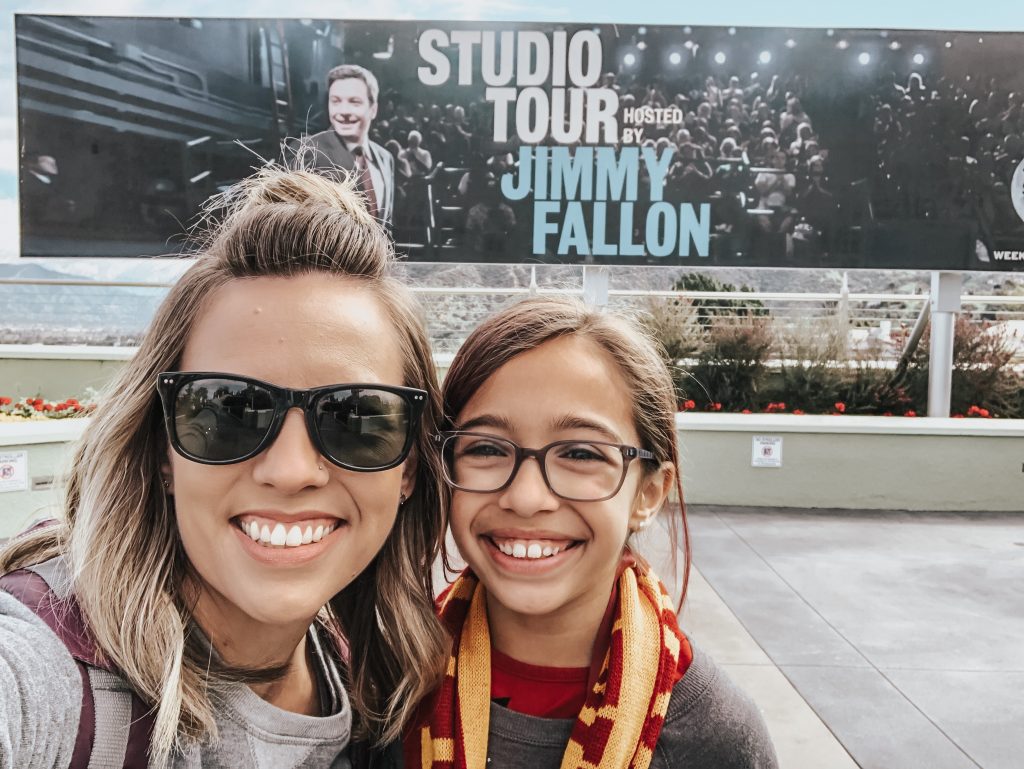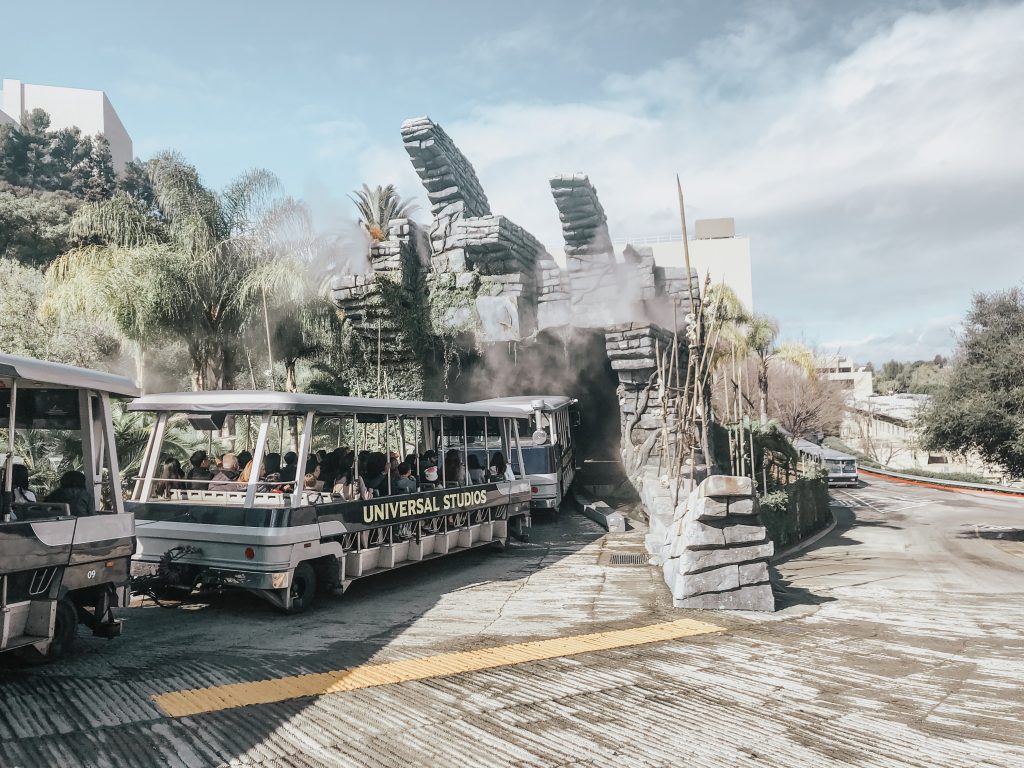 This is a 45 minute bus tour and was honeslty the highlight of the whole park for me. My daughter loved it a lot, but parents will probalby love it more.
It takes you out of the theme park area and onto the actual Hollywood sets. You drive past SO many different places they used to film movies. We saw the set from the Grinch, Pyshco, Jaws, War of the Worlds, the Great Outdoors, Jurassic Park… and so many more.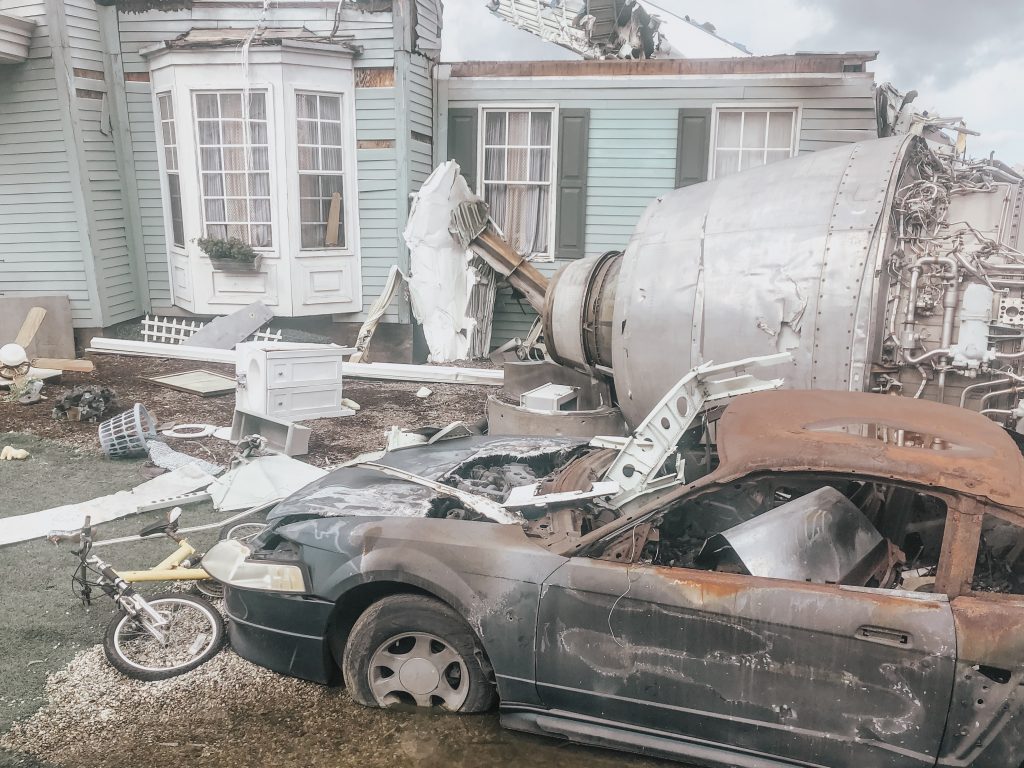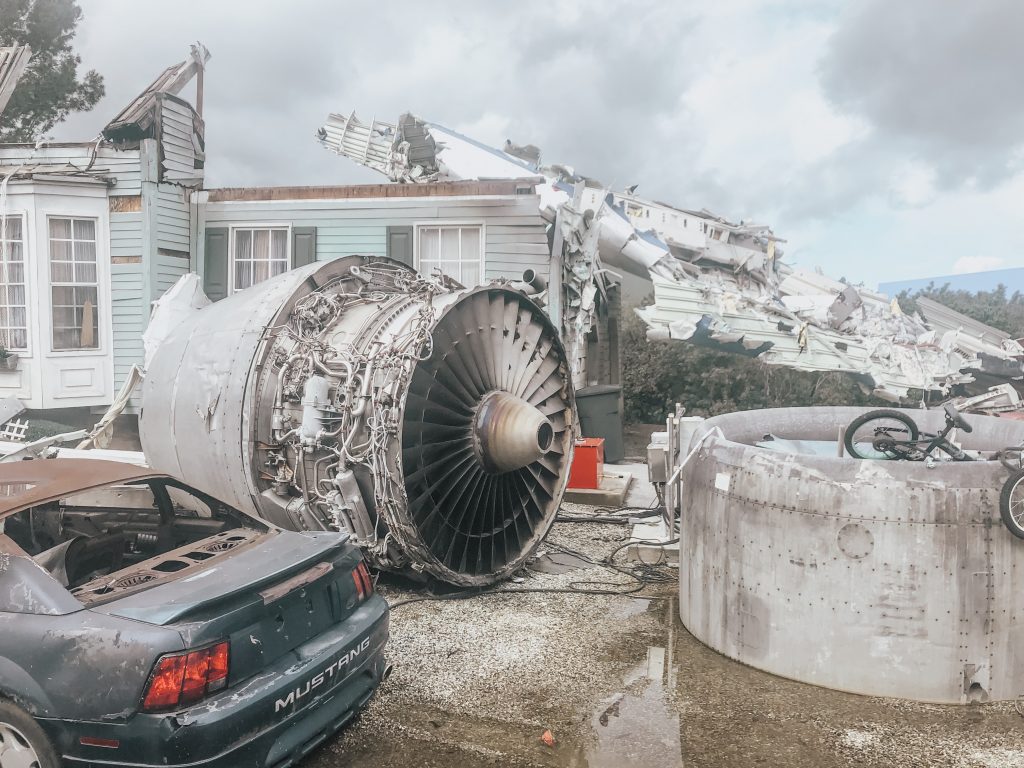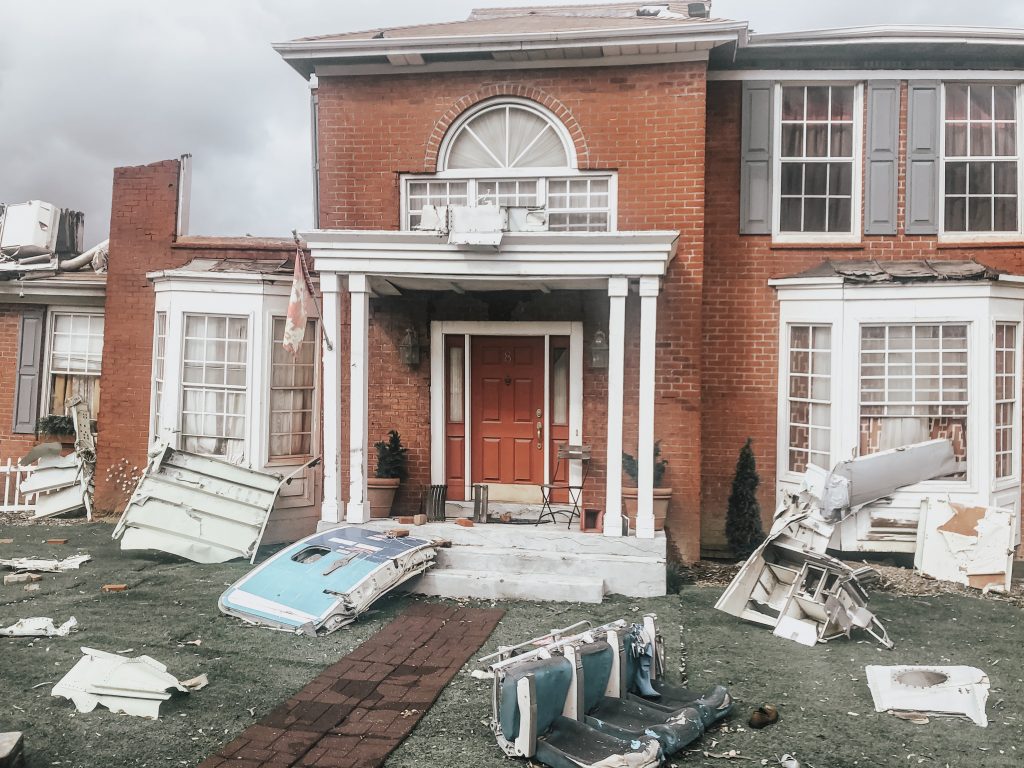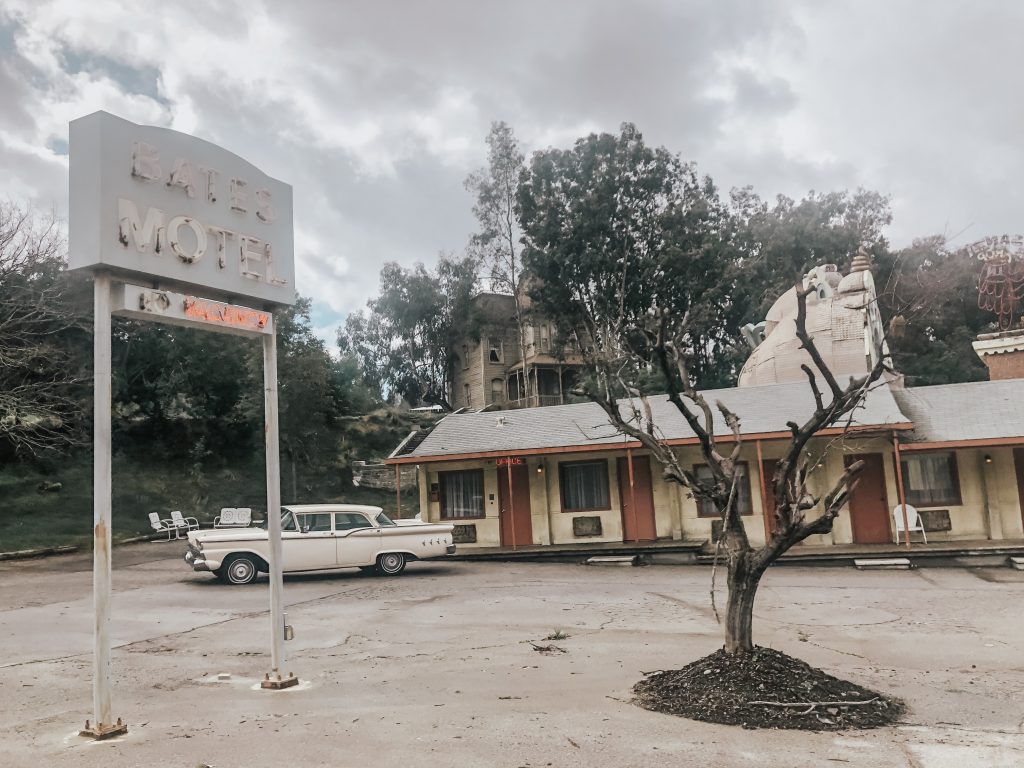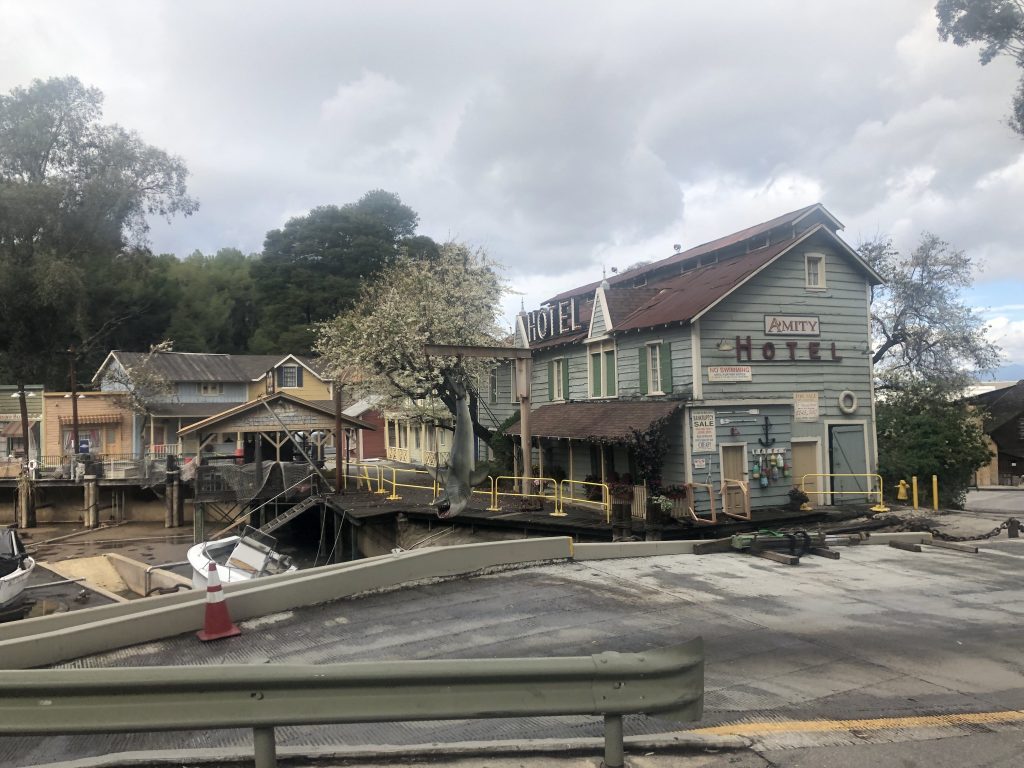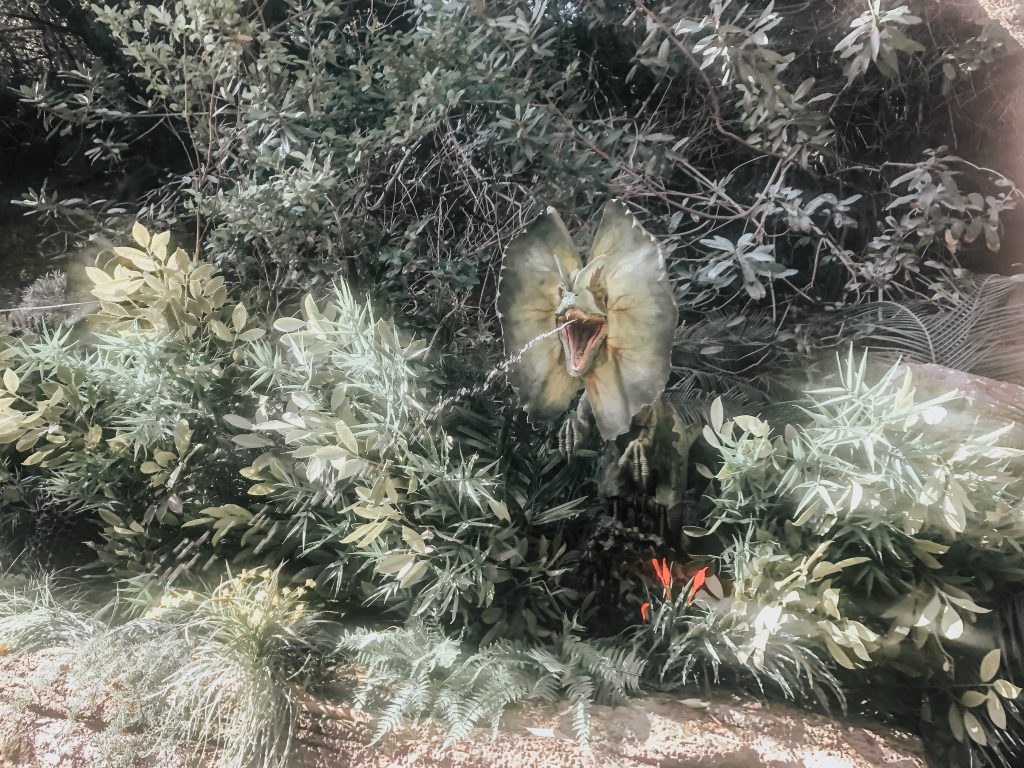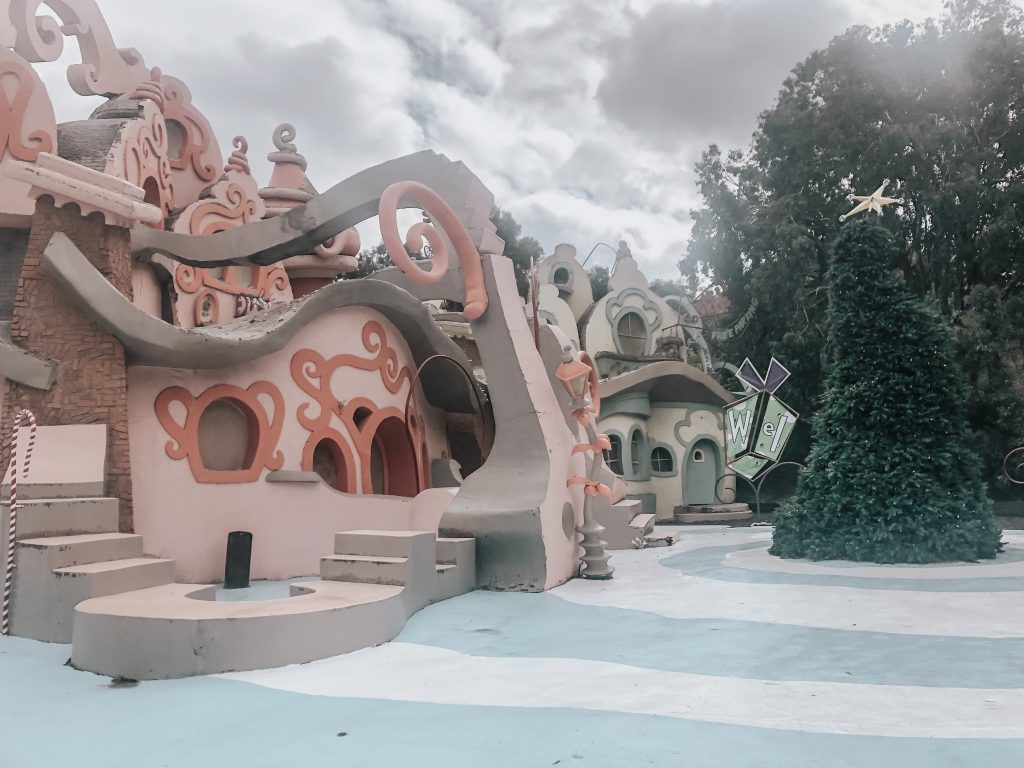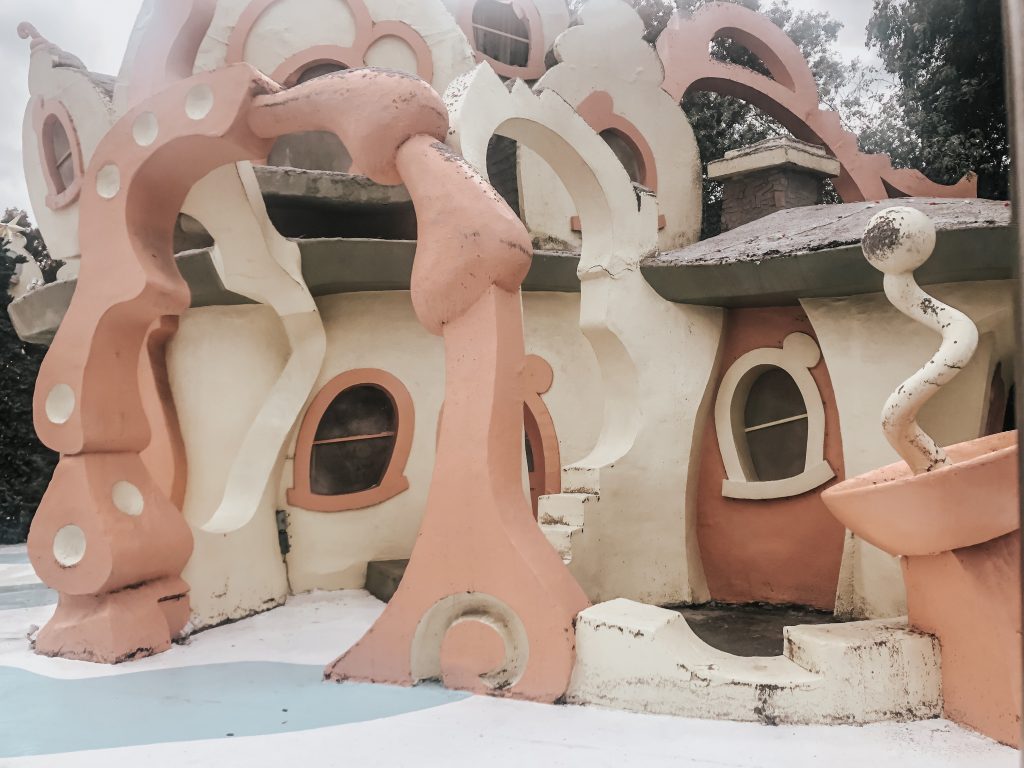 You also go inside twice where you get to experience different shows. This is where Fast and the Furious and the King Kong Experience are. You are treated to a real-life scenario with virtual effects right around your bus.
You also drive through several sets where they give you secrets like how they create rain or a flood on sets.
Universal Studios Theme Park
Just walking around Universal Studios theme park in Hollywood is fun in itself. You can see different characters, sets from movies, tons of stores and even wild dinosaurs walking around!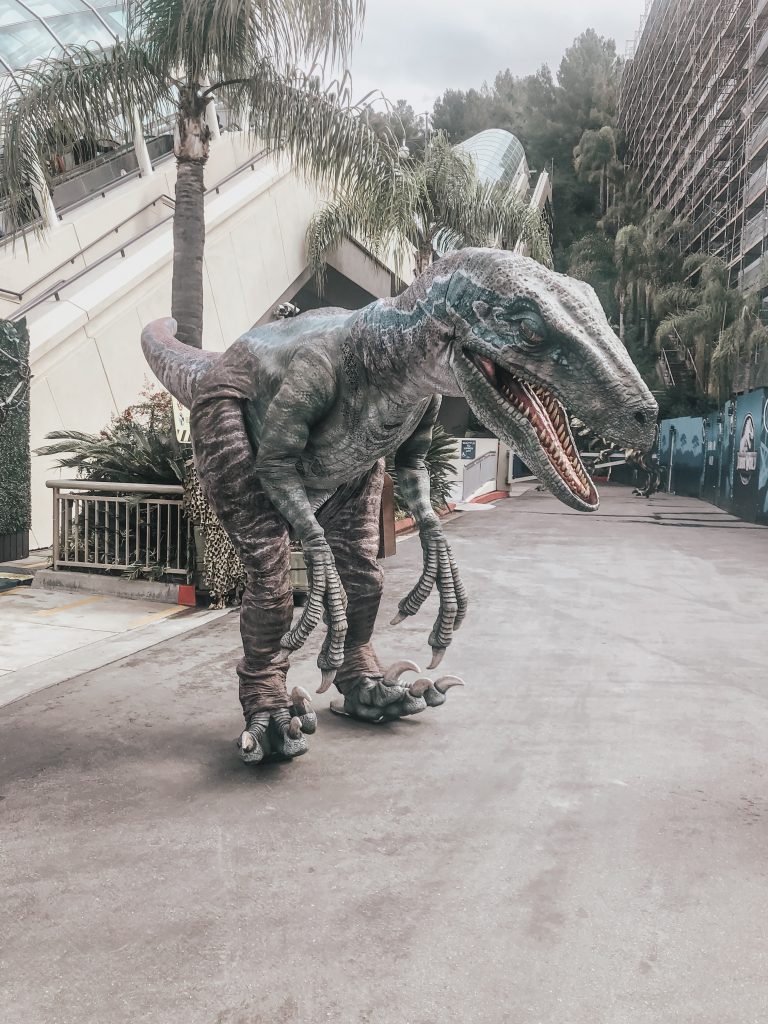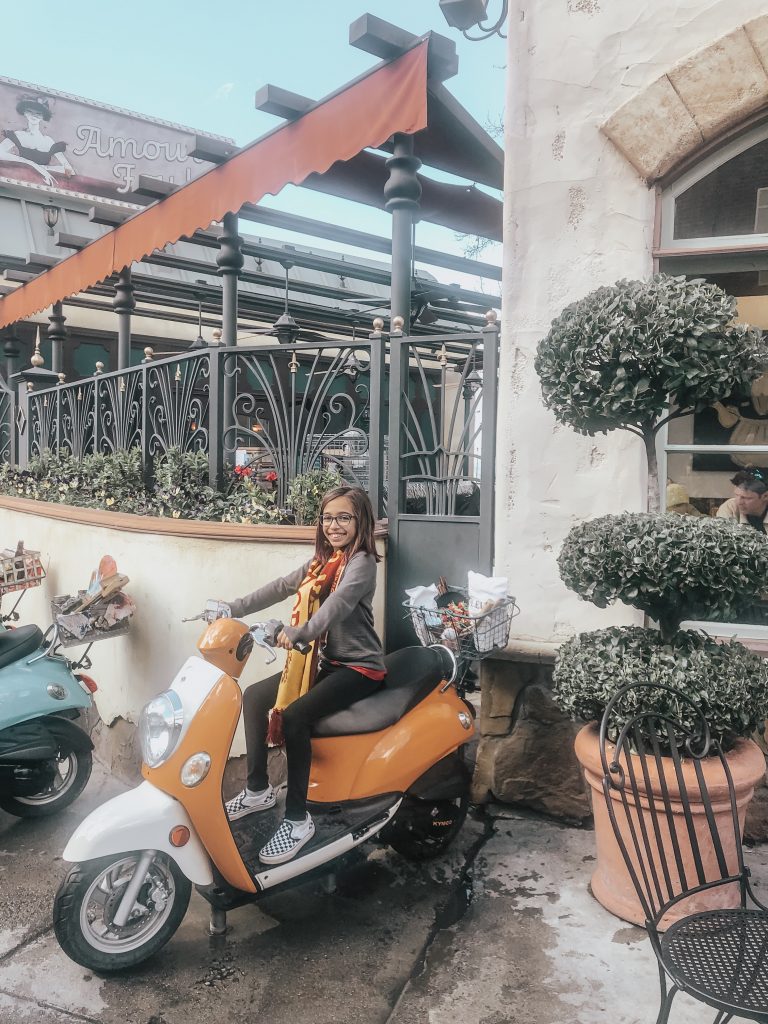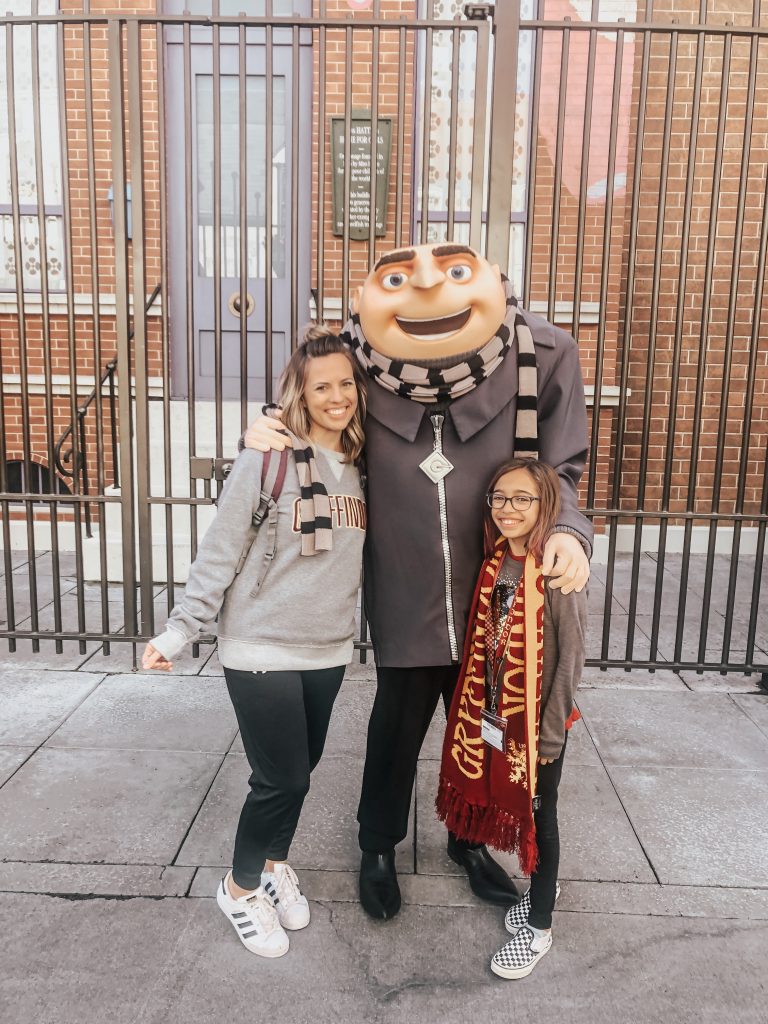 If you're planning a trip to Universal Studios Hollywood California and you have any questions, feel free to drop them in the comments below. And don't forget to check out my full review on the Wizarding World of Harry Potter before you go!