23 Affordable Family Travel Destinations, Ideas, & Money-Saving Tips 2023
Are you trying to plan a family trip on a budget? These 23 affordable family travel destinations for 2023 are perfect for budget-family trips the whole family will love.
23 Affordable Family Travel Destinations
Between flights, food, hotels, and activities… family vacations can be pretty pricey. But you don't need to go into serious debt just to take your family on a nice vacation.
Here are some really affordable family-friendly vacation ideas the whole family will enjoy.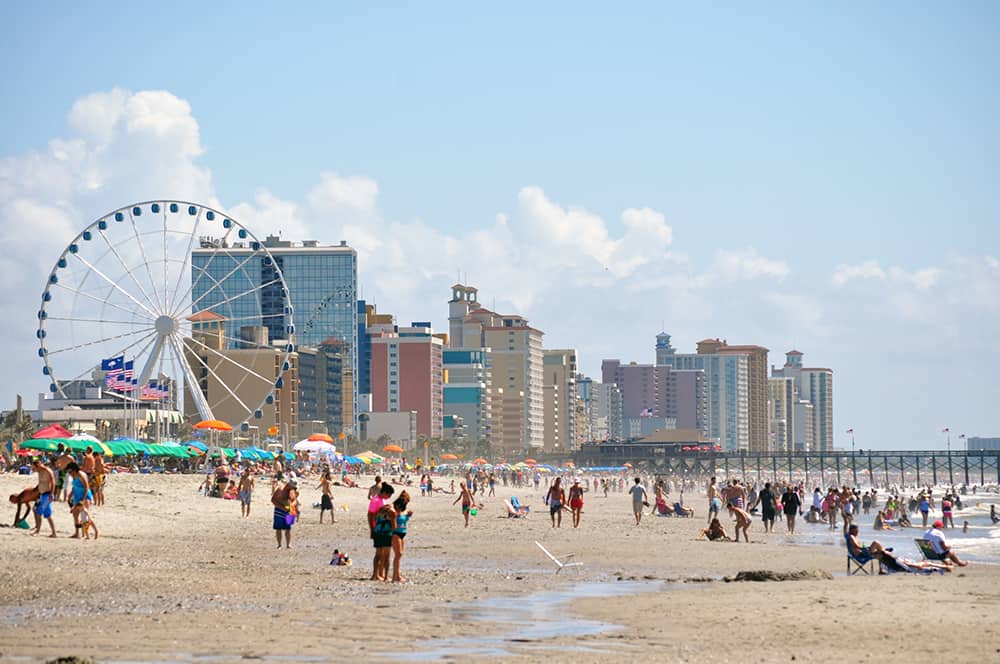 1 – Myrtle Beach, South Carolina Coast
Myrtle beach is a gorgeous stretch of land on the coast of South Carolina that is both family and budget family. Affordable condos (with full kitchens!) line the beach. And there are plenty of activities to keep the family busy from parasailing to banana boats and even an amusement park.
Check out: Myrtle Beach Surf Lessons
2 – Caribbean Cruise
Cruises are actually more affordable than most people think. And with food included and on-ship activities for kids, a cruise to the Caribbean can be both a very affordable family vacation and very kid friendly. Not to mention fun for parents with free daycare on board.
3 – Cozumel, Mexico
Cozumel is an island located near Cancun and has a quieter, more laid-back atmosphere than other cities in Mexico. With tons of family-friendly, all-inclusive hotels lining the calm waters of the gulf coast, it's a great beach vacation kids will love.
Best Cozumel Resort For Families: The Explorean Cozumel All Inclusive
4 – Sanibel Island, Florida
One of the quieter beaches in Florida, Sanibel Island is both gorgeous with its white sand beaches and also warmer waters because it's located on the gulf side, close to Fort Myers. You can also find very affordable hotels up and down the coast.
Best Place To Stay On Sanibel Island: Island Inn
5 – San Diego, Califiornia
San Diego is a great family-friendly affordable vacation with beaches, hiking, restaurants, and shopping. You can easily find a 4-star hotel to stay in at an affordable price or a condo right on Mission beach.
Best Family Resort on the Ocean in San Diego: Bahia Resort Hotel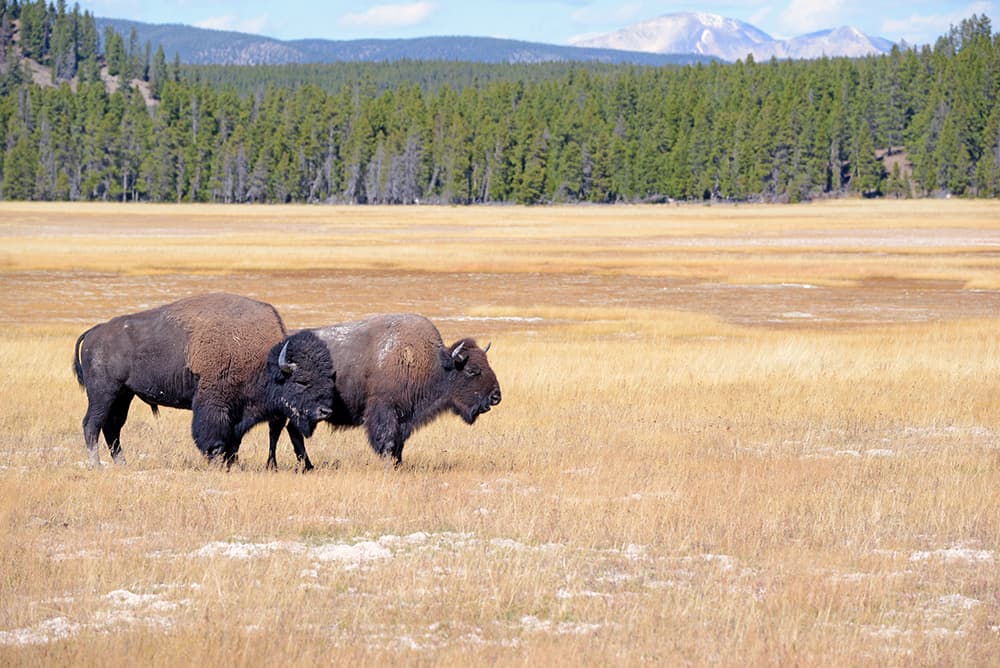 6 – Yellowstone National Park
If you're looking for something other than a beach vacation, check out Yellowstone. It's so much more than just driving. You can go horseback riding or white water rafting. And your kids will love all the wildlife such as buffalo that walk right down the road.
Best Place To Stay In Yellowstone: Elkhorn Cabins and Inn
7 – Scottsdale, Arizona
Scottsdale is becoming one of the fastest-growing vacation spots in the U.S. You'll find tons of resorts with water parks and activities for kids. And plenty of outdoor fun like kayaking, paddle boarding, or renting boats on one of the nearby lakes.
Most Family-Friendly Resort in Scottsdale: Hyatt Regency Scottsdale
Want to go international? St. James Club Morgan Bay is all-inclusive and super family-friendly. Even though the island has many attractions, you can enjoy this Caribbean Island without having to leave your resort.
Book here for Best Deal: St. James's Club Morgan Bay Resort – All Inclusive
9 – South Padre Island, Texas
With plenty to do in neighboring towns, you'll find plenty of affordable beachfront accommodations and miles of beach for the kids to play at. Look for private Vrbo properties with full kitchens or resorts with included activities to keep the kids busy.
Best Place To Stay In South Padre Island: Isla Grand Beach Resort
10 – Wisconsin Dells
Located just outside Madison, Wisconsin, Wisconsin Dells has everything to keep the family busy. Visit one of the biggest waterparks, Noah's Ark. Take a Duck boat tour. Play mini-golf or feed Deer at an outdoor sanctuary.
Most Exciting Resort in Wisconsin Dells: Polynesian Hotel Wisconsin Dells – Near Noah's Ark
11 – The Jersey Shore, New Jersey
The Jersey shore is more than just a bad TV show. It's miles and miles of small towns located on the shore of New Jersey. You'll find plenty of hotels along the shore. There are miles of beaches to play at, restaurants, and a fun boardwalk with shops, games, and even amusement parks.
Where To Stay In Wildwood, New Jersey: The Starlux Hotel and Resort
12 – Hershey, Pennsylvania
Just a short drive from the Jersey shore, Hershey is home to Hershey Park, a chocolate-themed amusement park you could spend an entire day at. It's also located near Philadelphia for some sightseeing there as well.
Best Resort Near Hershey Park: Bluegreen Vacations Suites at Hershey
13 – New York City
Because of the abundance of flights and hotels, it's pretty easy to score a good deal in New York City. Especially if you visit in the off-season (Spring break is SUPER cheap). With all the museums and sightseeing, you can easily be kept busy. Or even spend an entire day at Central Park visiting the zoo and many gardens.
See related: What To Do In New York City with a Teenager
14 – Washington D.C.
With plenty of museums and outdoor spaces you can visit for free, Washington D. C. is a great choice as an affordable family travel destination. Check out the Smithsonian Institute where you can see fun things like Dorothy's red ruby slippers and more.
Best Washington D.C. Tour: Hop On Hop Off Bus Tour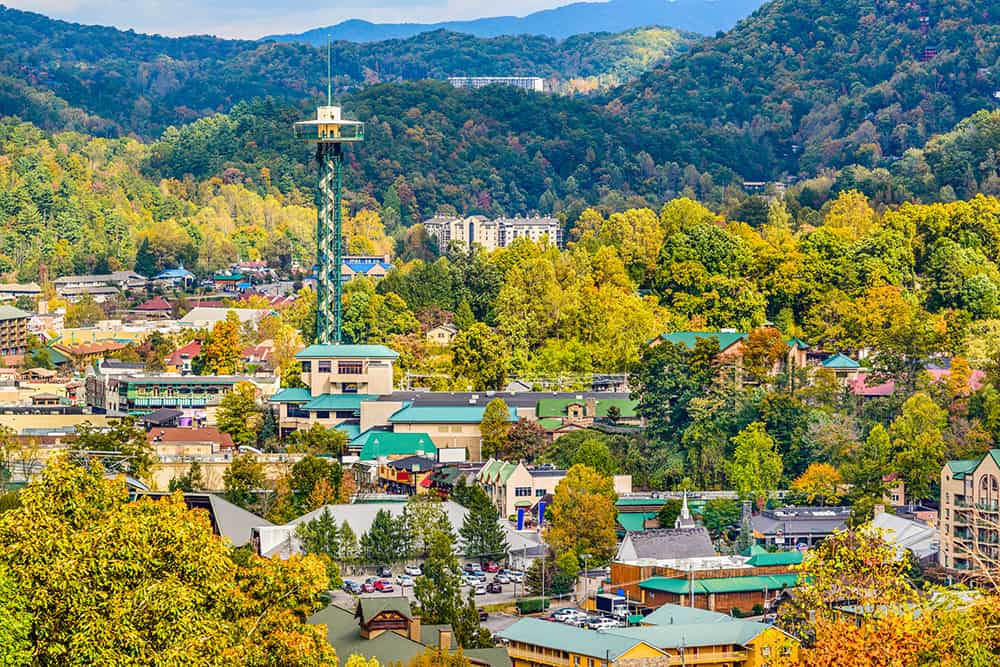 15 – Gatlinburg, Tennessee
Home to the Great Smokey Mountain National Park which is free to visit. You can also go hiking, bike riding, camping, and horseback riding. There is plenty to do and Tennessee resorts and hotels are extremely affordable.
Best Family Resort in Gatlinburg: Bearskin Lodge on the River
16 – Puerto Rico
Puerto Rico is a fun and affordable family vacation if you are looking to experience another culture. Being a US territory, you don't need passports and most of the hotels and resorts are very affordable. You can play on the beach or visit shops and museums.
Best San Juan Resort with Waterslides: El Conquistador Resort – Puerto Rico
17 – Red Rock Ranch, Wyoming
This fun dude ranch includes several activities from horseback riding trails, to fly fishing and hiking. You are also super close to the Grand Teton Mountains where you can find an abundance of family-friendly activities.
Best Family Tour: Half-Day Snake River Scenic Float Trip from Jackson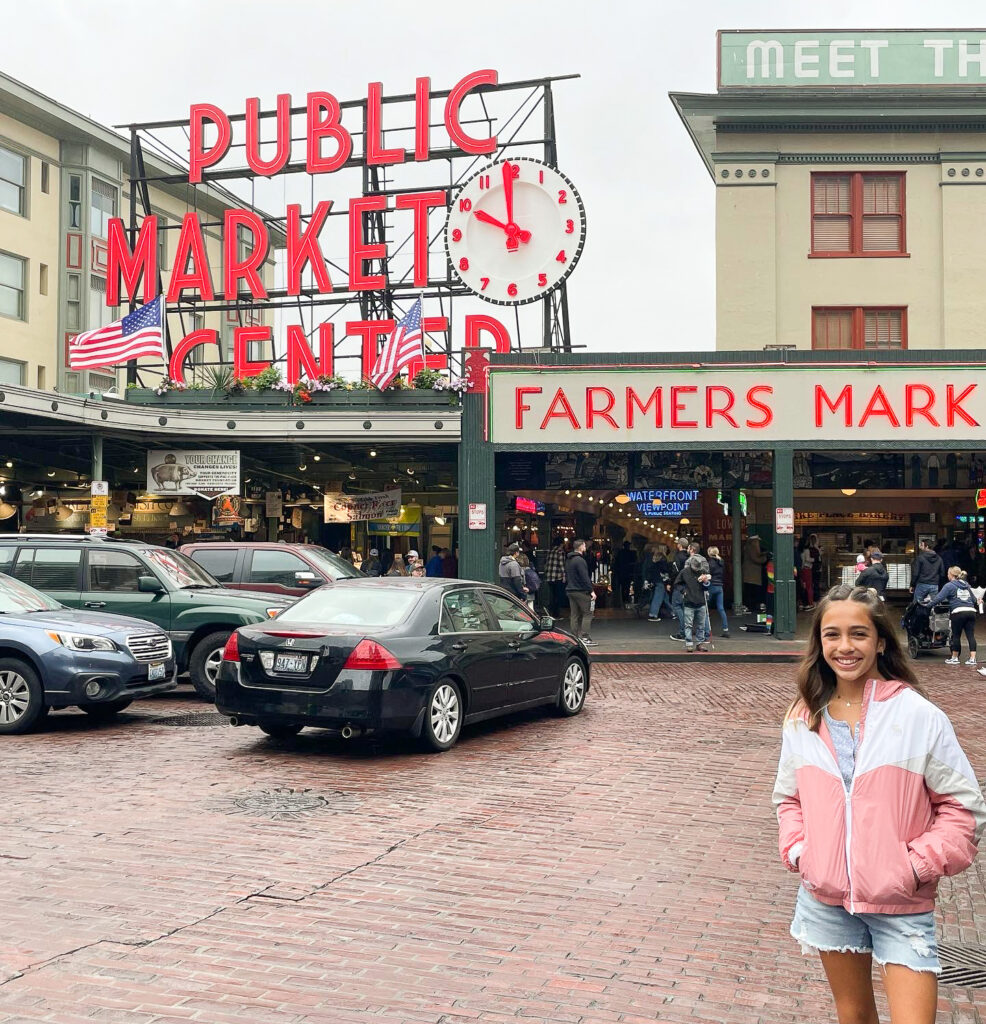 18 – Seattle, Washington
For a fun city experience, Seattle is a great place to take kids. Pike Market is free to walk around as are the many parks along the coast. Or take a family-friendly harbor cruise to see the city. There are tons of museums and aquariums to visit and all at very affordable prices.
See related: Spending a Family-Friendly Weekend in Seattle, Washington
19 – Minneapolis, Minnesota
Minneapolis is a fun place to visit in the summer months with lots of concerts and events happening around the city. And you can't pass up a chance to go to the world's biggest mall, the Mall of America. You can spend an entire day here alone with its indoor amusement park. Or visit one of the many lakes in the area for some outdoor fun.
Best Deals on Family Resorts in Minneapolis search HERE!
20 – Sedona, Arizona
The beauty of Sedona is a favorite among adults and kids. With tons of outdoor activities like ATV rides, water activities, hiking, shopping, and some of the most unique scenery on earth… your entire family will love this affordable location for a family vacation.
Best Kid AND Dog Friendly Hotel in Sedona with Amazing Views: Sky Ranch Lodge
21 – Bar Harbor, Maine
Parents can enjoy a fresh seafood feast while kids will love all the outdoor activities at Acadia National Park. Check out a lobster boat tour or even go whale watching. Plenty of resorts here have included activities as well to keep kids busy.
Best Family-Friendly Hotel in Bar Harbor: Atlantic Oceanside Hotel 
22 – Alaskan Cruise
If you like the outdoors but the affordability of a cruise, check out an Alaskan Cruise. Royal Caribbean has an indoor pool on most of its ships and kids' clubs. Food is included on the ship and most of the towns are free to walk around and explore.
What It's REALLY Like On An Alaskan Cruise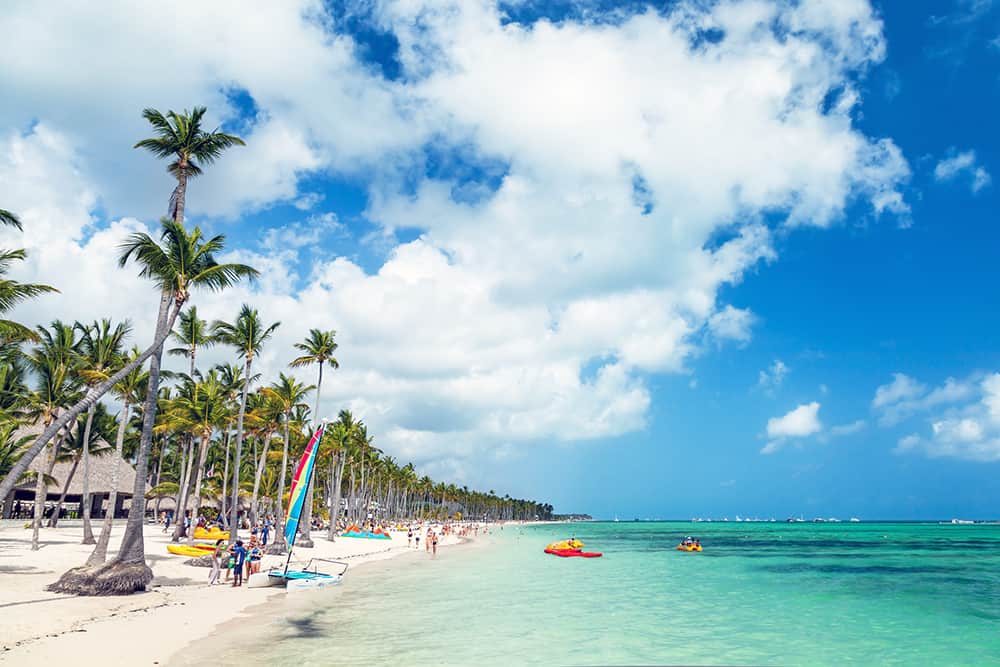 23 – Punta Cana, Dominican Republic
If you're considering a tropical vacation, Punta Cana is one of the most affordable family travel destinations. Almost every resort on this island is all-inclusive so you save money on both food and activities. And with the many pools and waterslides, you'll never need to leave the resort.
Search Punta Cana Resorts HERE!
Affordable Family Travel: Money-Saving Tips
✔️ Book trips in the off-season if you can. New York City is half the cost if you visit in the spring or fall and avoid the summer crowds. Arizona is the cheapest in the summer and you can often find really good deals at that time.
✔️ Book early! You can usually find the best deals the earlier you book. But also keep an eye on prices after you book. Most resorts will honor any specials or deals they have even after you book.
✔️ Look for all-inclusive deals. Including food and drinks in your resort price will save you tons of money. And sometimes you can even bundle your flights to make them more affordable.
✔️ Use Credit card points. I have a Southwest Card to build flight points and Chase Sapphire for hotels and rental cars. I charge what I can and pay it off at the end of the month to avoid interest, but this builds points super fast!
✔️ Create a travel budget. It's a good idea to set aside a certain amount for your family vacations but you can also tuck away small amounts of cash for spending money.
See Related: How To Realistically Save Money For Traveling
What Is A Good Budget For A Family Vacation?
The average family of four can expect to spend approximately $4500 on a 7-day vacation. While it is possible to spend less, it's a good idea to use this number as your budget.
All vacations vary and will depend a lot on how far you need to travel. Airline tickets for a family of 4 alone can cost over $2000 on average so looking for cities you can visit within driving distance from your hometown will help save a significant amount of money.
Can A Family Go On Vacation For Under $500?
It can be tough but not impossible! Look for resorts or special deals in your own City. You can take a really nice staycation without the hassle and expense of travel fees.
Look for off-season times and sign up for mailing lists from nearby resorts to see when they are offering specials and deals.
Or consider a road trip! You can pack up the car and go to several fabulous places like Yosemite National Park, Yellowstone, or even Glacier National Park.
Conclusion: Affordable Family Travel Destinations & Tips 2022
From the beach to the mountains, if you are looking for affordable family travel destinations, you came to the right place! T
his list is all you need to plan an amazing vacation that every member of your family will love. And you won't have to go bankrupt doing it.
You May Also Be Interested In:


Pin for Later!