What To Do In Pinetop-Lakeside Arizona
Spend some time away in this rustic Arizona town. Pinetop is the perfect little mountain town where you can relax and enjoy the outdoors. But there's plenty of other things to do as well! Here is your guide on what to do in Pinetop-Lakeside, Arizona.
Pinetop-Lakeside Arizona
Thinking about heading to Pinetop-Lakeside, Arizona? Whether you are going with kids or without, looking for adventure, or wanting to relax, here is a guide to what to do in Pinetop-Lakeside Arizona.
One thing I love about living in the state of Arizona is all the small towns it has to discover. Which became essential when Covid hit. Since we couldn't take our normal big family vacations, we opted to spend our week-long fall break in Pinetop, Arizona.
Pinetop is about a 3-hour drive from Phoenix through some of the prettiest (and scariest to drive) mountains in Arizona. Which makes it an easy weekend getaway for anyone in the Valley.
I had a whole week off and we were supposed to go on a cruise, but since that got canceled we decided to head north and spend an entire week discovering Pinetop.
We've been to Pinetop a few times, but have only ever spent a day or two and just relaxed or hiked the whole time. So this trip, we set out to discover everything Pinetop had to offer.
Small Mountain Town Among Tall Pines
My favorite thing about Pinetop is how different it feels from the rest of Phoenix. You would never know you are still in Arizona. You are surrounded by tall pines and mountains. And all the homes and shops have a log cabin look to them.
I found the most adorable little Airbnb that was right off the main road. It wasn't as tucked away in the woods as I would have liked but it was still quiet enough to feel like you were not near the main town.
And as a bonus, it had a doggie door with a small fenced yard. When you travel with dogs, it's like finding a pot of gold at the end of the rainbow.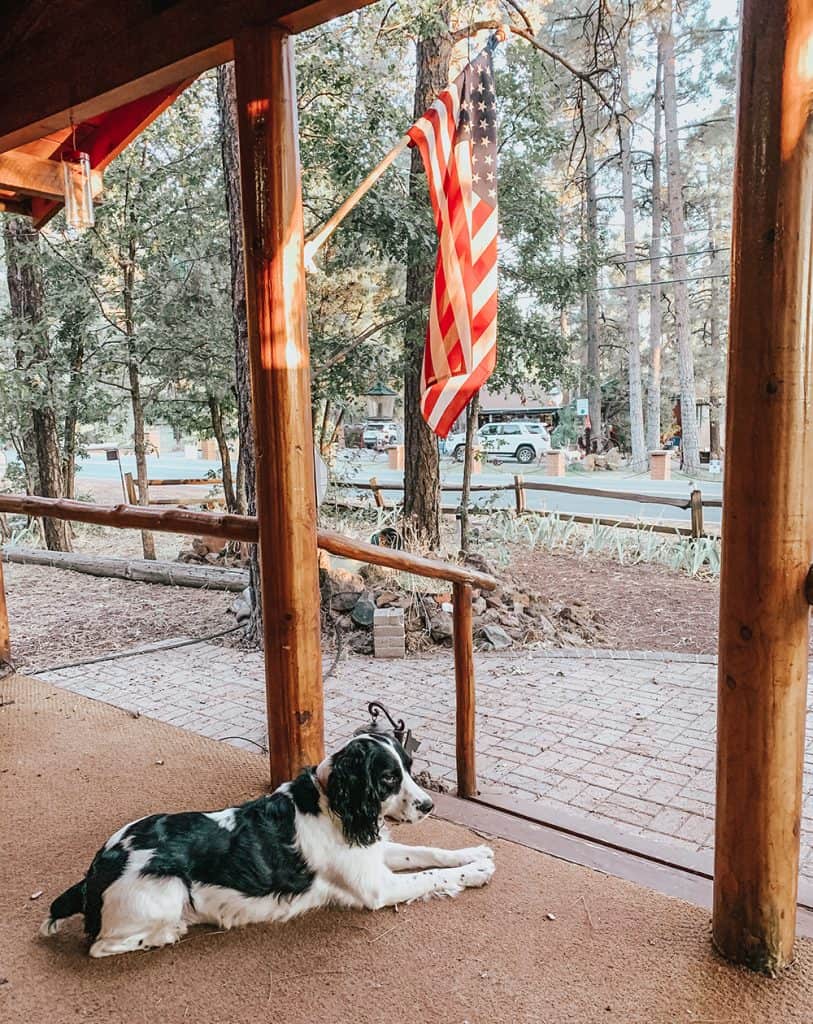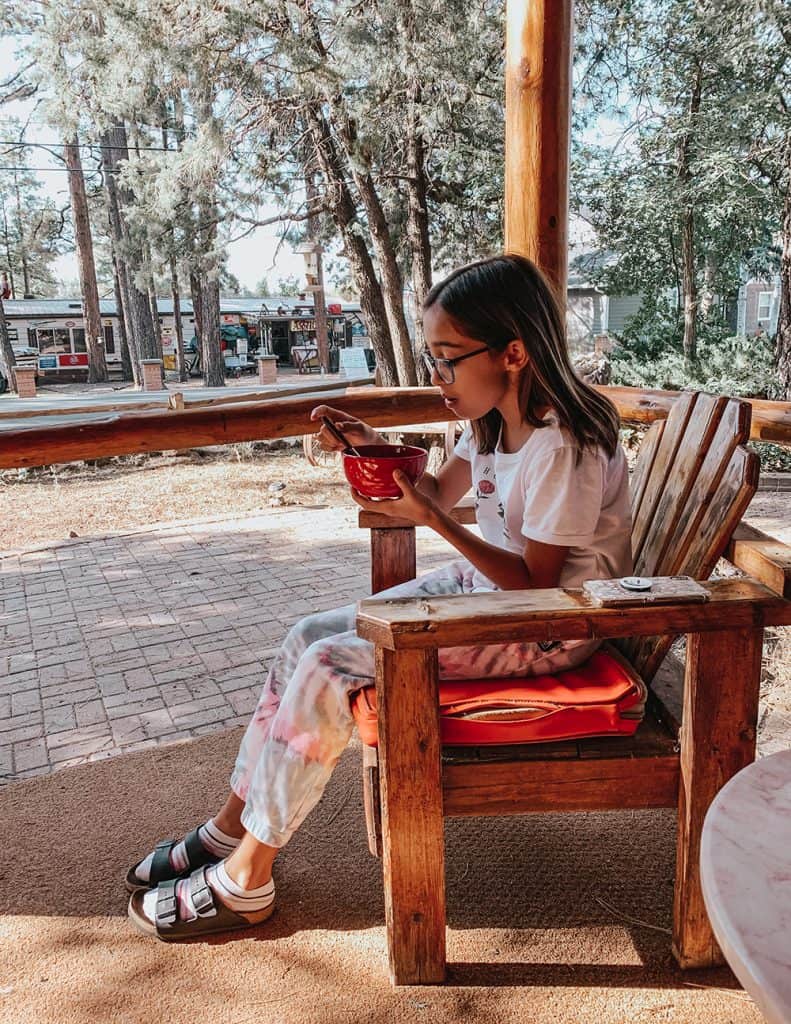 What To Do In Pinetop, Arizona
While Pinetop-Lakeside is a smaller town, there were plenty of things to do for an entire week to keep us busy.
Hiking
The amount of hiking paths around Pinetop-Lakeside is so great, I would never be able to mention them all.
When going hiking anywhere in Arizona, I just refer to Alltrails.com. They are a great source of hiking trails where you can filter things like dog/kid-friendly, if it's near water, how long the hike is, how hard it is, etc.
So download the Alltrails app and find a hike that best fits your needs. There are literally hundreds of them in the area!
Show Low Dog Park
Since we were traveling with our pups, we headed over to The Deuces of Dogs Bark Park (about 15 minutes outside of Pinetop) to let the dogs run free and burn a little energy.
This dog park rates as one of my all-time favorites. It's HUGE. The dogs could literally run forever and you barely see the fences. It even has little paths you can walk that weave in and around lots of tall pines.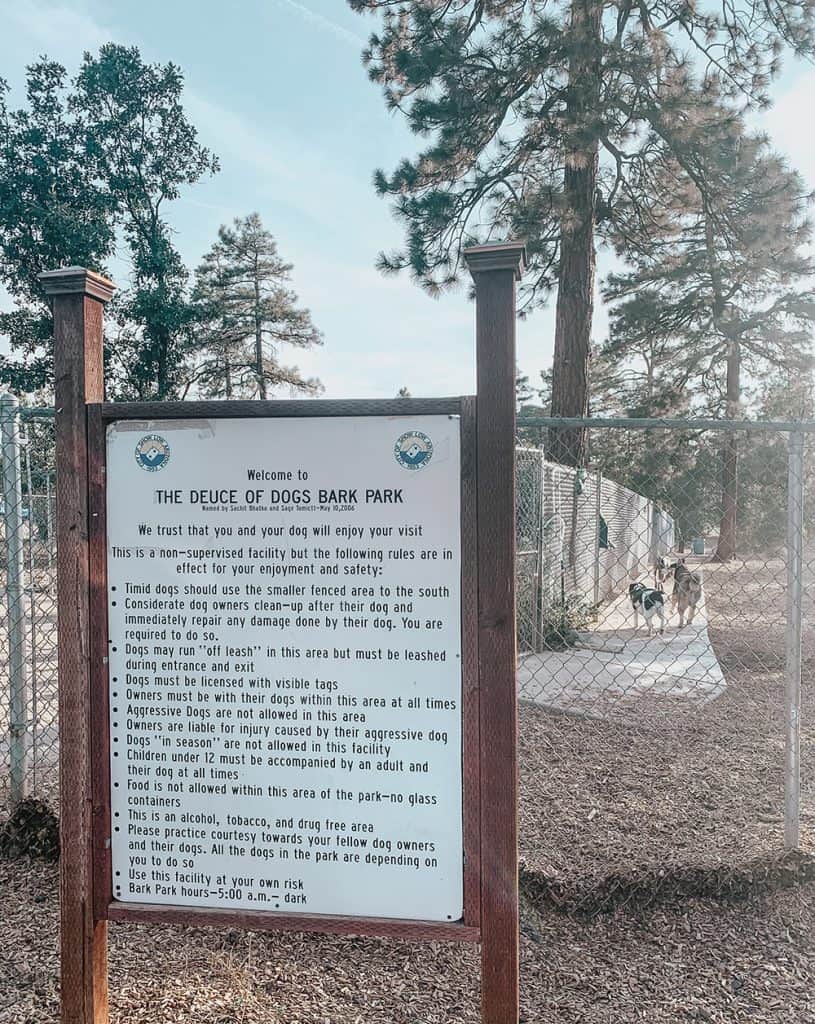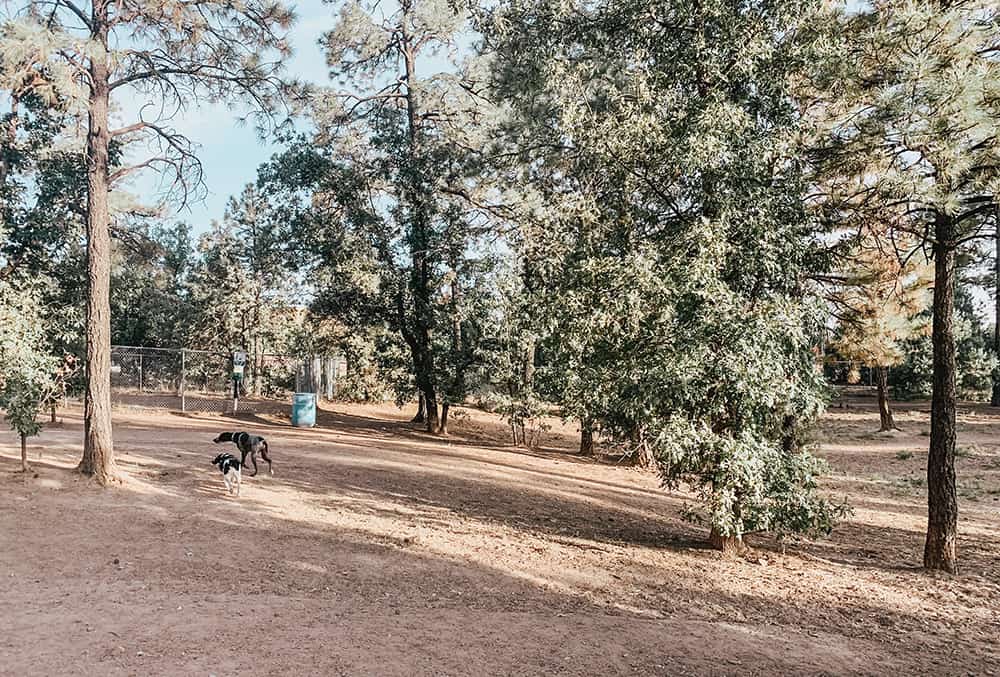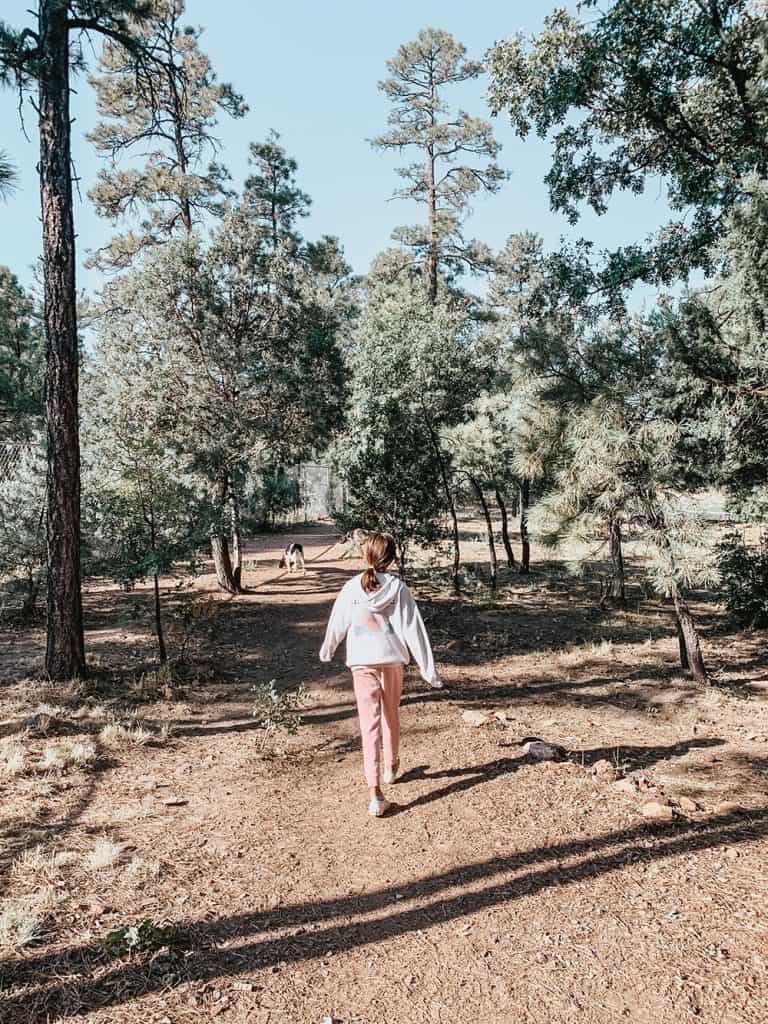 Horseback Riding
First up on our list of must-do actives was horseback riding! We've done trail rides before but seeing as we were up north and trying to be as outdoorsy as possible, horseback riding was something we had to experience.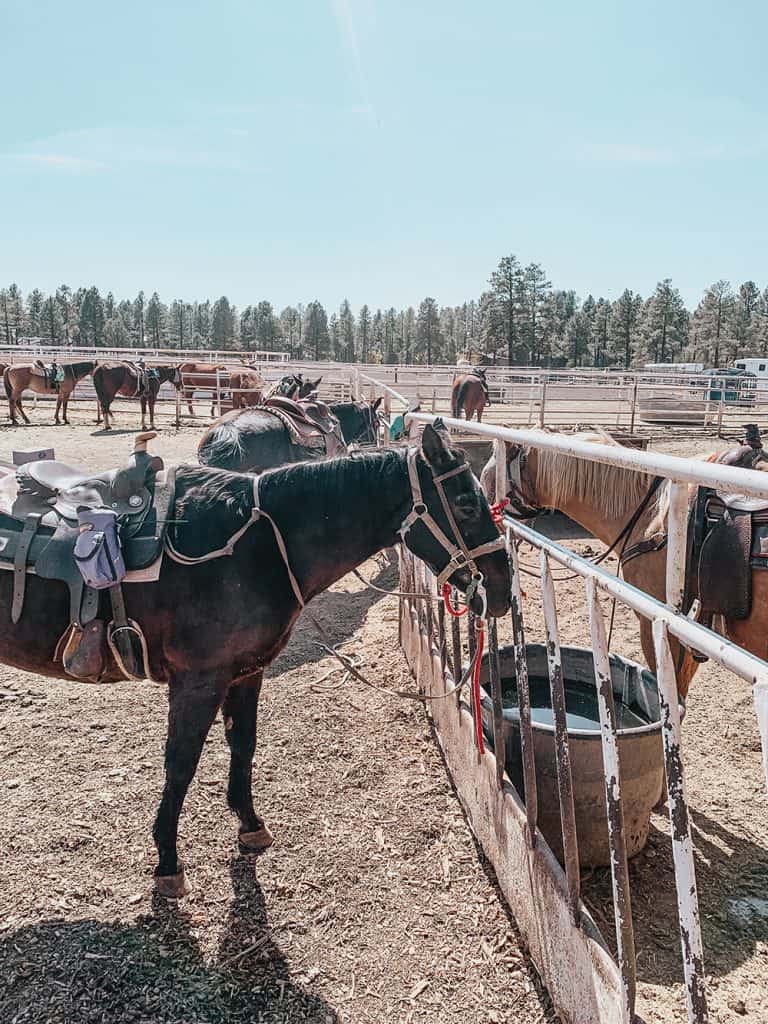 We had a great time riding some gorgeous horses at Porter Mountain Stables. They have several different trail rides available. You can choose an hour, 2 hours, or even half-day rides. Or go for the sunset trail ride to get some really amazing views.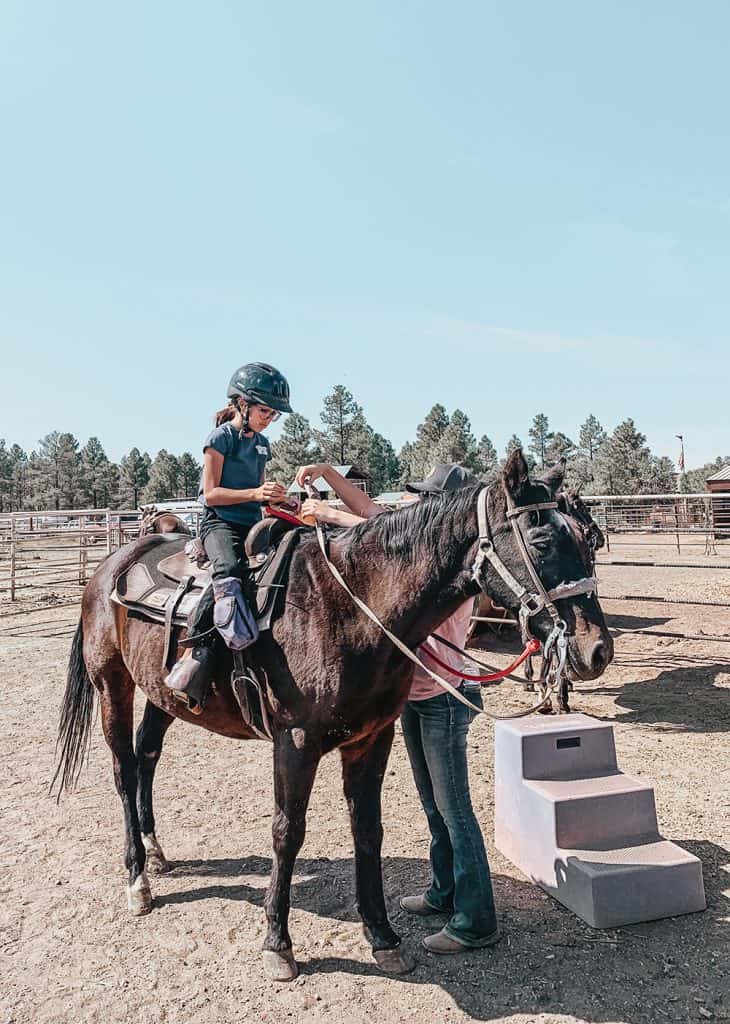 Our guide was perfect for us. We went nice and slow and rode past a lake, some cows, lots of trees, and rivers. It was beautiful and peaceful.
Woods Canyon Lake
Woods Canyon Lake is a place you could actually spend a few days at if you wanted to. We went twice. The first time around sunset to have a little dinner picnic on the beach and let the dogs run around. The sunsets there at night are AMAZING.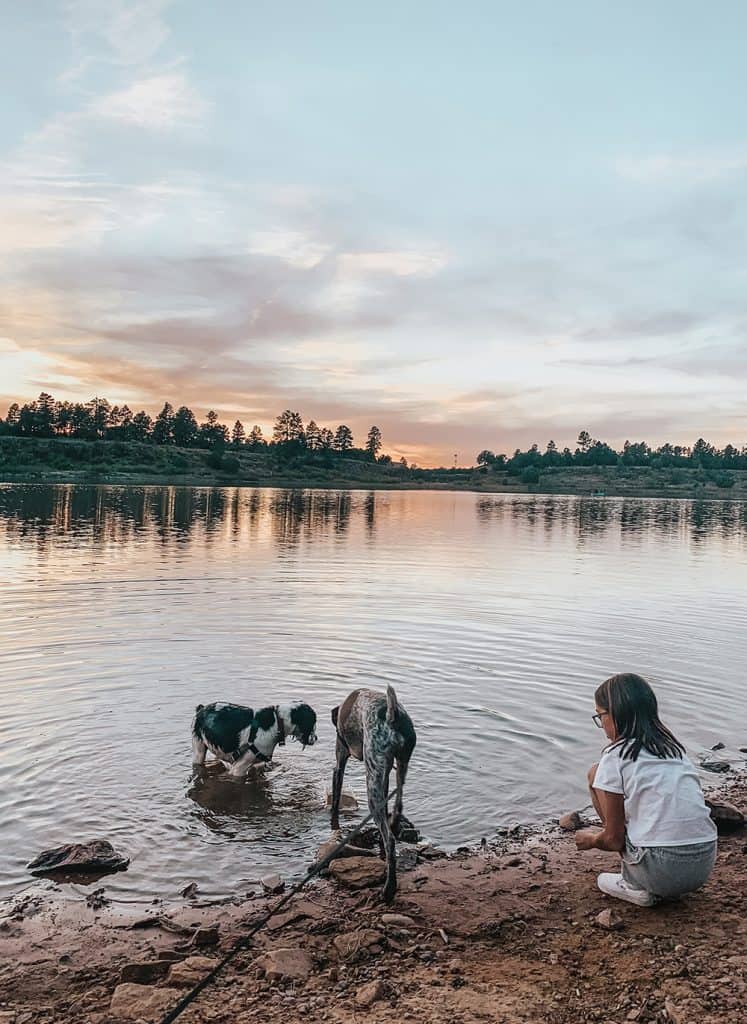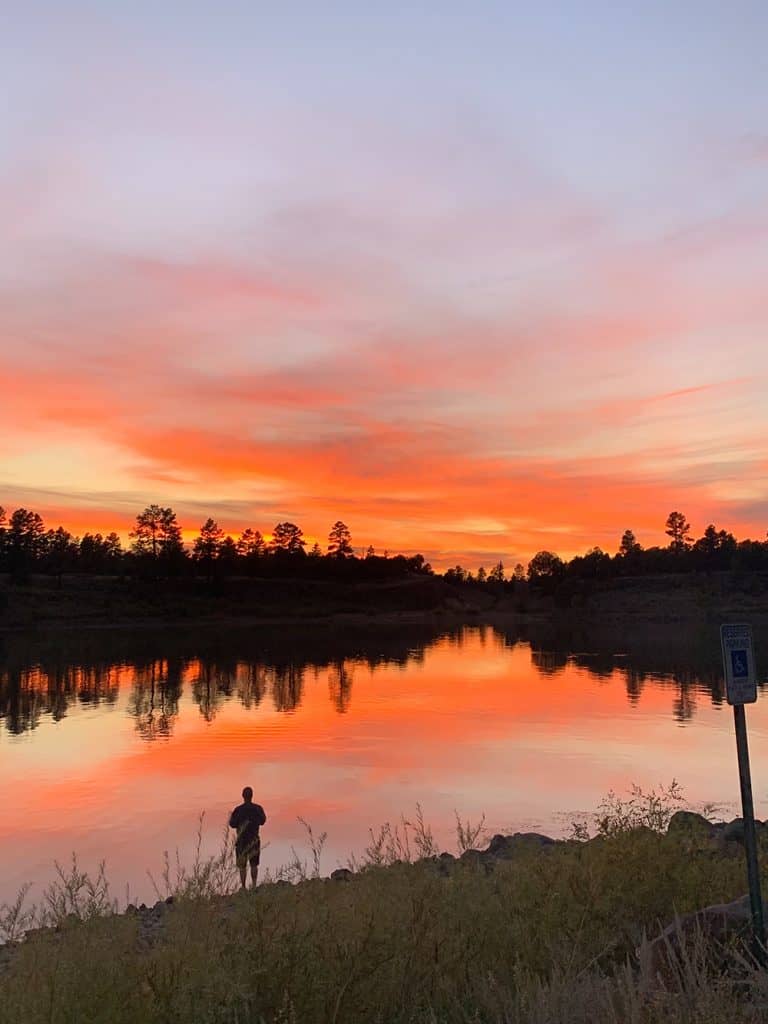 There are tons of things to do at Woods Canyon Lake. We visited in October but it was unseasonably warm at the time. People were swimming, kayaking, paddleboarding, canoeing… you name it.
You can bring your own or rent a kayak/canoe/paddle-board right there at the lake. It is a non-motorized lake, so just keep that in mind when bringing your own boat. But it's great for people looking for a peaceful day kayaking.
We rented a double-person kayak from the boat rental right at the lake. Make sure you check out their website for information. It's normally a first come first serve basis. But in the fall, you have to make reservations 24 hours in advance.
You can find the boat rentals right alongside the main boat dock in the campground area. It's literally just a small unmarked grey shed.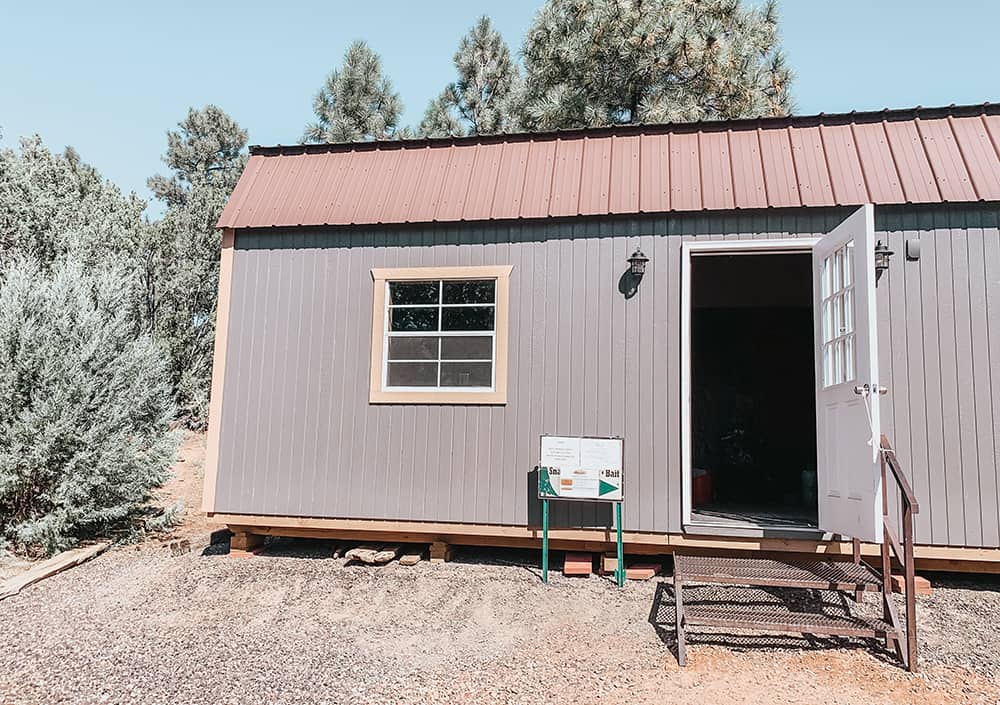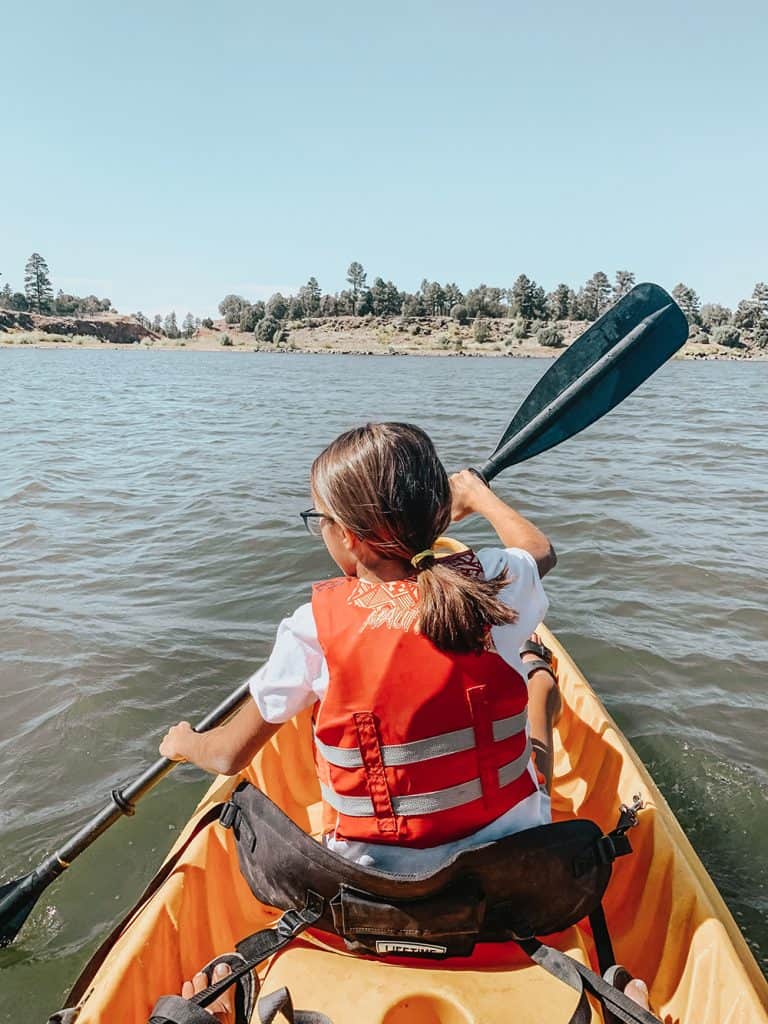 We grabbed some Subway sandwiches on our way to the lake and spent a few relaxing hours kayaking around the gorgeous scenery. It was quiet and calm and we definitely could have stayed an entire day. If I had more time, I would have come back and done some paddleboarding too.
White Mountain Family Fun Park
If you have kids (or are just a kid at heart) then you absolutely need to stop by the White Mountain Family Fun Park.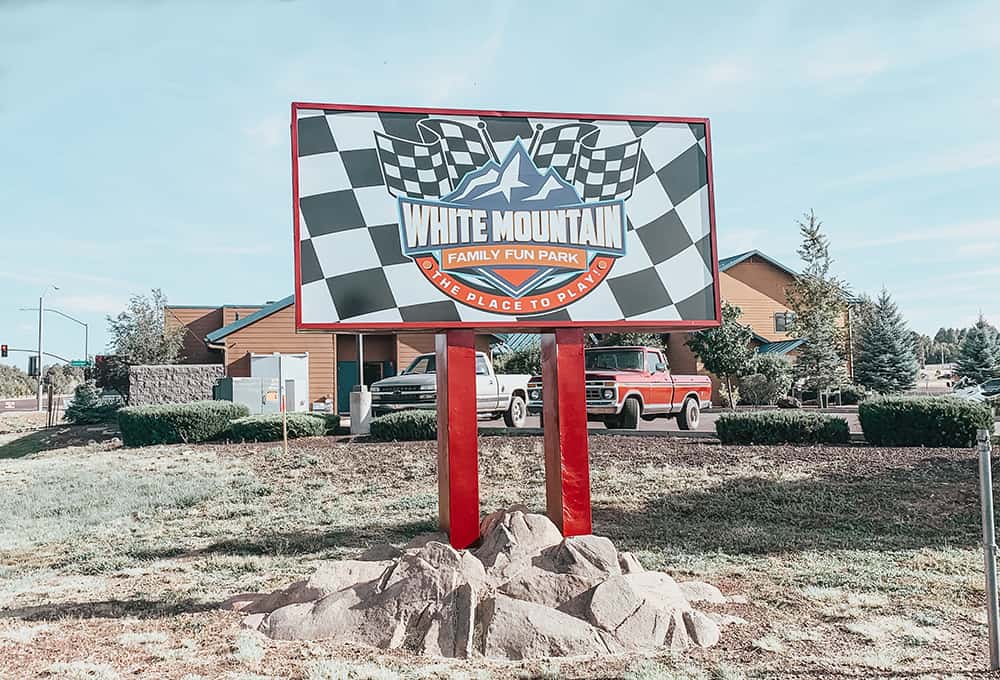 It has go-karts, mini-golf, arcade games, yummy food, and even a laser maze. You can buy unlimited bracelets to be able to experience as much as you can in an hour or two.
I highly recommend getting there right when they open. We were able to go on several go-kart rides in a row. But after an hour or two, the lines started to build up and everything had a long wait to it.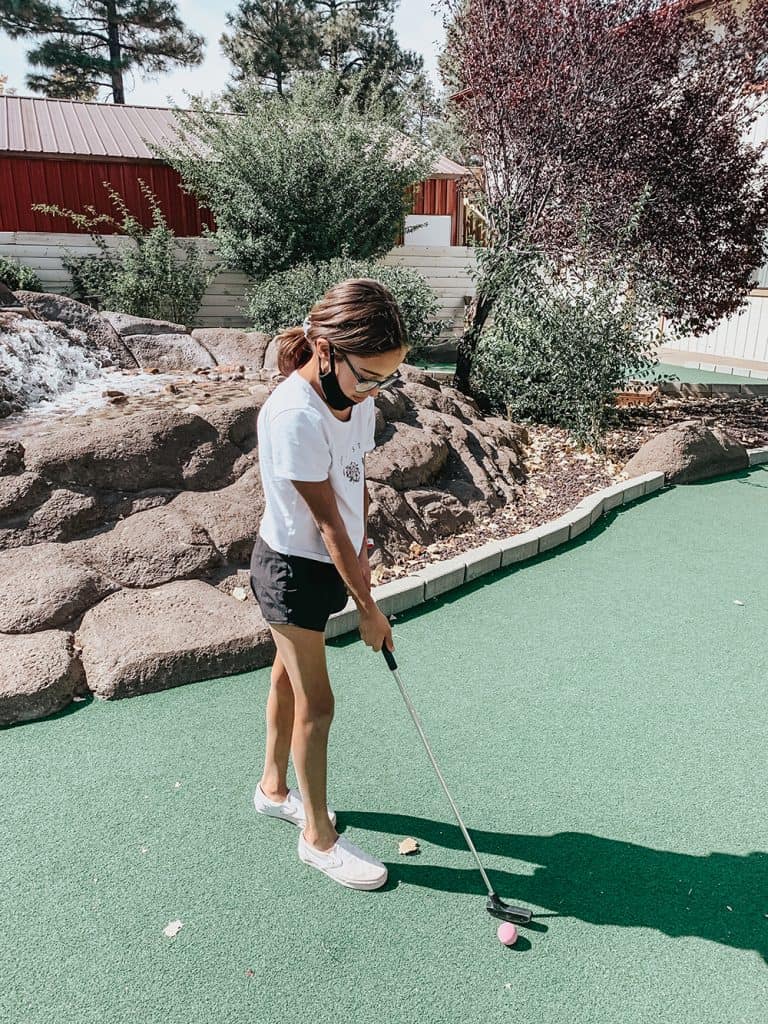 They don't open until late morning so it was a great day to sleep in late, have a big breakfast at a local cafe, and then head over at 11 am when they opened. Spend a few hours running around playing games and it'll tire your kids out (and probably you too!).
Where To Eat In Pinetop-Lakeside, Arizona
Even though we had a full kitchen in our Airbnb, we still set out to experience as many eateries in Pinetop as we could. We not only love food, but love to experience new and unique places when we travel.
And how else am I going to tell you the best places to go if I don't test them all out!?!?
So here are all the places we ate at and LOVED and highly recommend you check out when you visit Pinetop-Lakeside, Arizona…
The Pasta House
This was a pretty newer restaurant when we visited and it did not disappoint! We loved it so much, we ate dinner there twice during our week stay in Pinetop.
They have the most amazing warm, garlic, buttered bread they serve to the table. And every Italian dish we tried was just perfect. The fettuccini Alfredo was some of the best I've ever had before. And the Mannicotti… ugh I'm getting hungry just thinking about it all again.
Basically, we HAVE To go try out the Pasta House.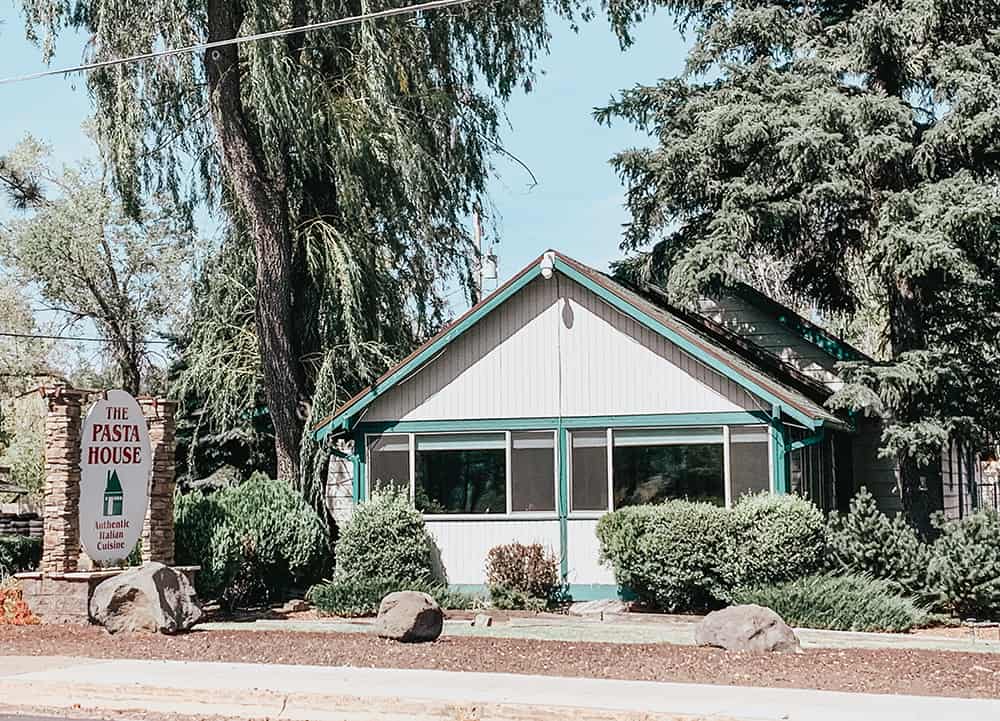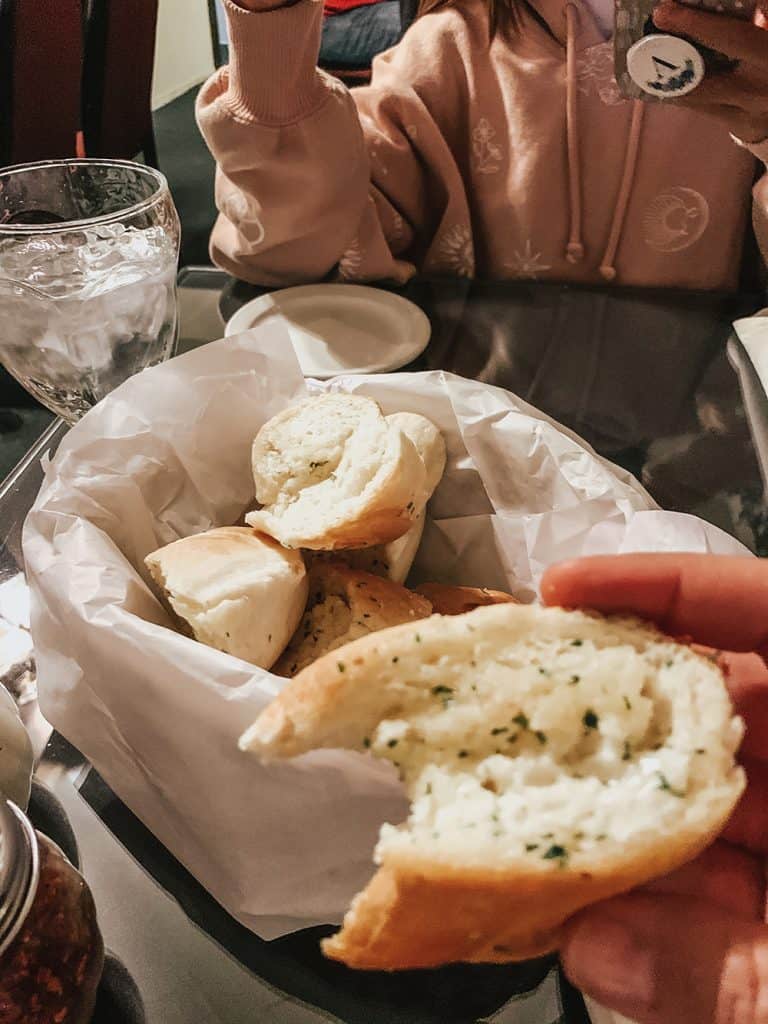 The Den
Another great place to eat is The Den. The Den has great (although basic) food. Think Burgers and beer type menu. But the atmosphere is what you will stay for.
They have a huge outdoor area with a stage for a band (they have live music on the weekends), and several games you can play. Not to mention lots and lots of TV's so you can watch a game while you eat.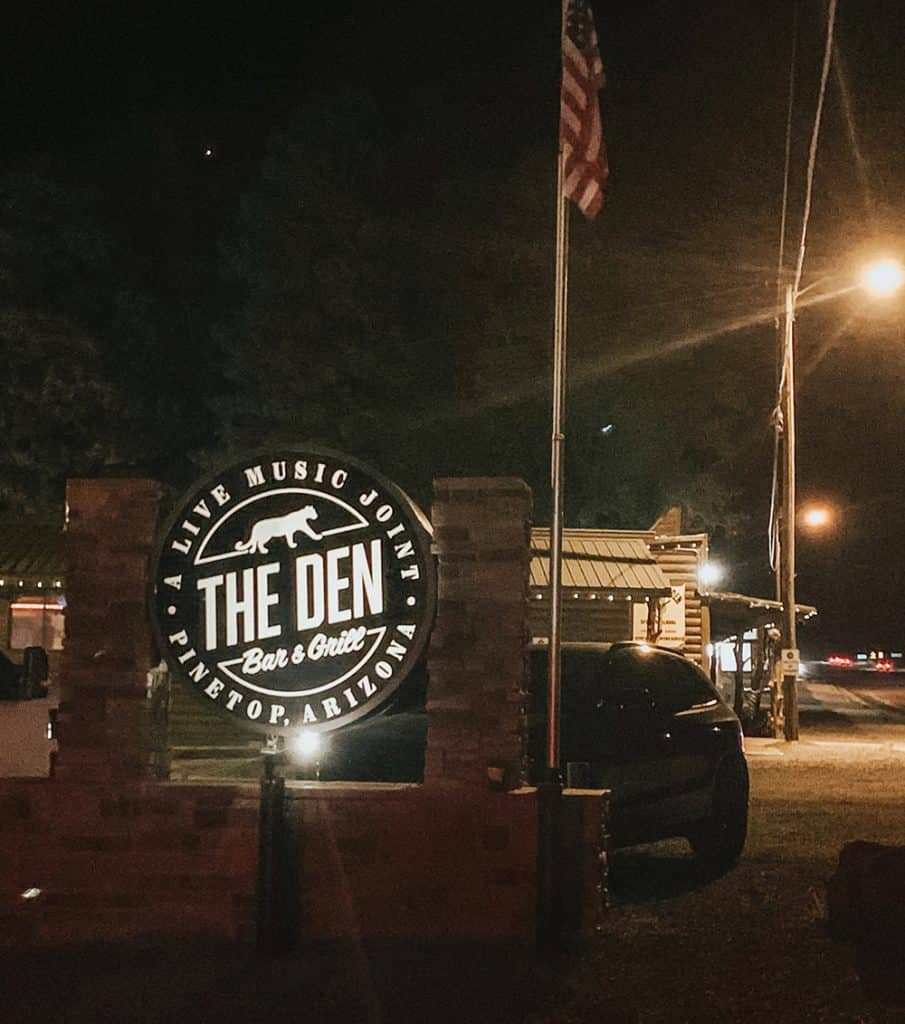 Long Wong's Two Hippies
Yes, you heard me right. That is the actual name of the restaurant. Don't let that scare you away. This place also ranked as one of our absolute favorite places to dine in Pinetop-Lakeside.
First off, it is SUPER dog friendly. You can bring your pups anywhere and they not only bring a bowl of water for them, but they also give them a whole burger patty as a dog treat too. Our dogs were in heaven.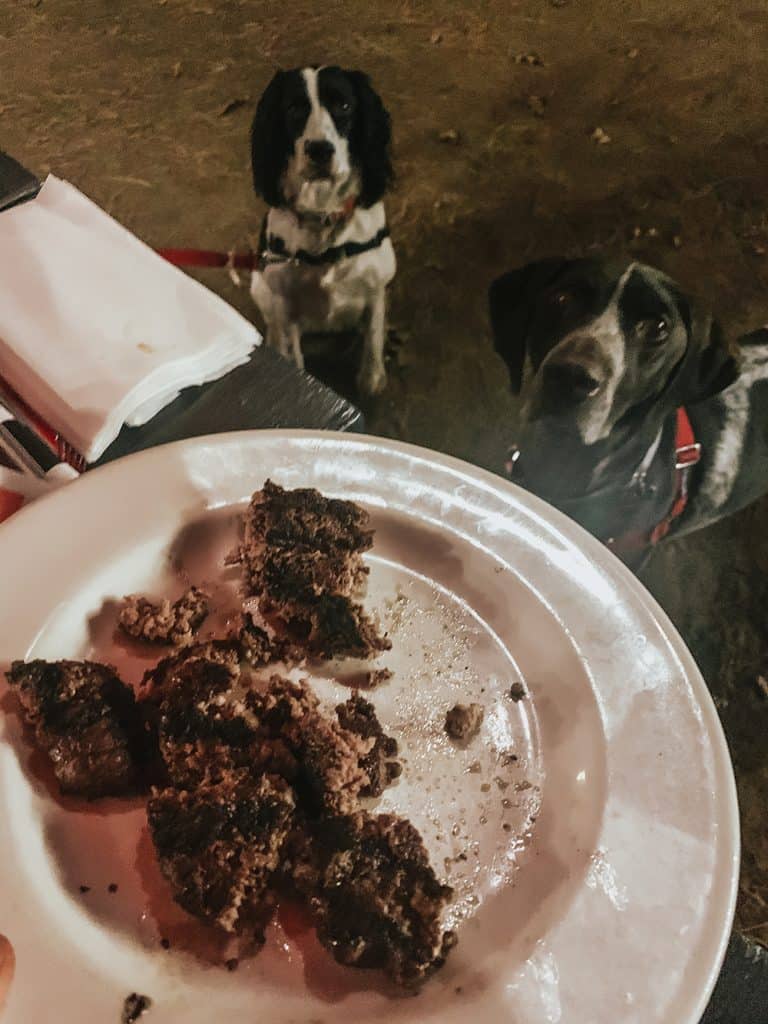 But besides being dog-friendly, it's also a super fun place to eat. The entire back patio is open and you can play corn hole or listen to live music on their small outdoor stage.
The food was really good too. The fish tacos were phenomenal. The entire place had a fun, funky vibe to it. It's great for kids, adults, and pups. A place you definitely need to check out.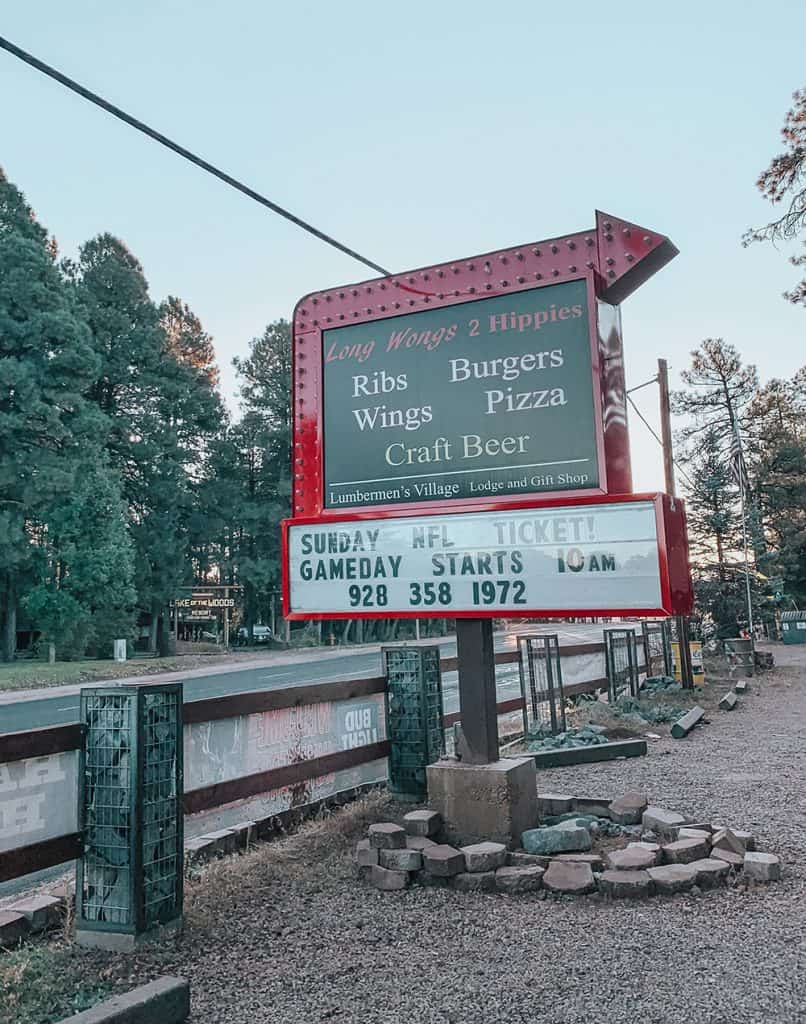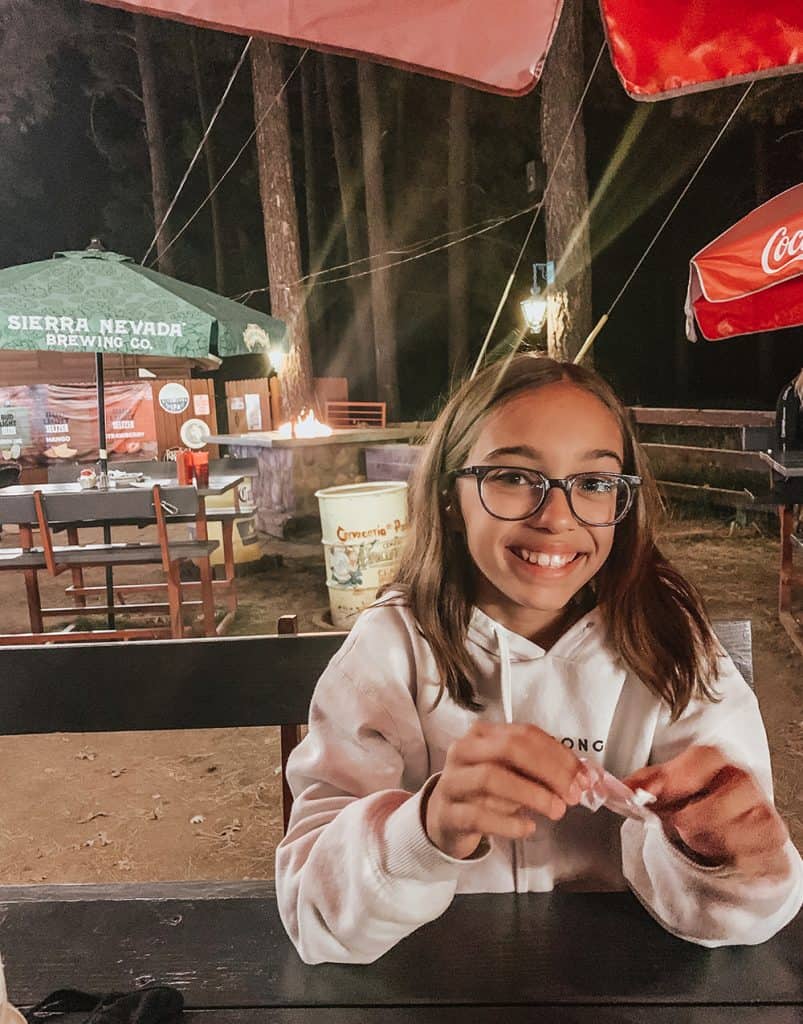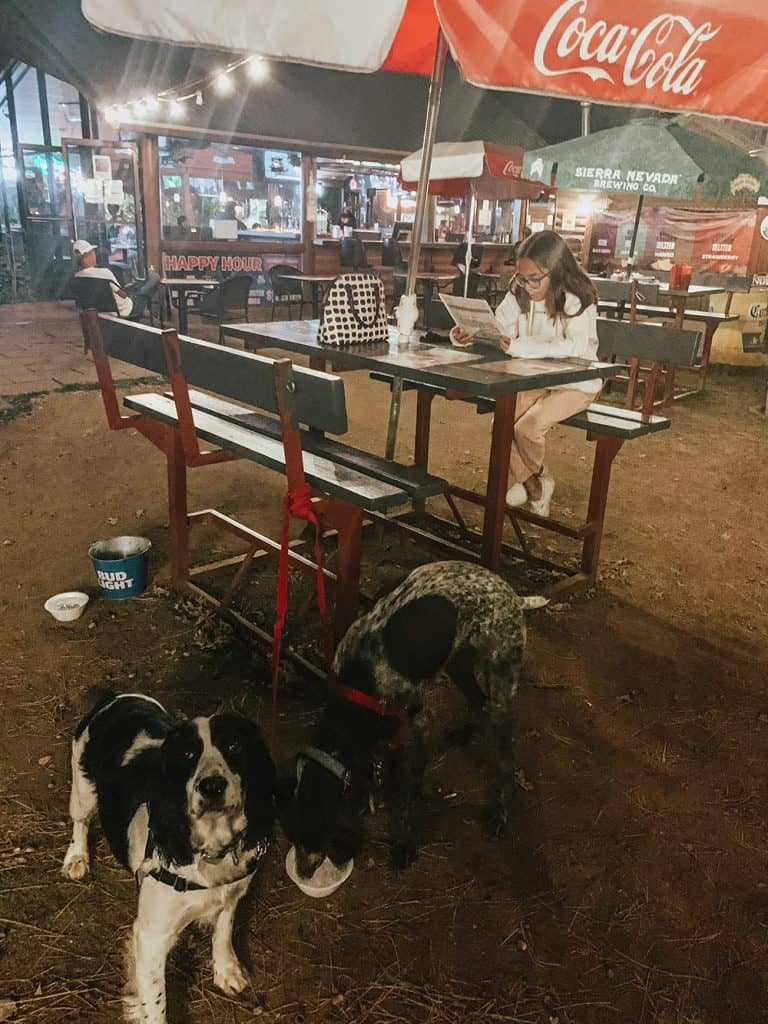 Bertie's Cafe
Another Great mention is Bertie's Cafe. This is closer to the Show Low area but I wanted to throw this in here because it's definitely worth the mention.
Berties is actually located very close to the Deuces Dog Bark Park, so it was a great place to stop and grab some breakfast before letting the pups run around in the morning.
Bertie's has an assortment of breakfast pastries you can try but they are famous for their donuts. The donuts are HUGE and you get to create your own. You can pick the frosting and whatever topping you want. And the selection is amazing. I got a chocolate glazed donut with fruity pebbles and sprinkles. My daughter got a strawberry glazed with fruit loops and gummy bears.
If you have kids, they will love you for taking them here!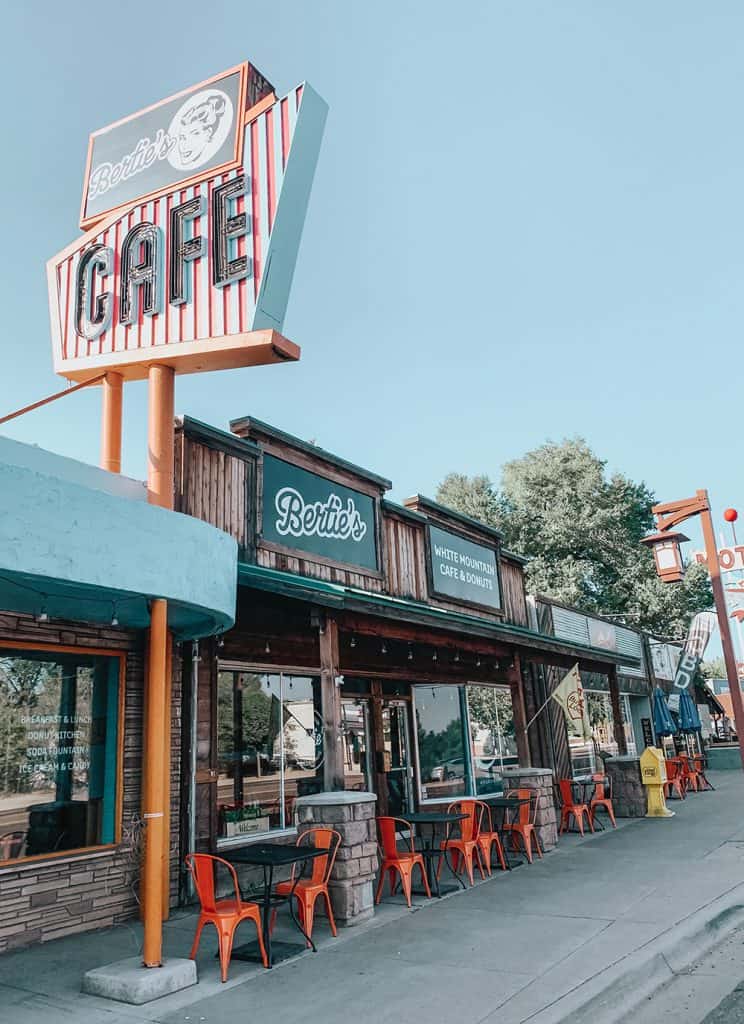 The Picnic Basket
If you are looking for a good, hearty breakfast, then pop over to the Picnic Basket. They serve lunch too but the breakfasts are good enough to have all day long!
They have tons of options and everything was super delicious. Even my daughter cleared her plate which can be rare most days.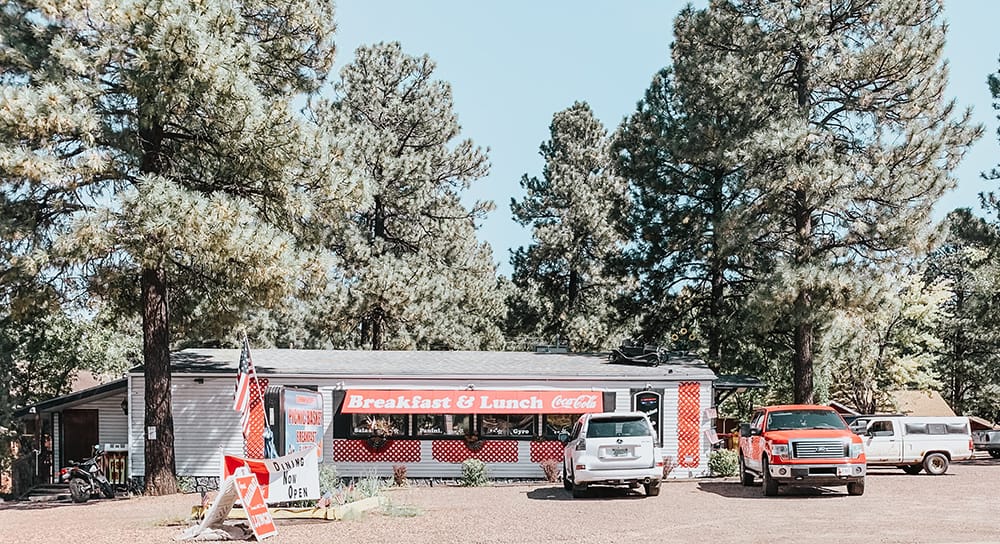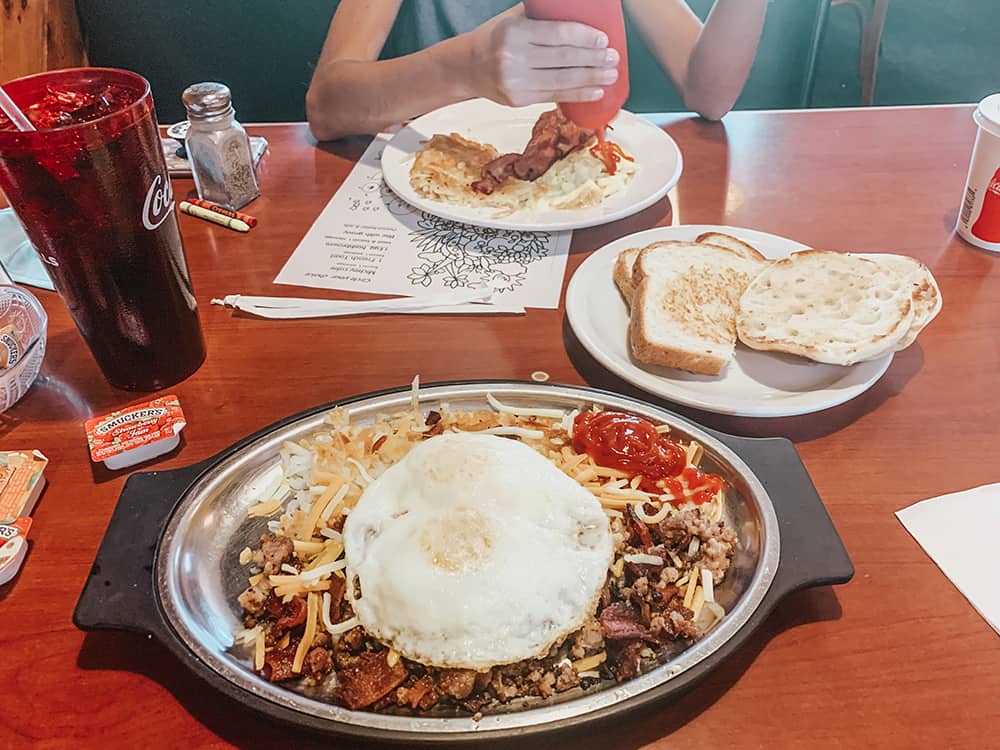 The Hungry Buffalo
I'm sad to say we did not get a chance to eat here but I wanted to mention them anyway. I heard tons of great things about this restaurant and it was definitely on our list of places to try, we just ran out of days (you can only eat so much in a week!).
But driving by and looking at the menu, it definitely looks like a place you should check out. They also have a dog-friendly outdoor patio with live music on the weekends. If you do eat here, drop a comment below and let me know how it was!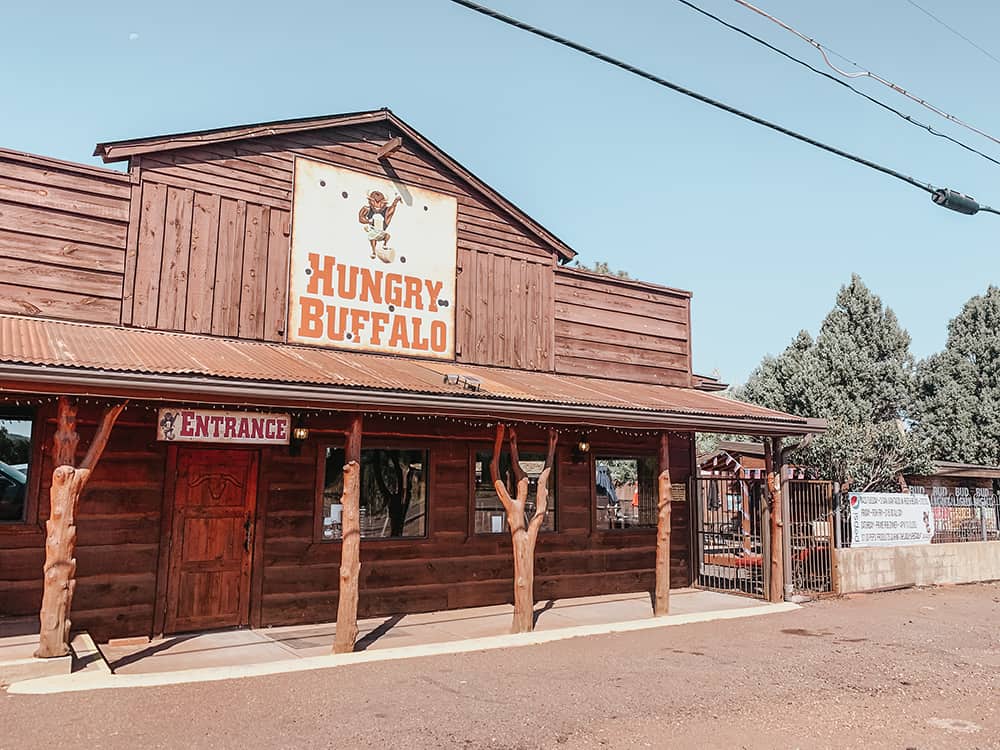 Mountain Dream Creamery
And last but not least, every vacation needs a good place to get ice cream! This place got our vote for the yummiest because you could also add a topping or mix flavors. And it's right off the main road and easy to get to.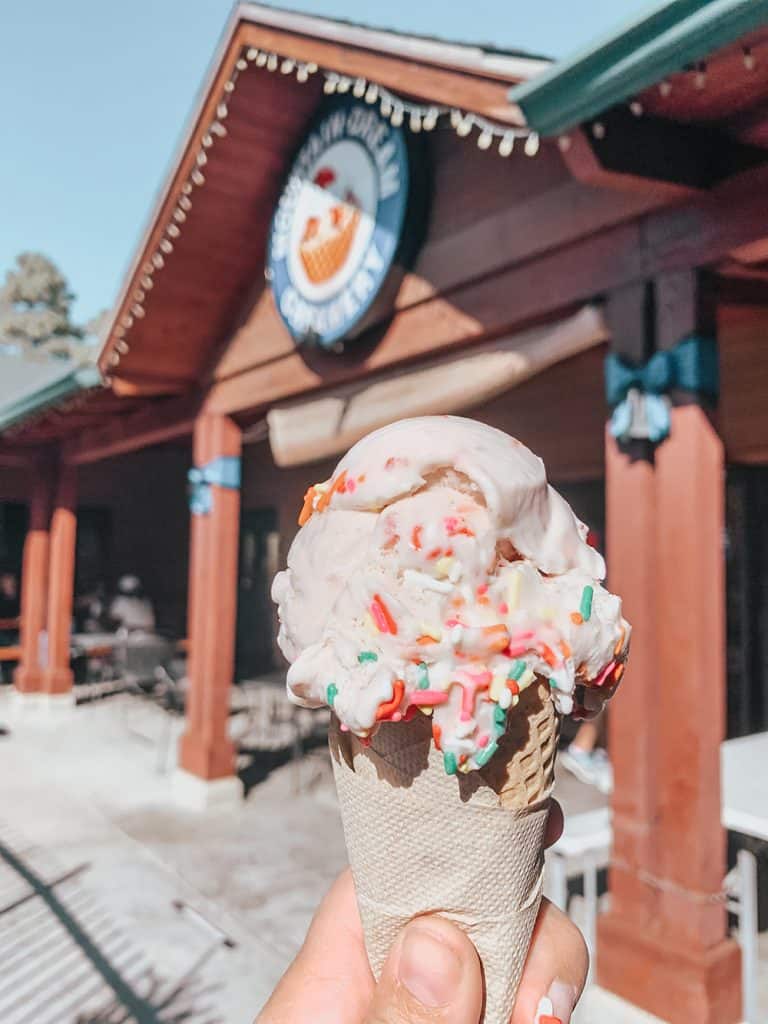 Visiting Pinetop-Lakeside in Arizona
Whether you head up for just a weekend or stay for a whole week, there is plenty to do in Pinetop to keep you busy.
Not to mention the ski resort and sledding they have in the winter!
If you think I missed anything worth mentioning, please leave it in the comments below. We visit Pinetop often and love to check out new places!
In the meantime, enjoy your trip to Pinetop!
You Might Also Be Interested In:


Pin for later!