Enjoy a Stay at the Scottsdale Resort at McCormick Ranch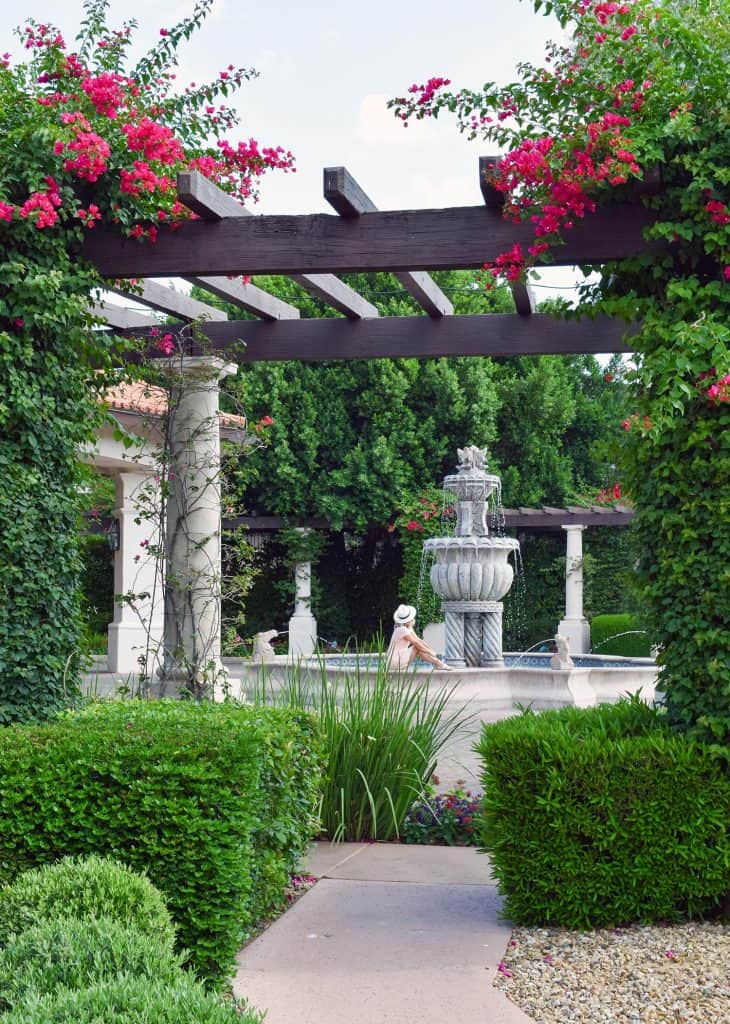 Where to Stay while Visiting Scottsdale, Arizona
Looking for a place to stay while visiting Scottsdale Arizona? Look no further than the Scottsdale Resort at McCormick Ranch. A historic, intimate, family-friendly resort in the heart of Scottsdale.
While most people would never consider visiting the desert in the middle of the summer, locals will tell you how much they love this time of year. When the weather gets hot, you head to the nearest beach or pool and relax with a drink in your hand.
Fortunately for many, Scottsdale is home to some of the best resorts in the Southwest. From large and luxurious to historic and small, there is a resort in Scottsdale that will please anyone.
* This post may contain affiliate links, you can view my disclosure policy here.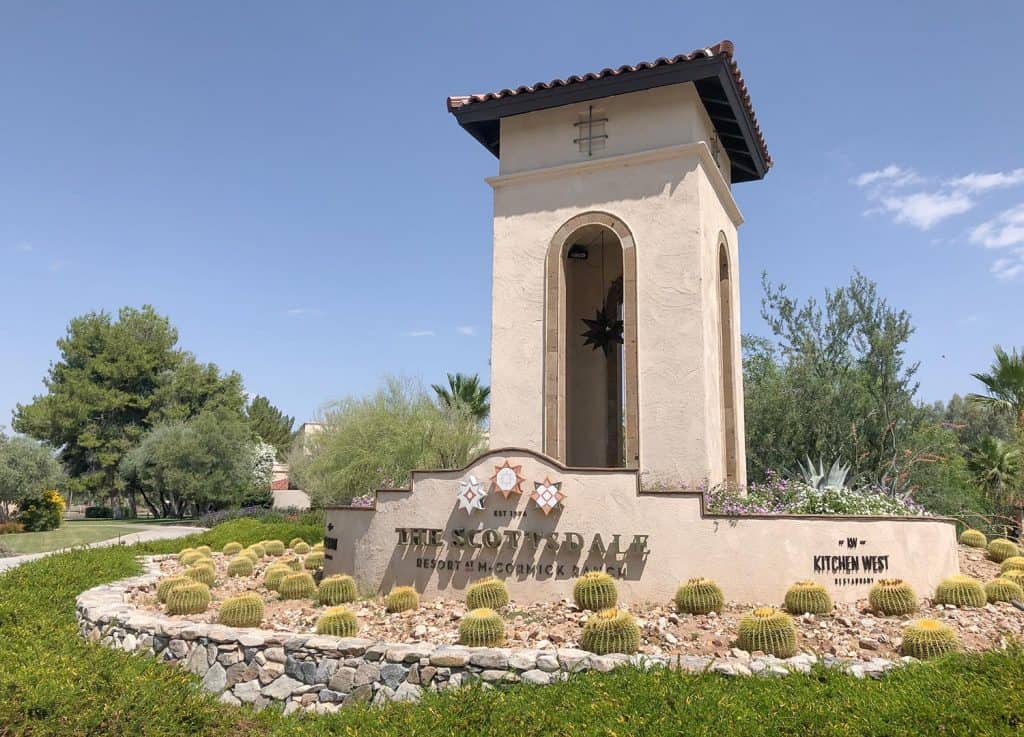 Family Friendly Staycation
Our family is lucky enough to live a short distance from Scottsdale, so we try to enjoy a family staycation as often as we can. And since most of the resorts around Arizona offer special rates in the summer, it's easy and affordable.
You can read more about how we stopped having birthday parties for our kids and give them weekend staycations instead by going HERE.
If you're traveling from out of state, The Scottsdale Resort at McCormick Ranch is a great choice to experience what the Southwest has to offer. With plenty of tall palm trees, cacti, and mountains surrounding you, you'll never get tired of the views.
Not to mention, Old Town Scottsdale is just a few short miles away. So if you're looking for the best restaurants and shopping Scottsdale has to offer, this is the place to go.
Download my FREE Printable Packing Guide for your next trip!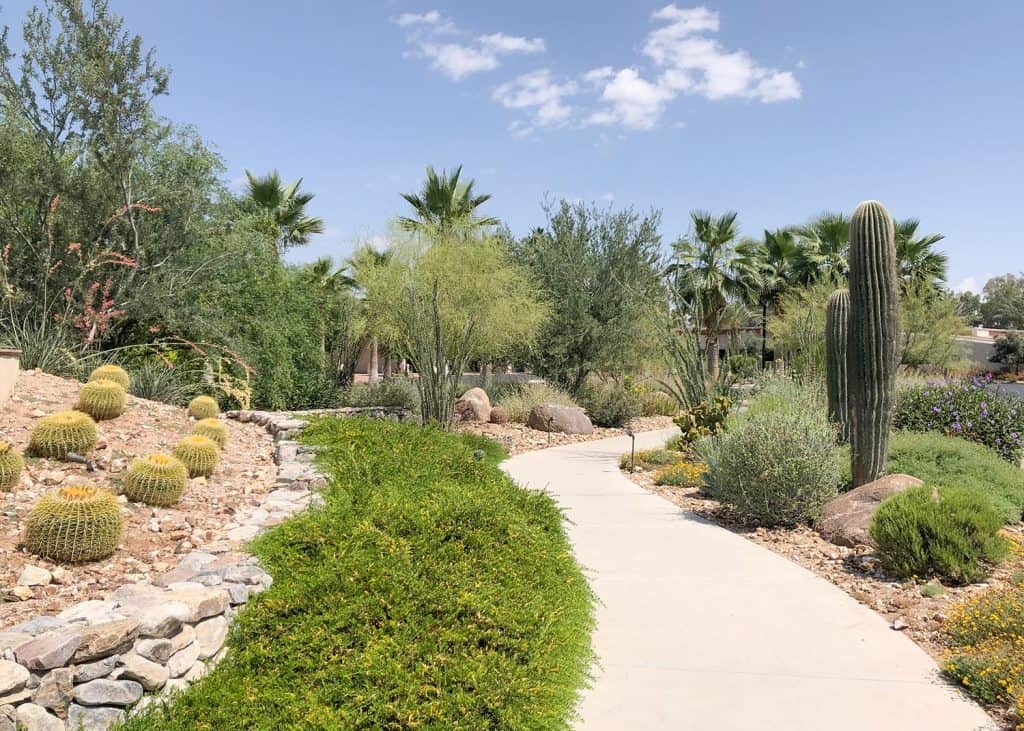 Walking Around The Scottsdale Resort at McCormick Ranch
From the second we pulled into the resort, we were blown away. It's almost like you forget you are in the desert with all the flowers and trees and lush landscaping. If you are an Instagram lover, you will definitely find a lot of material here to work with!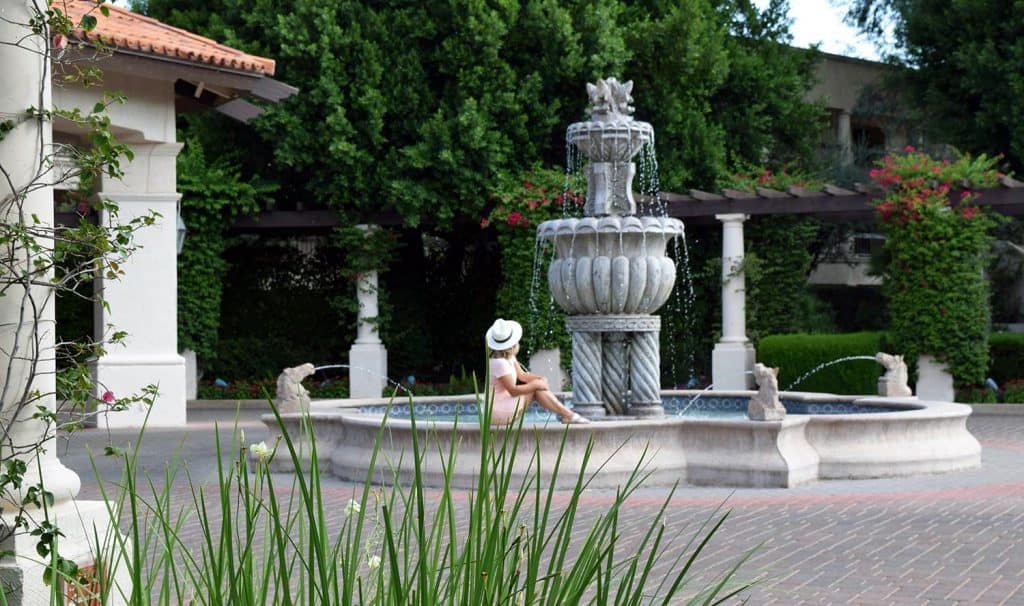 The front entrance greets you with a giant fountain and a long walkway with rustic benches. If you have a chance, take a few minutes to walk around the resort. One side features a giant fireplace with couches and chairs to relax in.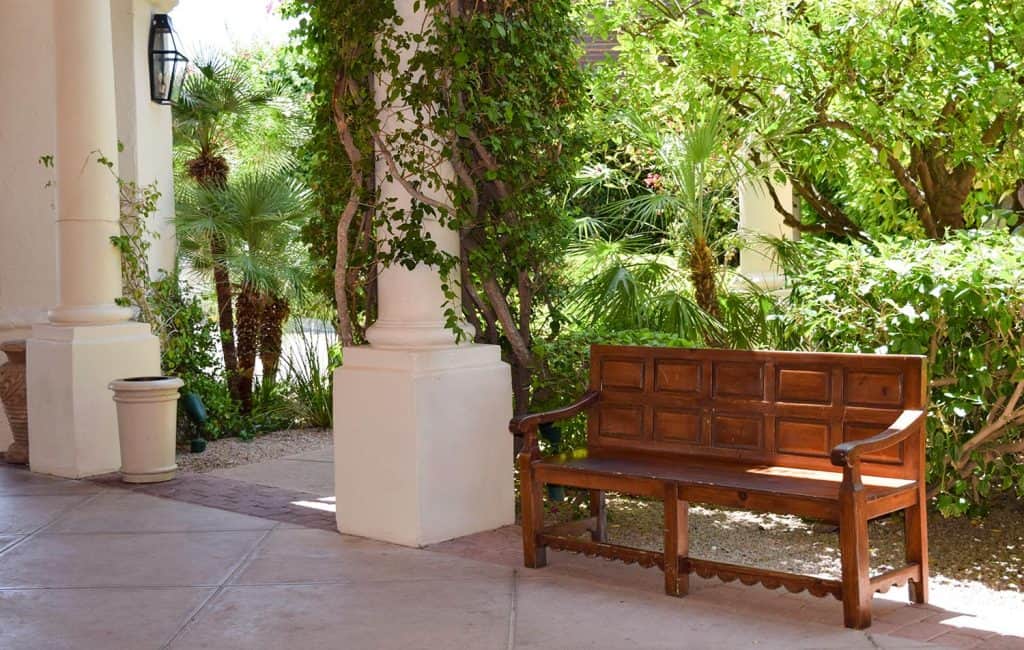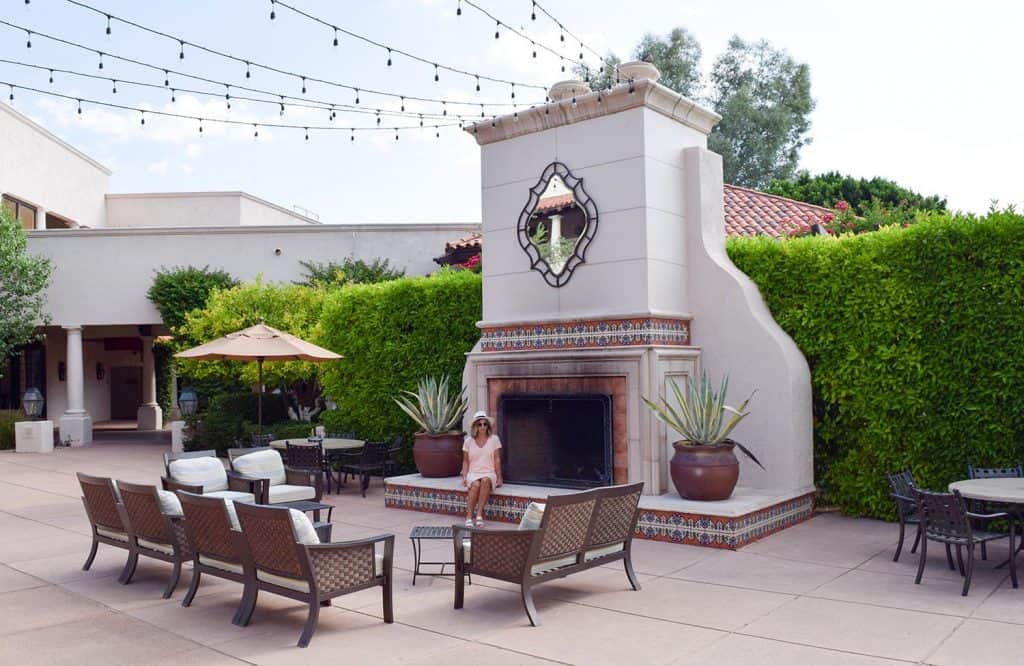 Right next to that is a giant manicured lawn meant to hold special events. It made me want to plan something just so I could have it held there!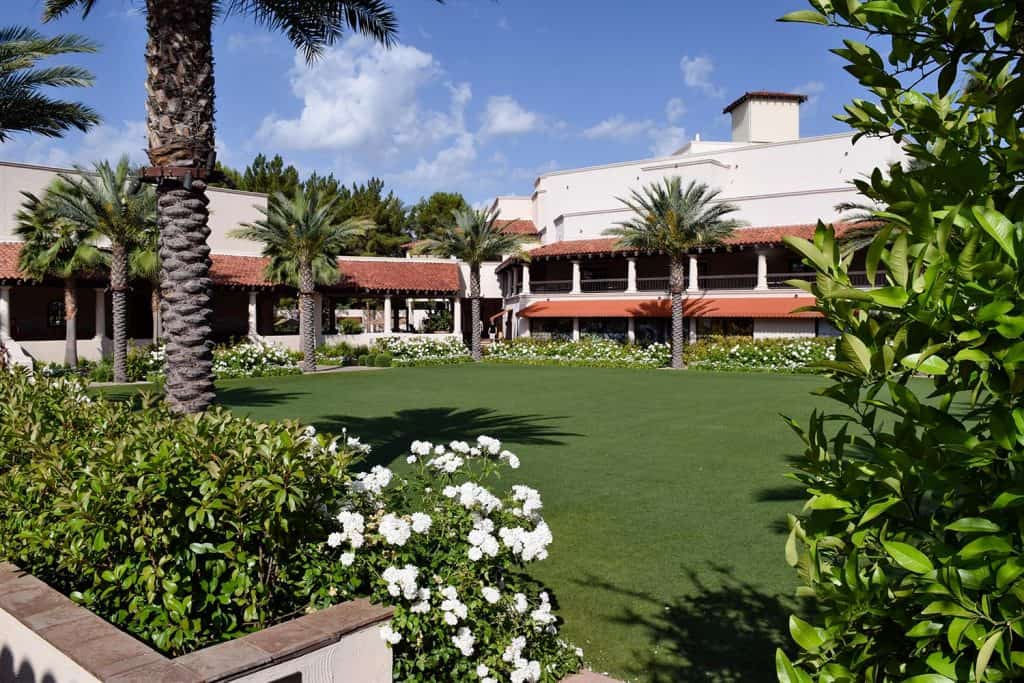 The Pool Area
Even though we couldn't check into our room until 4 pm, the Scottsdale McCormick lets you come as early as you want to start using the pool area. So we arrived right before noon to enjoy lunch and start swimming.
TIP: You can pay a day rate to use the pool and eat at the Bar and Grill without having to be a guest at the resort.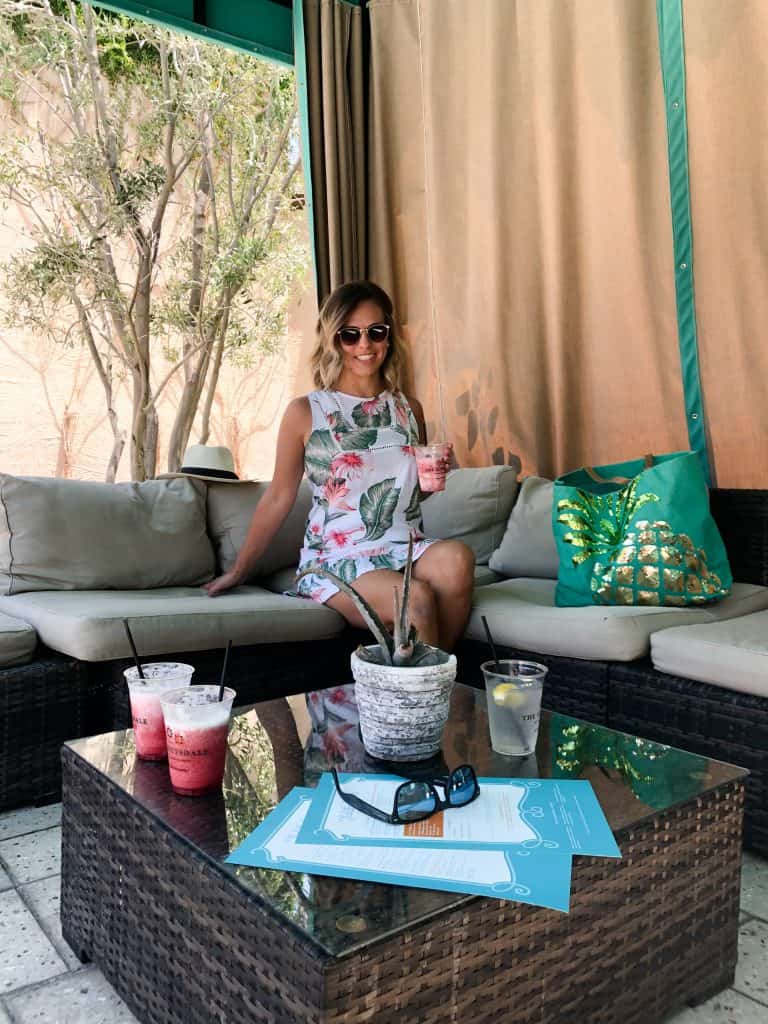 We were also fortunate enough to grab one of the 8 private cabanas that line the pool. The cabanas are an excellent choice for families because they give you a place to leave your belongings and provide some much-needed shade if anyone needs a few minutes of rest.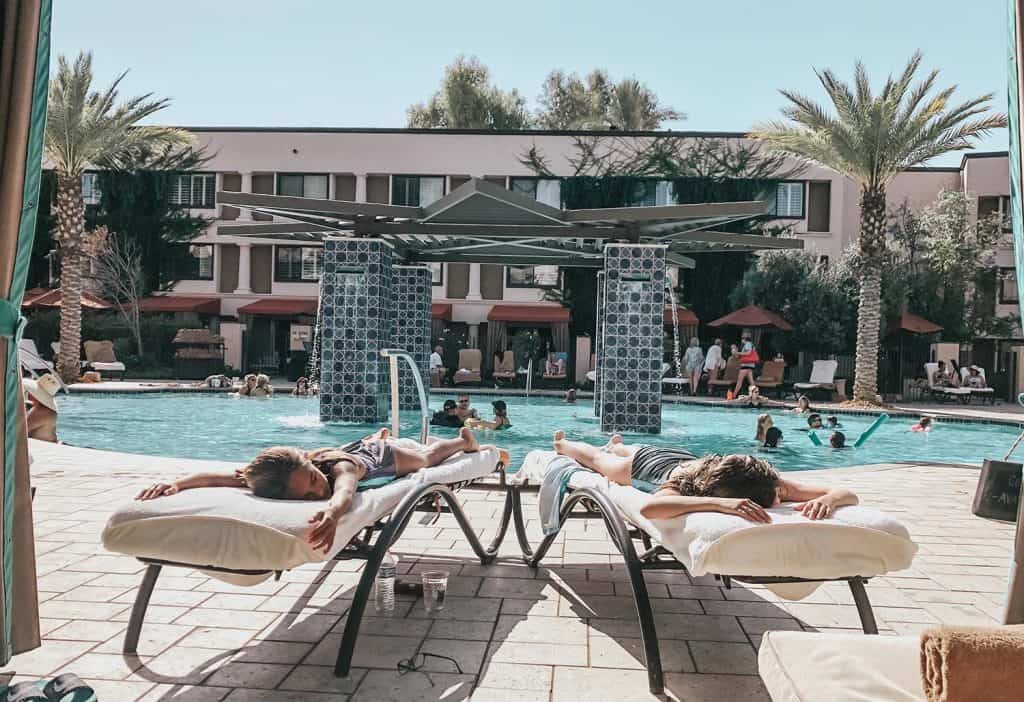 Each cabana comes with a couch, small table, 2 lounge chairs, mini-fridge filled with bottled water, a flat-screen TV, and a fruit platter. You also get your own server if you want to order any drinks or food from the bar and grill.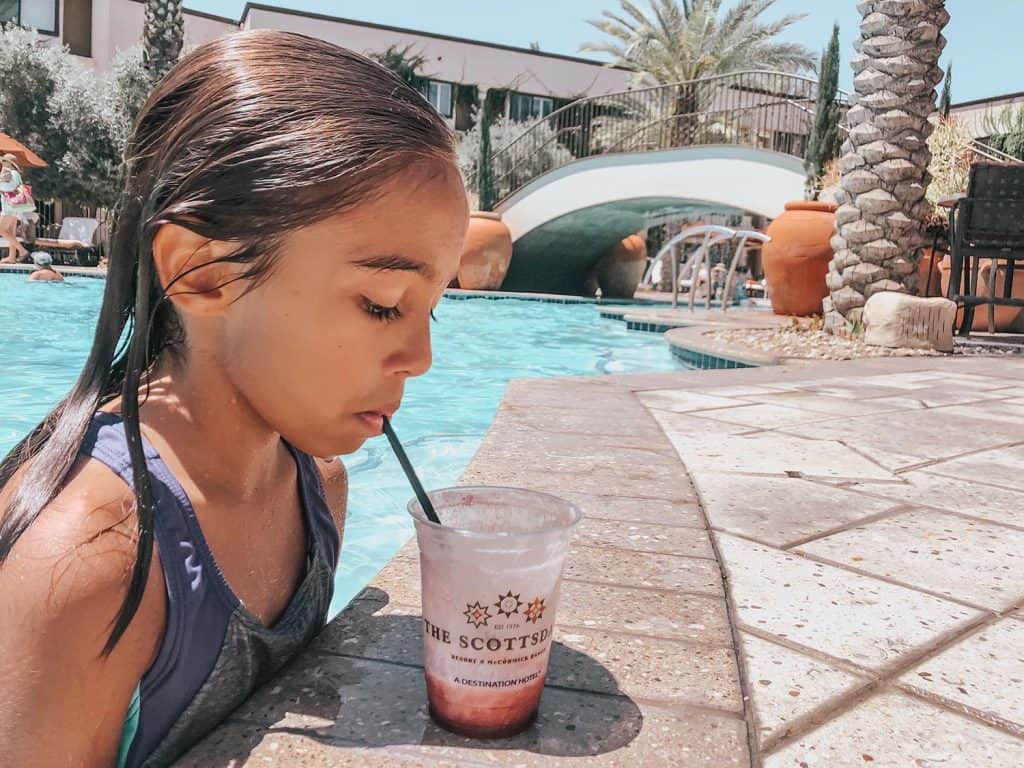 Speaking of food, the Twisted Vine Bar and Grill is located poolside and provide you with lots of options for lunch or snacks. We enjoyed tacos, burgers, and hot dogs for the kids.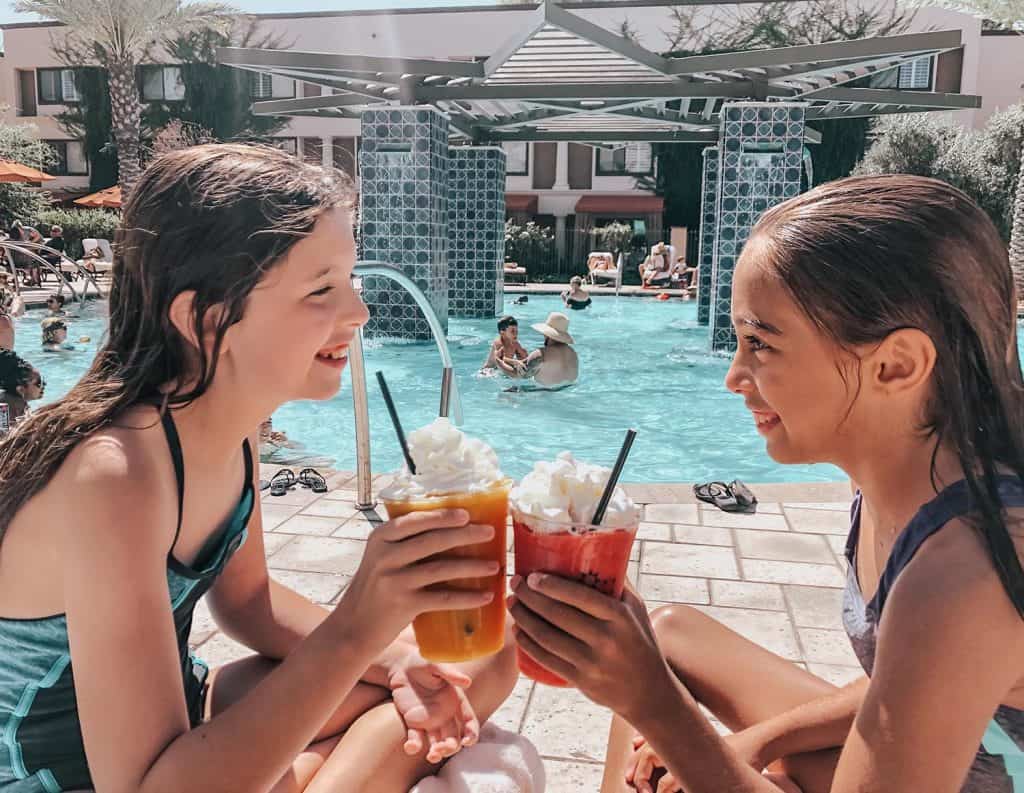 The kids loved their smoothies with whipped cream and we tested out some of their adult drinks (gotta make sure we find the best one!). My second favorite was the Lava drink. It's basically a combination of a pina colada and a strawberry daiquiri. Absolutely delicious!
But the BEST drink is their signature McCormick Mojito. Once we gave that baby a try, there was nothing else we wanted. We ordered a pitched and enjoyed that the rest of the afternoon!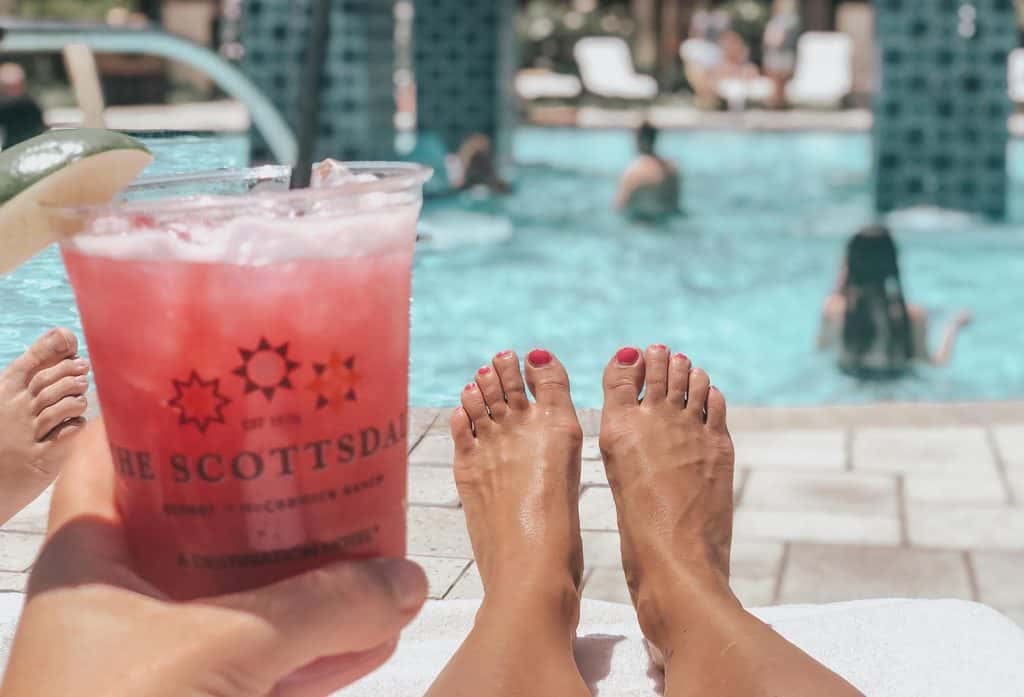 The pool area isn't too large, it's actually much smaller than some of the other larger resorts in Arizona. But it is split into two sections, one is like a walk in area and the other side was deeper for older swimmers. But overall, it was plenty of room for our kids.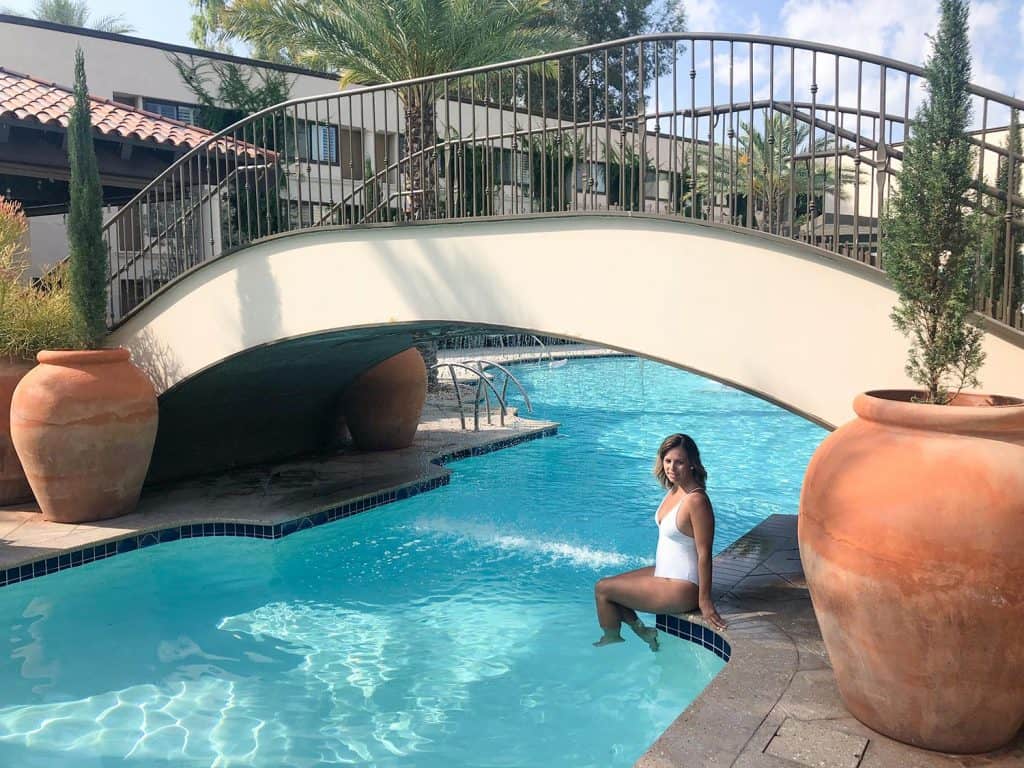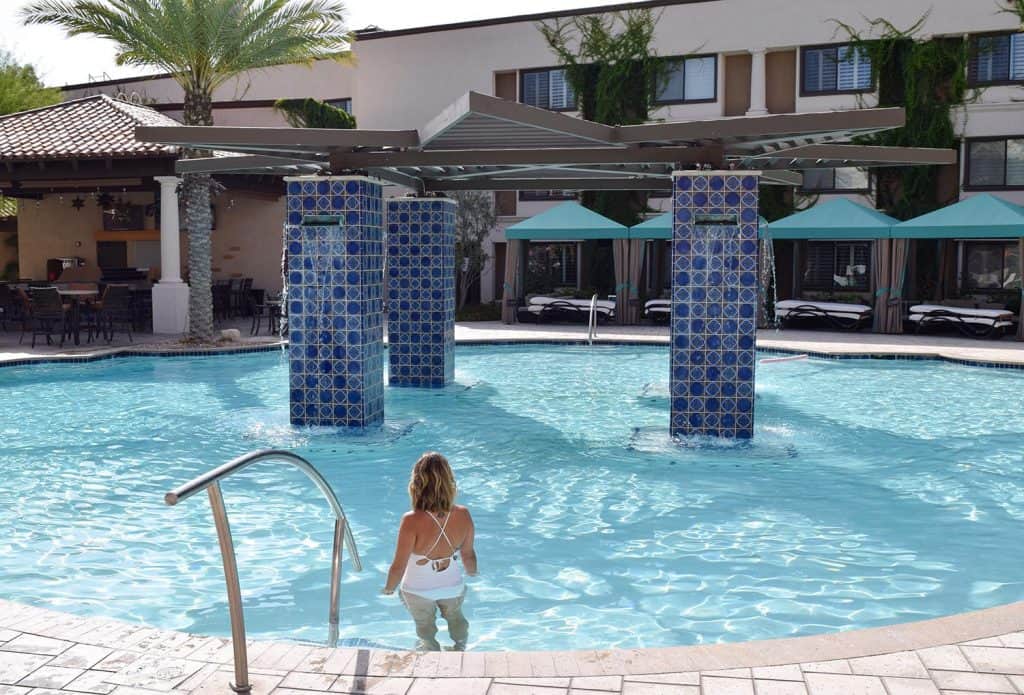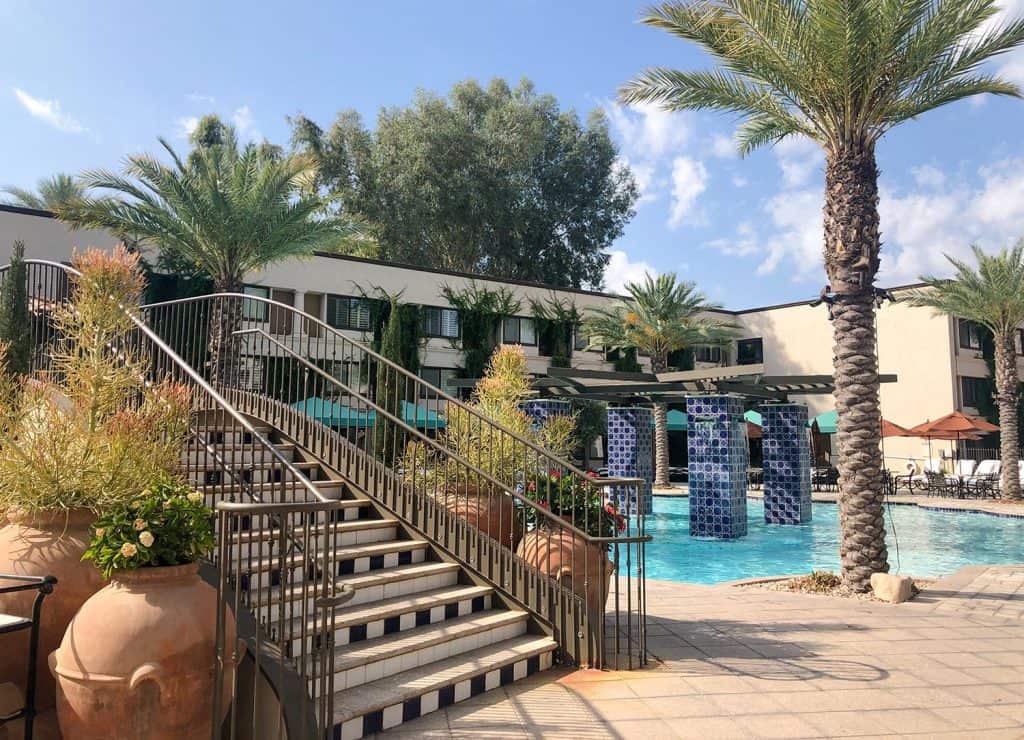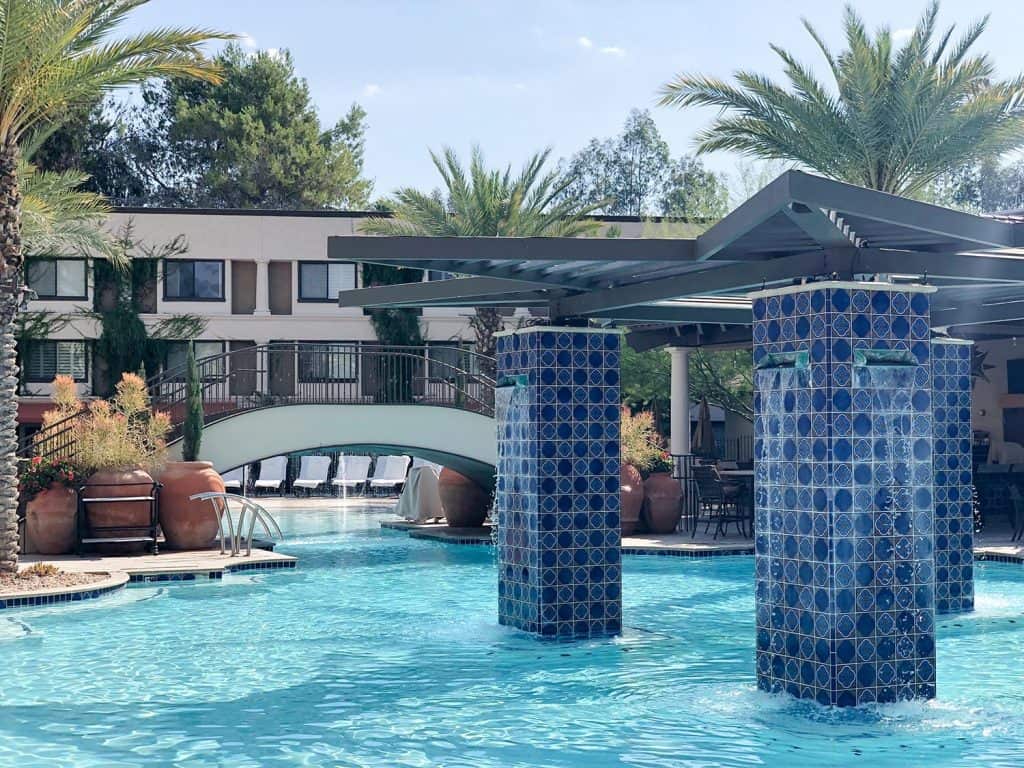 Dining at the Scottsdale McCormick Resort
The Twisted Vine Bar and Grill is great for your afternoon lunch and snacks, but when you are ready for dinner, you NEED to head over to Kitchen West. This modern open-kitchen restaurant had a great selection of dinner entrees.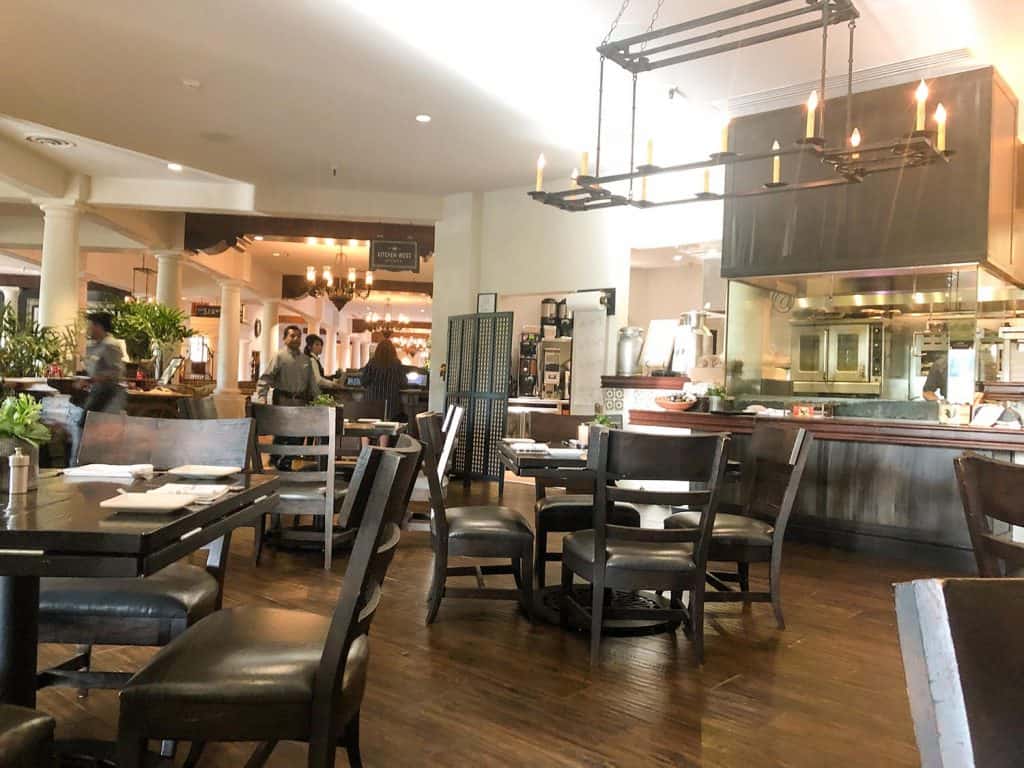 They start you off with complimentary flatbread and then we also ordered their cheese curds as an appetizer. Mostly because I can never say no to cheese curds!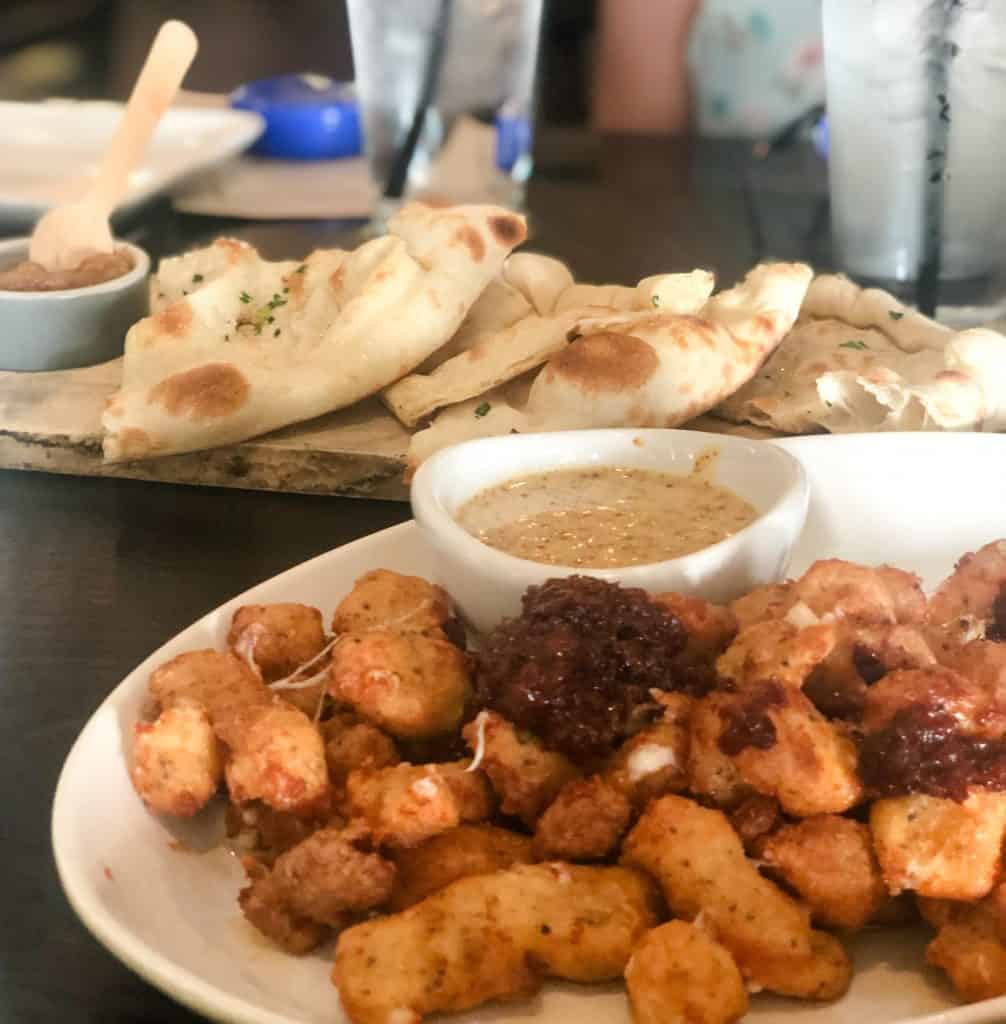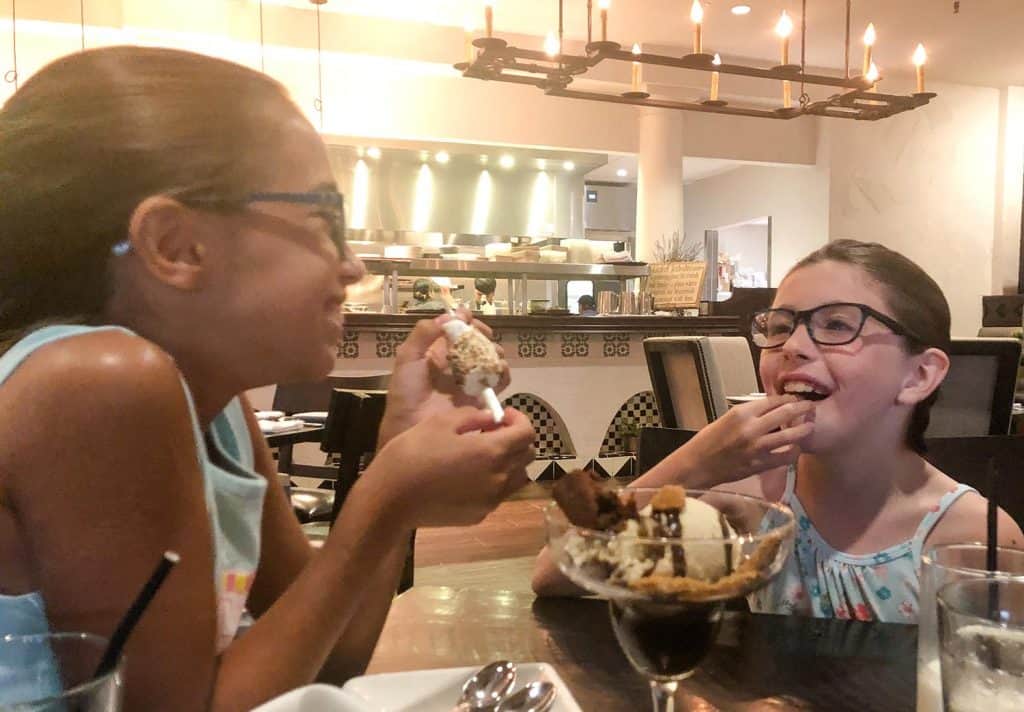 The rest of the dinner was amazing and we topped it off with this S'mores dessert the kids went nuts over. We enjoyed the food so much, we went back there in the morning to have breakfast too.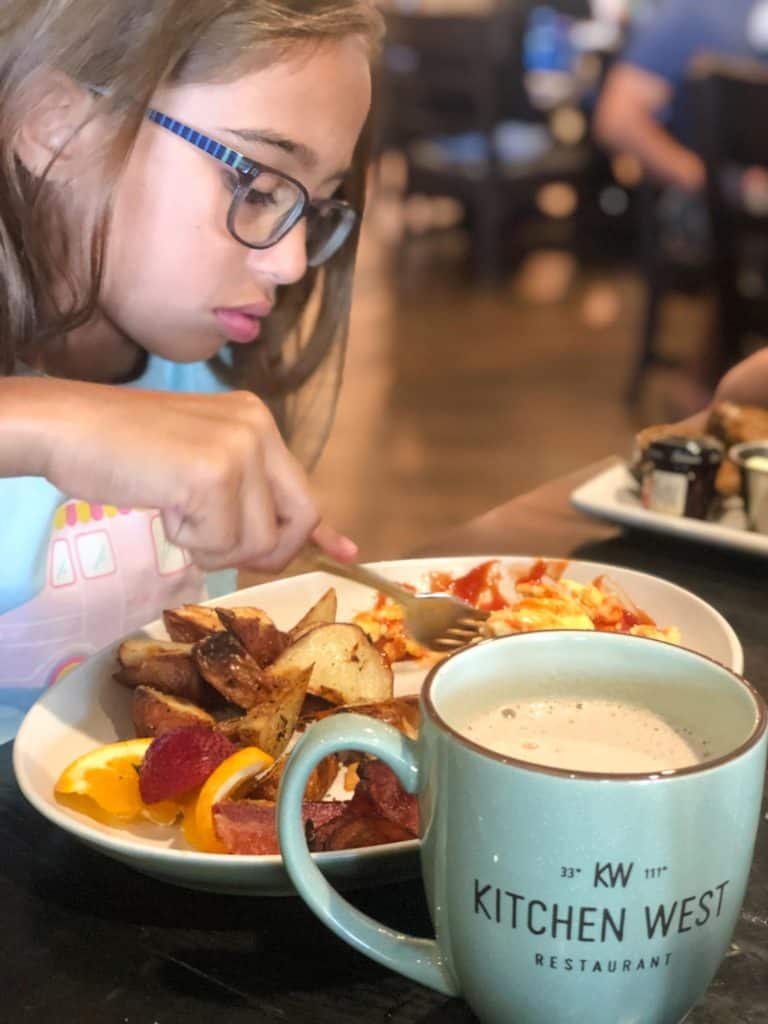 The Rooms
The rooms at the Scottsdale McCormick Ranch are pretty standard. We got a basic room with 2 queen sized beds. Both beds with piled with down comforters and lots of pillows. And the room itself was a great size.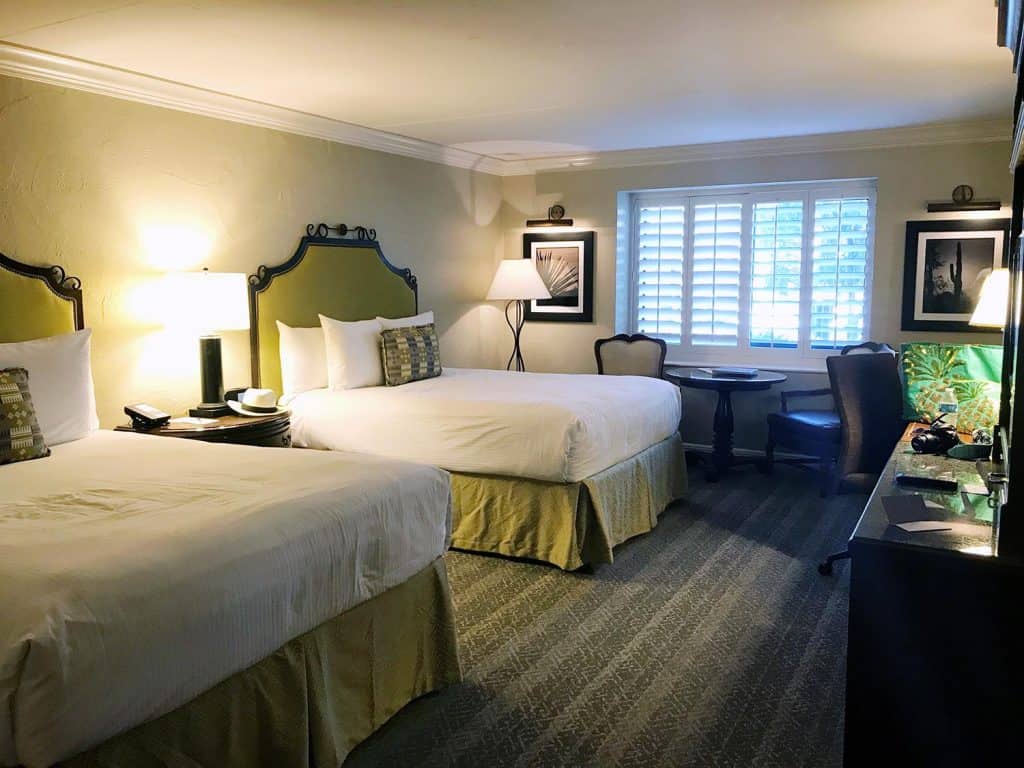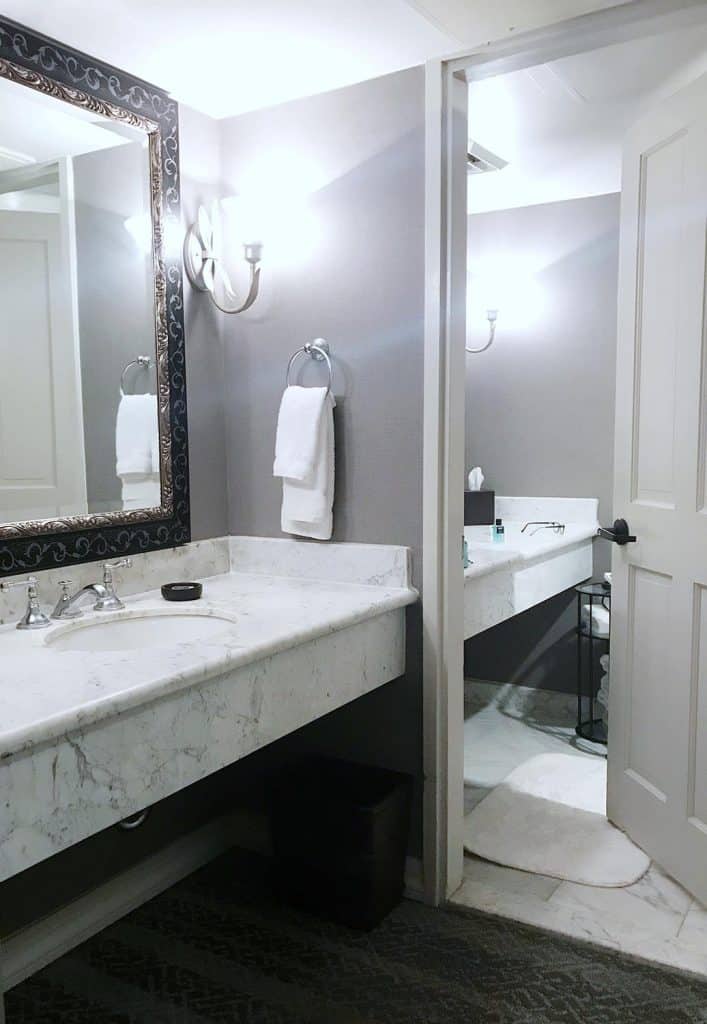 What I love the most about this resort is that every room has a great view. The first floor rooms even have these great patios that lead right to the pool area. Perfect for families who have little ones that may need a rest in the middle of the day.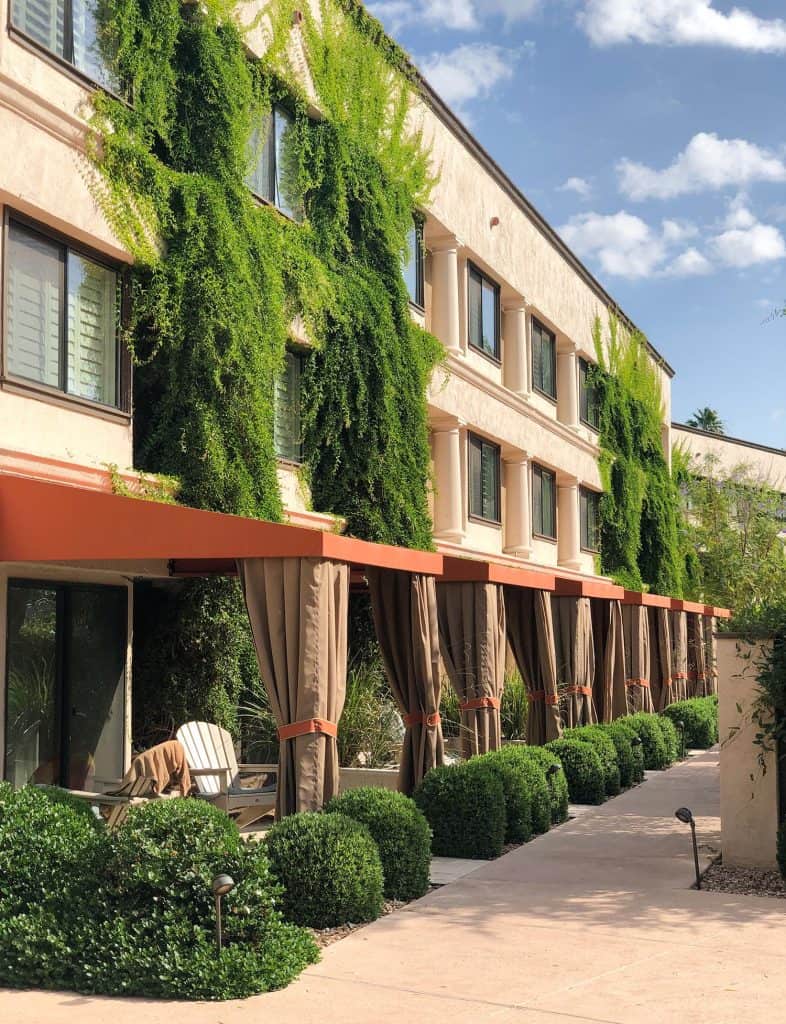 If you have never been to Scottsdale before, the Scottsdale resort at McCormick Ranch is deifnitly a place you should condier staying at. It's smaller, more intimate feel was perfect to get away and relax for a weekend.
It's also super close to shopping, restaurants and tons of other things to do in Scottsdale.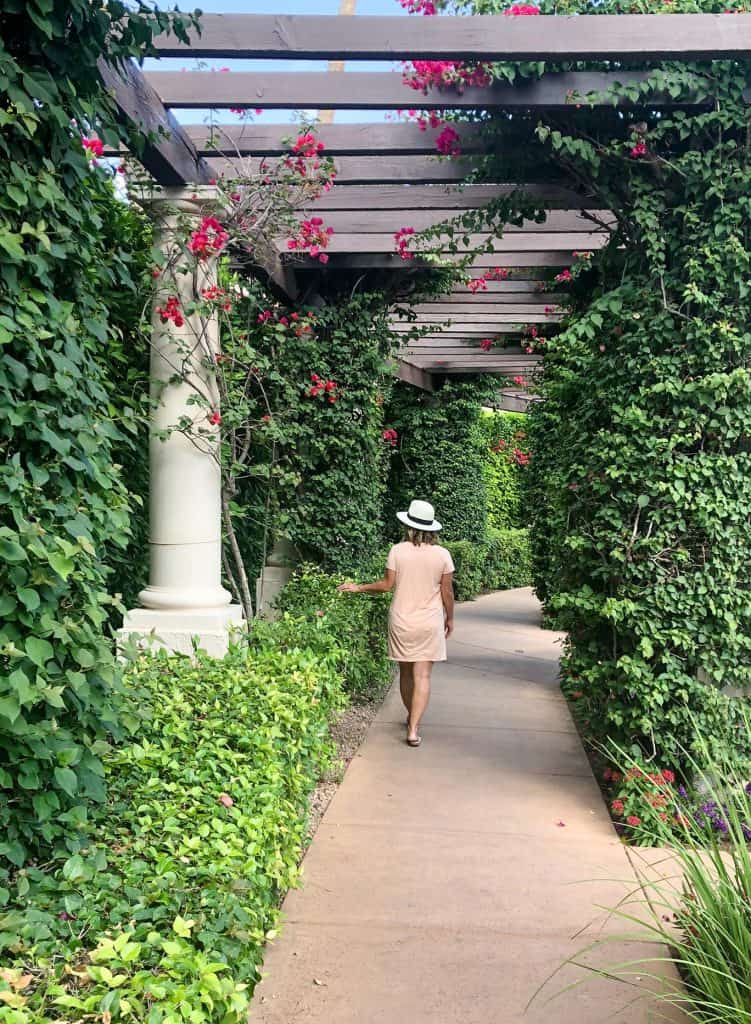 Before you go!
See more of our family travels by following on Instagram
And get more travel tips and reviews on our Pinterest travel boards
* I  was graciously invited as a guest of Scottsdale McCormick Ranch through Experience Scottsdale, but as always, all my opinions are my own and I would never recommend anything I don't really freaking love.


Pin for later!