My Favorite Travel Essentials For Women in 2023
Getting ready to travel and not sure what to bring? These are the most important travel essentials for women I bring with me anywhere!
Whether you are flying, driving, going on a cruise, or even doing a staycation… There are several key items I bring with me to every place I travel.
Each one of these Travel Essentials For Women ensures I am comfortable no matter where I go!
TIP: All these items make great gift ideas if you know someone who travels a lot!
Travel Essentials For Women: My Favorite Items
1 – Portable Charger – I don't know about you, but I am on my phone a LOT when I travel. For many reasons! If I'm on a road trip, I am using my maps or some essential apps to find places to sleep or eat.
If I'm on an airplane, I watch movies and play games. Or really…I use my phone for almost all my photos and videos while traveling. Which can quickly deplete my battery.
That's why I ALWAYS travel with a portable charger. To make sure my phone always has a charge (for emergencies too!)
My favorite portable charger: Charmast Portable Charger
2 – Quick Dry Towel – One of my favorite travel essentials! No matter where my destination is, I always bring this quick dry towel with me. It not only dries super fast, but it is super thin and folds up so that it barely takes up any room in my suitcase.
Hotel pool towels are just never big enough or comfy enough to lay out on. This towel is so compact, I can take it anywhere. It also doesn't let sand stick to it!
Seriously… beach vacation, I take this towel. Road trips… I take this towel. Alaskan cruise… I took this towel after hiking near a waterfall and getting drenched. I literally take it everywhere.
Favorite Quick Dry Towel: Dry Fox Co Quick Dry Towel (use CODE: JENNIFER for 15% off!)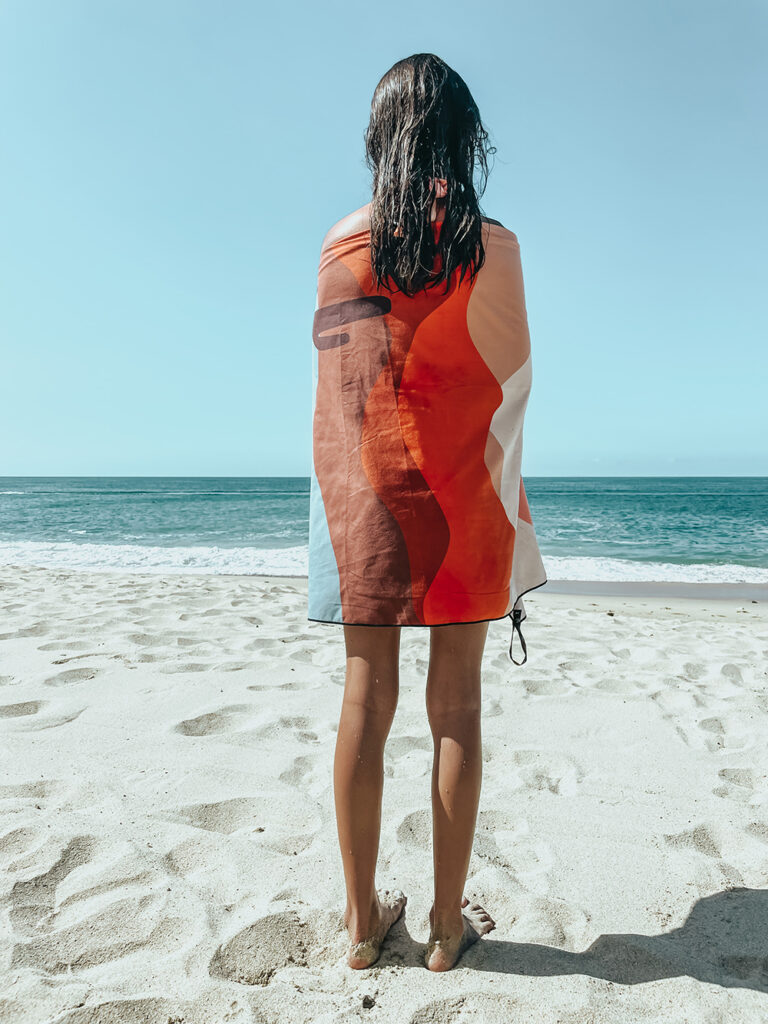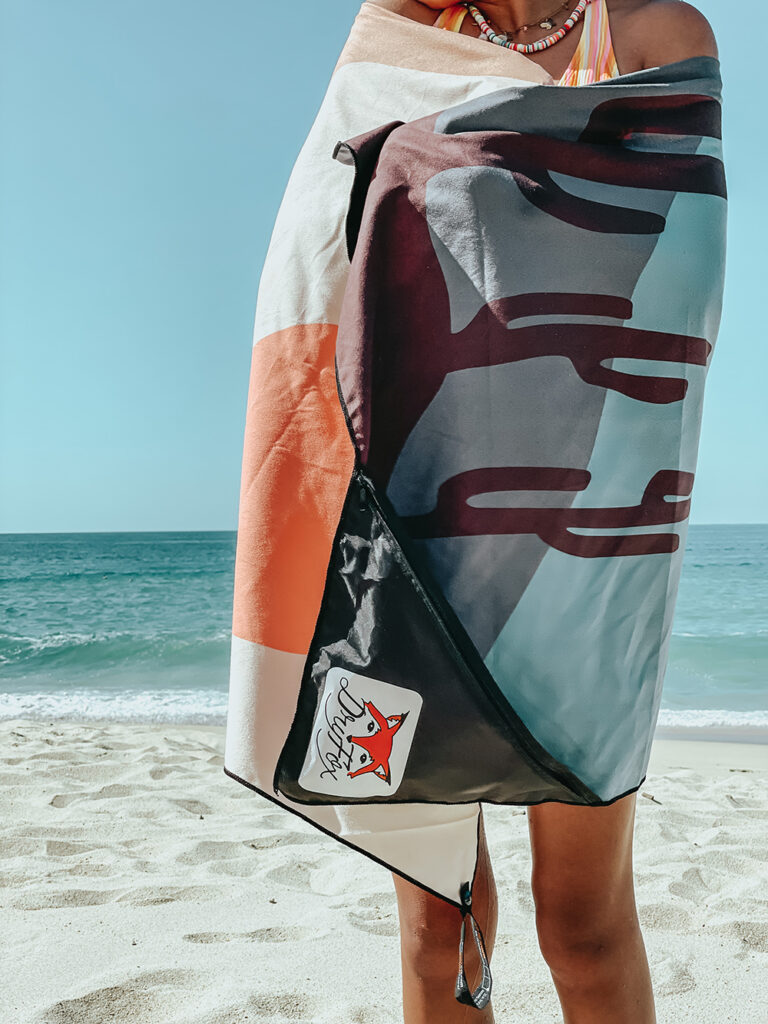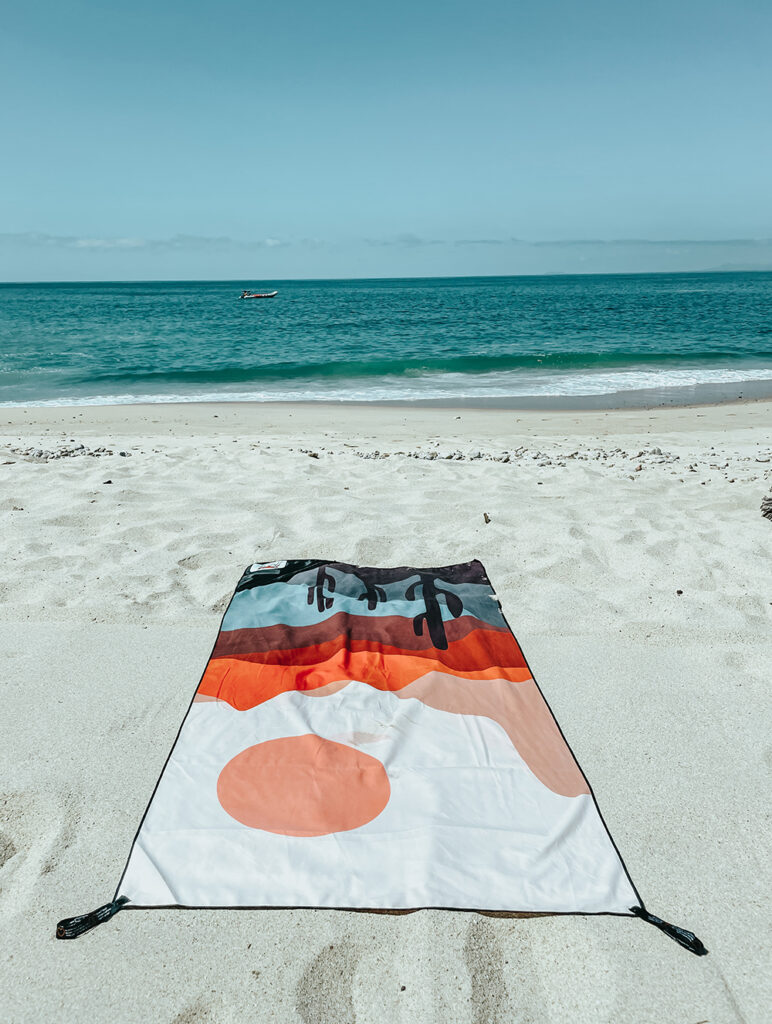 3 – Chapstick with SPF – I dont know about you, but every time I travel, I get the driest lips ever. Probably because I'm constantly in different climates within a short period of time.
But Im also in the sun and wind quite a bit too. And I have had my lips sunburned more times than I would like to count. Packing a good chapstick that has SPF in it, keeps my lips feeling good and prevents getting burned or chapped from the sun.
Favorite Chapstick with SPF: Panama Jack Sunscreen Lip Balm (love the flavors it comes in as well!)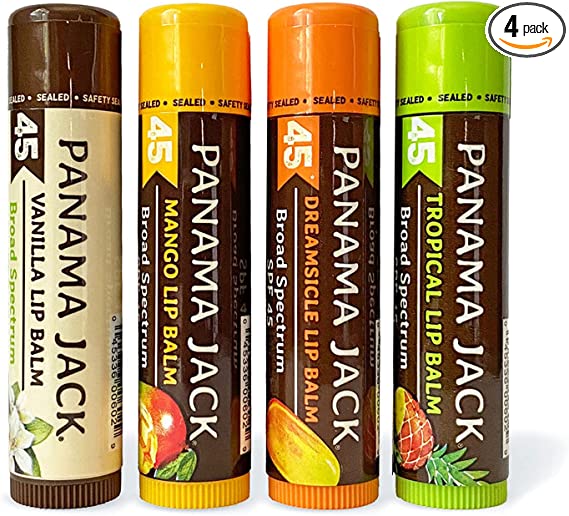 4 – Noise Cancelling Ear Buds – A good pair of headphones is a MUST. On planes, they are great for listening to music or movies, but also cancel out screaming kids. I love having them on beach days to listen to relaxing music while laying in the sun.
I absolutely love these noise-canceling earbuds for travel. They are super affordable and work like a dream. They even have a feature most air pods or Bose headphones dont have… you can tap the sides to pause your music if someone starts talking to you.
Did I mention they are SUPER affordable?
My Favorite Noise Cancelling Ear Buds – TOZO Active Noise Cancelling Wireless Earbuds
5 – Eye and Face Masks – Hydrating is key when traveling! Not only to keep the dryness away, but it keeps you feeling like a human being. It refreshes and rejuvenates you. So after a long flight or a long car ride… these are a saving grace.
My Favorite Face Mask – Ebanel Collagen Peptide Hydrating Face Masks
My Favorite Eye Mask – Patchology Under Eye Mask Gel Pads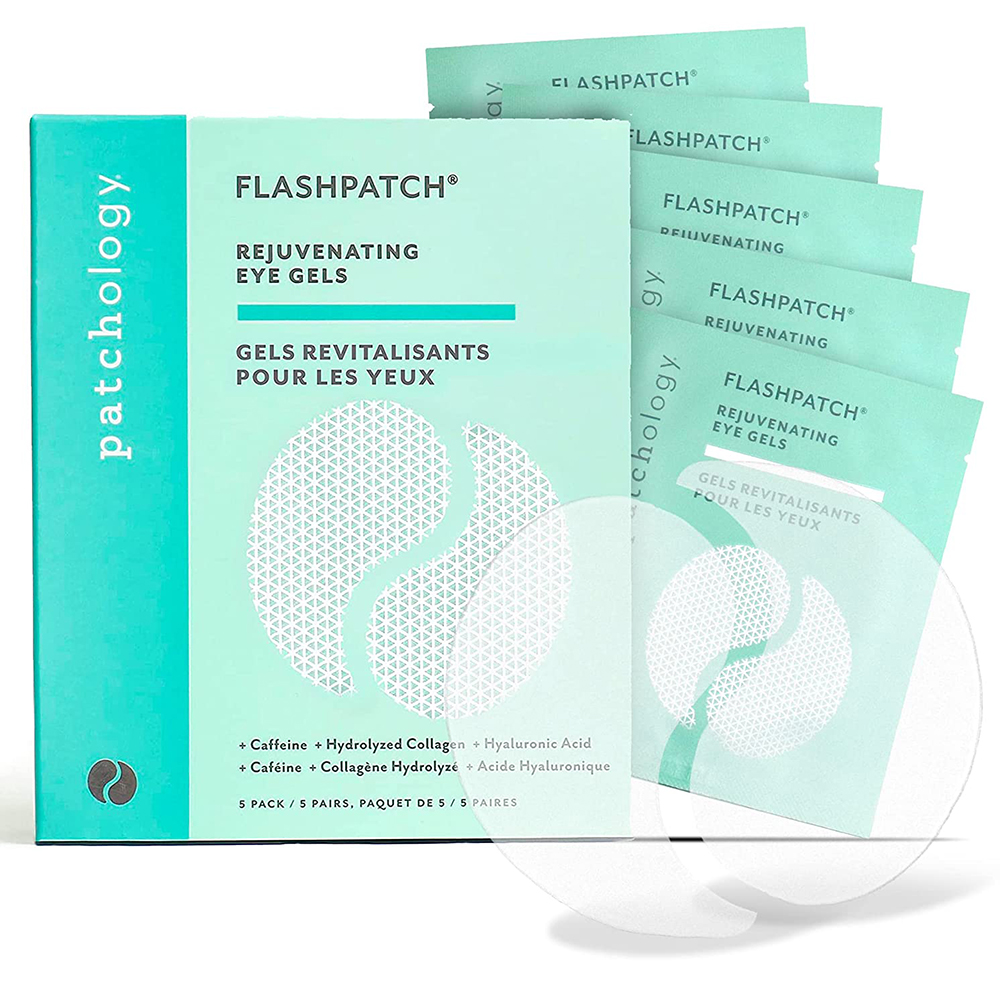 6 – Kindle – I cannot forget to add one of my favorite travel essentials for women…my kindle! I never go anywhere without my Kindle. Airplanes, cars, beaches, and even the doctor's office. You never know when you are going to be bored or have downtime. So having a good book to read keep me busy.
Kindles can store several books (so you don't have to pack any) and are small and very lightweight which makes them easy to pack. My Kindle is even waterproof so I can have it on the beach (or even in my baths!).
The backlight on the Kindle even allows for reading when it's dark, so you don't need the overhead light on an airplane (which really pisses some people off on red-eye flights!)
What I use: Kindle Paperweight and Kindle Case
7 – IPad with keyboard – Ok, I know these are pretty pricey, but hear me out. I often work remotely but bringing my laptop and accessories on a flight or car ride can be heavy and bulky. Not to mention risky if it gets lost or stolen.
So what I do instead is bring my IPad with a keyboard. I use it to get work done, but also to watch movies and TV shows on long flights. It's slim and lightweight enough to easily pack in any backpack.
What I Use – IPad and IPad Case with Keyboard (it's a wireless keyboard that comes WITH the case and has an assortment of cute colors!)
8 – Scarf – I know, I know… a scarf is a travel essential? But actually, it is! I love bringing these lightweight scarves for several reasons. One, they are light and compact, making them easy to pack.
Second, you can use them in a multitude of ways. You can cover your mouth if you need to mask up. you can cover your hair if you're having a bad hair day. You can even drape it across your shoulders for a lightweight shawl if you get a tad chilly.
These scarves are also great to just wrap around your neck to avoid sunburn on the back of your neck. And in places where it's windy and dusty, it can be used for that too.
My Favorite Scarf – MANSHU 3 PCS Women Soft Scarf 
9 – Hairbrush – Between plane seats or wind on a road trip, my long hair is always getting tangled. And I dont know what it is, but just giving my hair a quick brush through somehow makes me feel a lot more groomed and fresh.
I love this set because it comes with a regular-size brush for my luggage and a smaller one perfect for my carry-on.
My Favorite Travel Hairbrush – Natural Wooden Paddle Detangler Brush and Small Travel Styling Brush Set
10 – Hair Accessories – Nothing is more annoying than traveling for a full day and your hair is in your face or blowing around. So keeping some hair accessories on hand always saves the day!
I usually carry with me a few hair ties, hair clips, bobby pins, and a few scrunchies. I absolutely love this little travel hair accessory organizer. It's small enough to even carry in your purse and keeps your hair ties and pins on hand!
My Favorite Hair Accessory Organizer – Small Hair Accessory Organizer Box
11 – Compression Socks – Compression socks are so essential for any travel! Especially during times when you are sitting a lot… like on long flights or long car rides.
They help reduce swelling and increase blood flow. So they are really important for your health (reduce blood clots). But they can also add some extra warmth when you are traveling. I always freeze on airplanes so having knee-high socks just helps keep me a little extra warm.
My Favorite Compression Socks – Compression Socks Women (check out all the cute patterns!)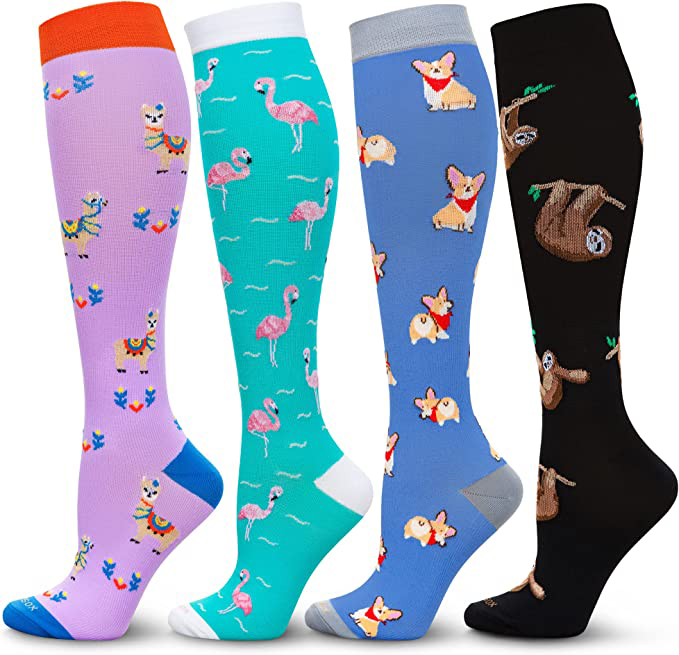 12 – Toiletry Kit – Traveling can make me feel really icky and dirty, so I like to travel with a small toiletry kit. You probably have a bigger one in your suitcase, but I like these small kits that let you bring just a few necessities wherever you go.
As far as travel essentials go, a good toiletry kit can make or break your comfort when traveling for long days.
I usually bring this in my carry-on for two reasons. Number one – if they lose your checked luggages, then you still have your toiletries! But more importantly, number two – if I am on a long flight or have delays or long layovers, it feels so good to be able to wash my face or brush my teeth.
My Favorite Toiletry Kit – BAGSMART Toiletry Bag 
13 – Portable Travel Cable Organizer Bag – When you travel, you're probably bringing several electronic devices with you. And with each of those devices, you'll need the corresponding charge cord to go with it.
I love this portable cable organizer to keep all my cords in one, easy-to-find place. It also keeps them from getting tangled. PLUS… it also has room for my computer mouse and portable charger too.
It's perfect to just throw in your carry-on and always have the power cords you need without having to dig through your suitcase to find them.
My Favorite Travel Cord Organizer – BELALIFE Electronic Organizer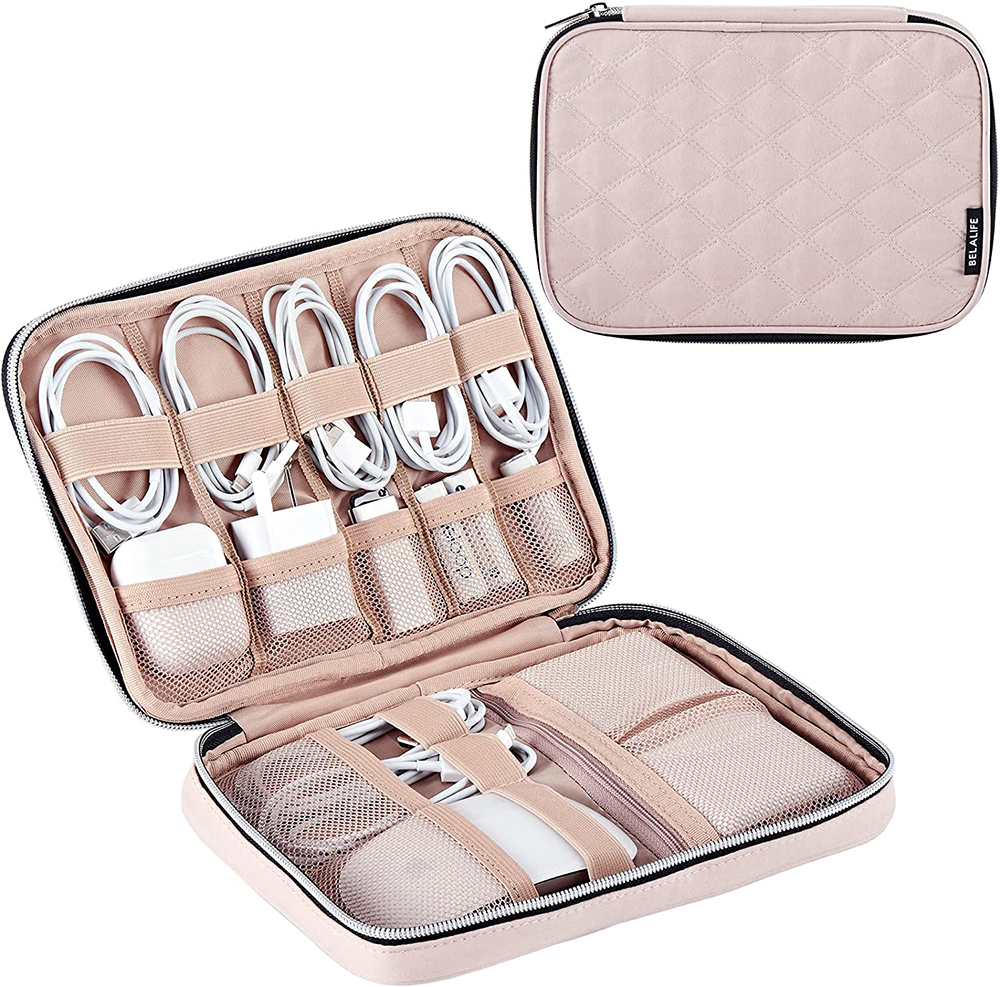 14 – Travel Pillow And Blanket Set – Comfort is key when traveling for long periods of time and I LOVE this travel blanket set. It folds up nice and small to easily carry on a plane (tip: pillows and blankets don't count as personal items!)
When folded up, you can use it as a pillow. Or take it out and use it as a soft blanket. It even has a trolley handle to secure right to your luggage. It's also just nice to have in some hotels that don't have very warm blankets.
My Favorite Travel Blanket Set – EverSnug Travel Blanket and Pillow
15 – Collapsible Water Bottle – I love my hydro flask but they are just so big and heavy to carry when you travel a lot. I prefer to bring a collapsible water bottle with me. That way when I'm not using it, it just folds right up and I can easily throw it in my carry-on or purse.
My Favorite Collapsible Water Bottle – Collapsible Water Bottles Cups  (check out how small this folds up!)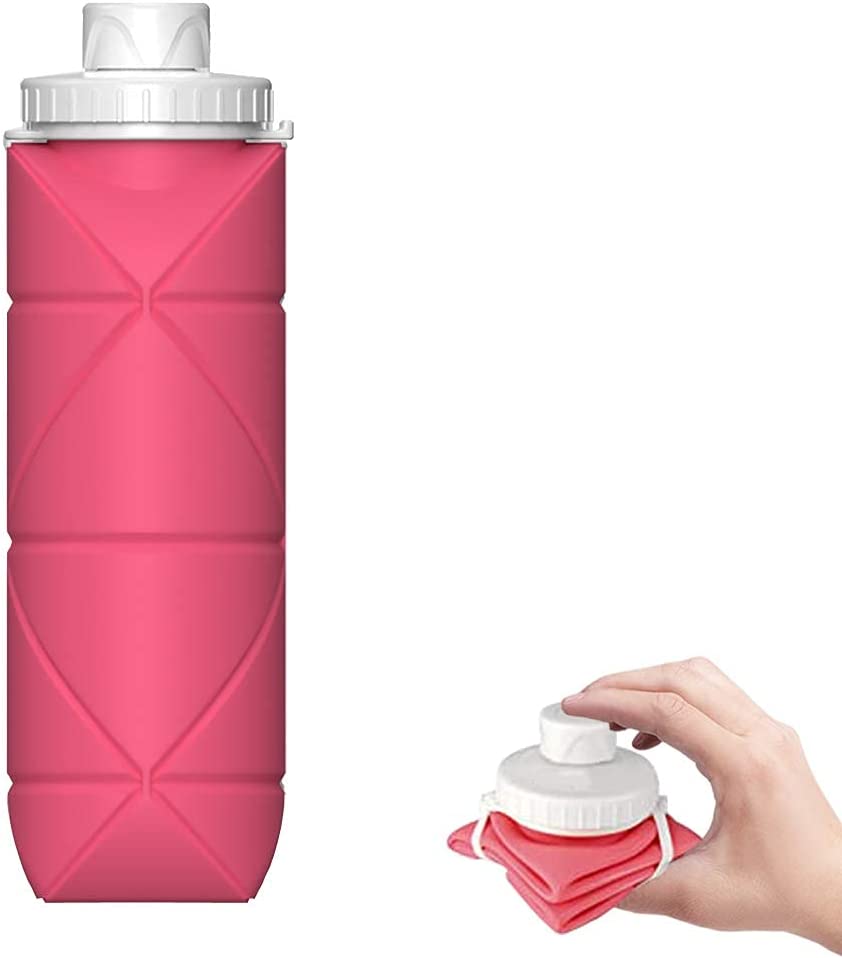 Travel Essentials For Women
Traveling is fun and exciting but can also be long and tiring. Having the right kind of travel essentials for women on hand can make all the difference in the world!
All of these items listed above are with me whether I'm on a long flight or traveling for weeks in my Camper Van, to make sure I'm as comfortable as possible!
Is there something you just can't travel without? Drop it in the comments below!
Hopefully, this helps you as well!
You Might Also Be Interested In:


Pin for Later!