Why You Should Definitely Try Goat Yoga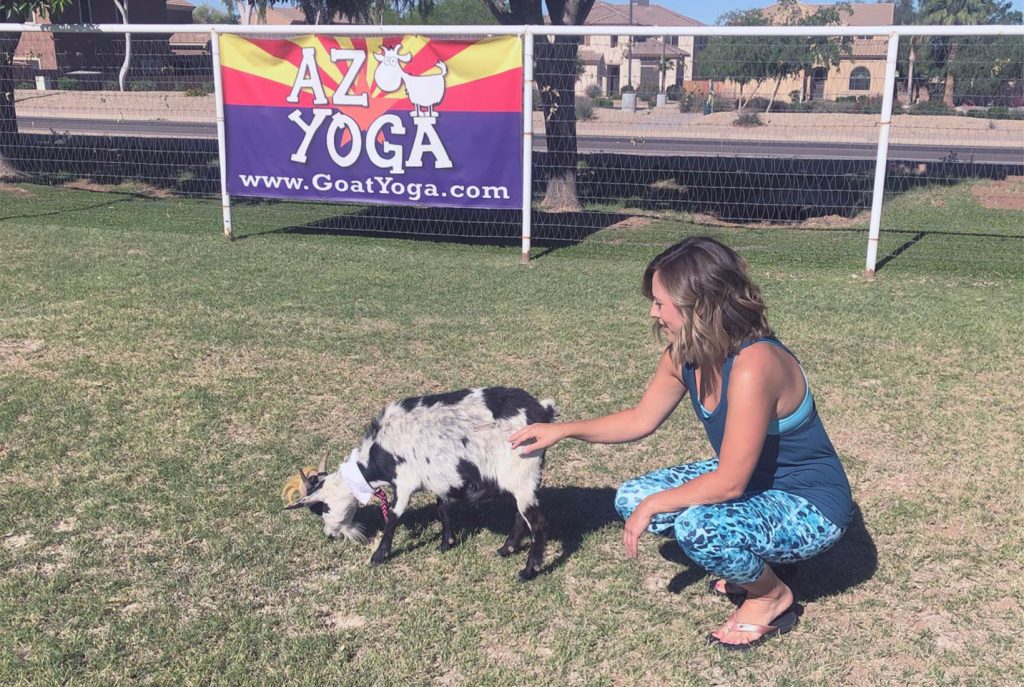 Have you tried Goat Yoga yet?
I remember seeing someone do goat yoga on TV and thought… what?!?! Goats and yoga? And then watching the fun they had and how funny it was. Suddenly, it was on my to-do list!
Then I realized that living in Arizona, I was in the place where goat yoga started! So how could I not sign up for a class?
AZ Goat Yoga is the original creator of goat yoga (despite what others claim!) and started it in 2015. Since then it has grown nationwide and AZ Goat Yoga is even in the Guinness book of world records… twice!
But all those fun facts did not prepare me for what Goat Yoga actually is… one of the most freaking fun and hilarious things everyone needs to try!
* This post may contain affiliate links, you can view my disclosure policy here.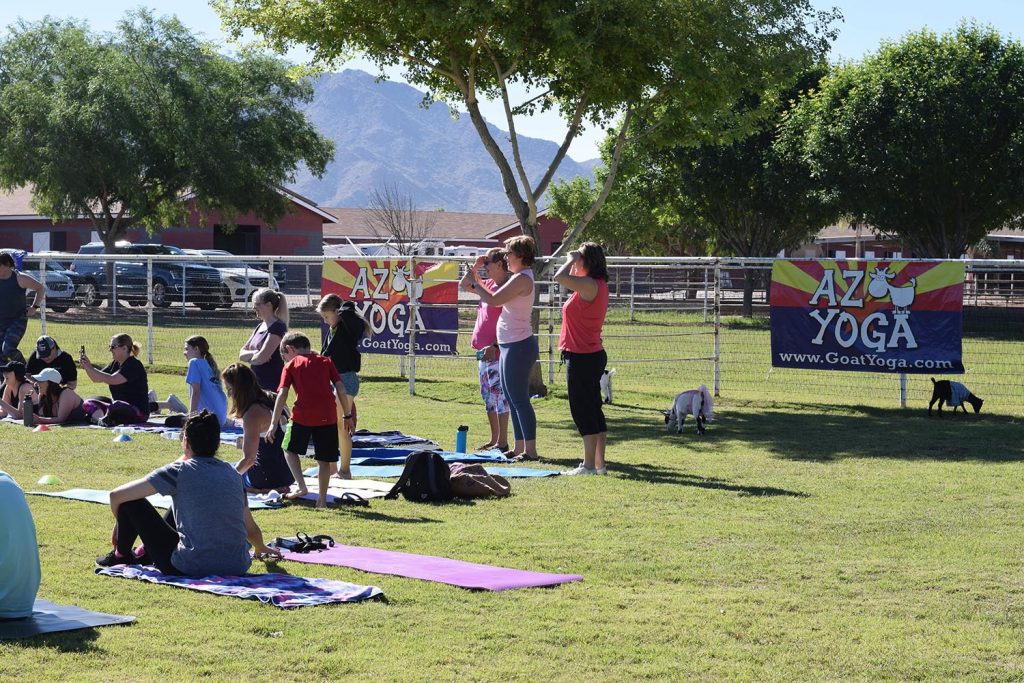 What to Expect at Goat Yoga
Let me just start off by saying that I am NOT a yoga expert. Ok, I can barely do yoga at all. So I was a little nervous to take this class for that reason. But that shouldn't stop anyone. The yoga moves are very beginner-like. I had no problem keeping up. And to be honest, everyone focuses on the goats WAY more than they focus on the yoga!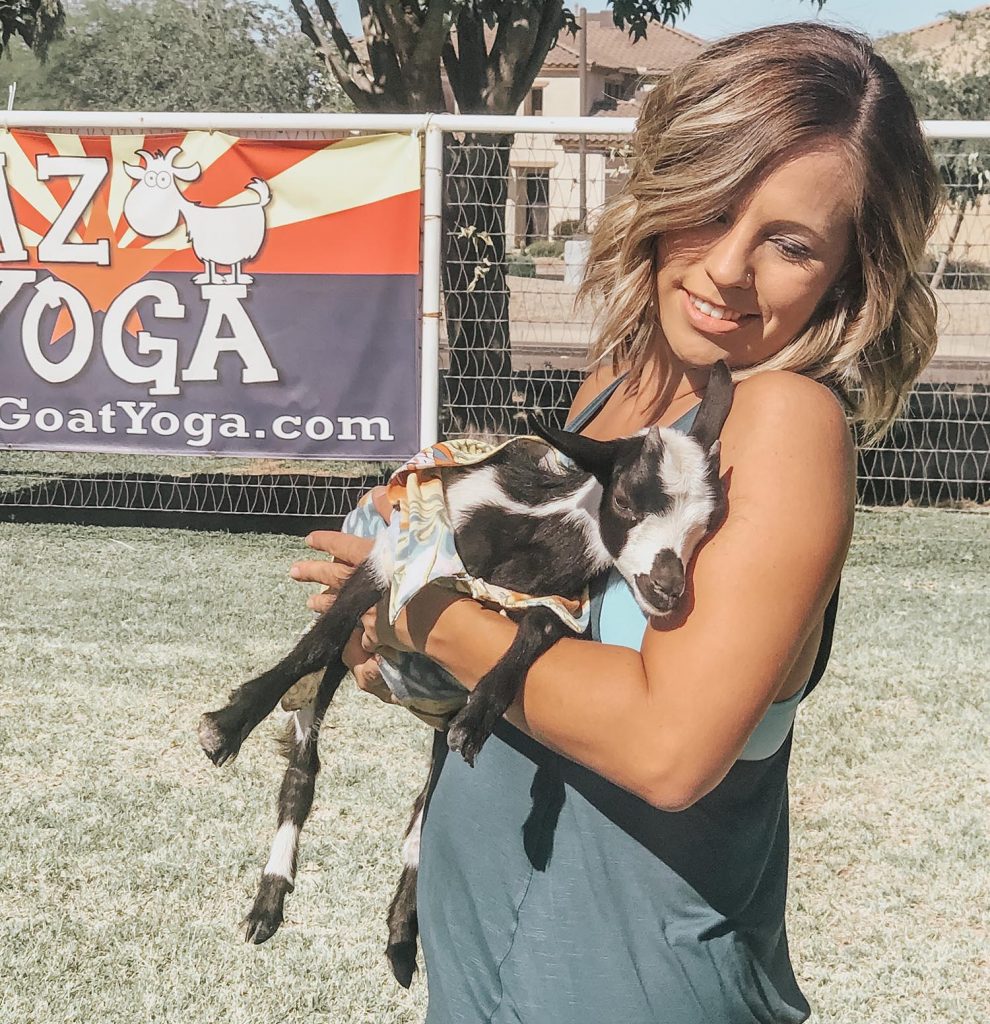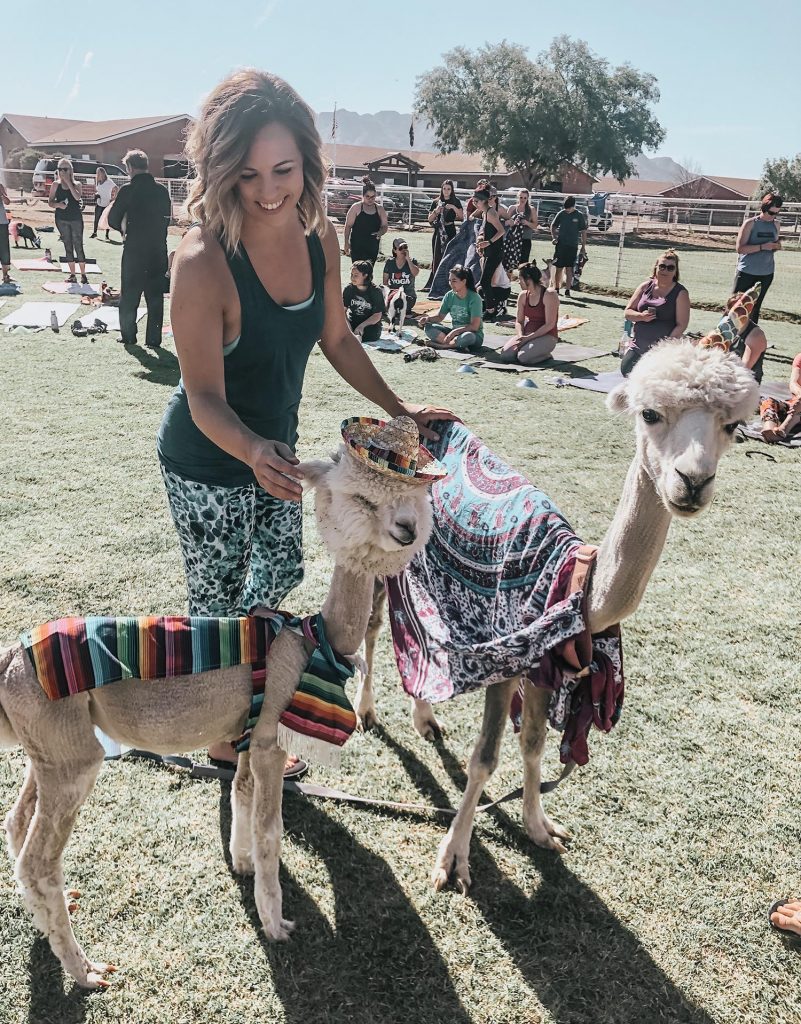 The class I took was outdoors (in Arizona we like to do everything under the sun!) and all I had to do was bring my own yoga mat.
You can get there early to lay your mat out in a good spot, and spend time playing with the goats. All the goats were adorable! There were so many of them. There were even tiny little baby ones. And best of all… they were all dressed up!
I'm not sure why they were all dressed up, but it sure added to the fun of the class!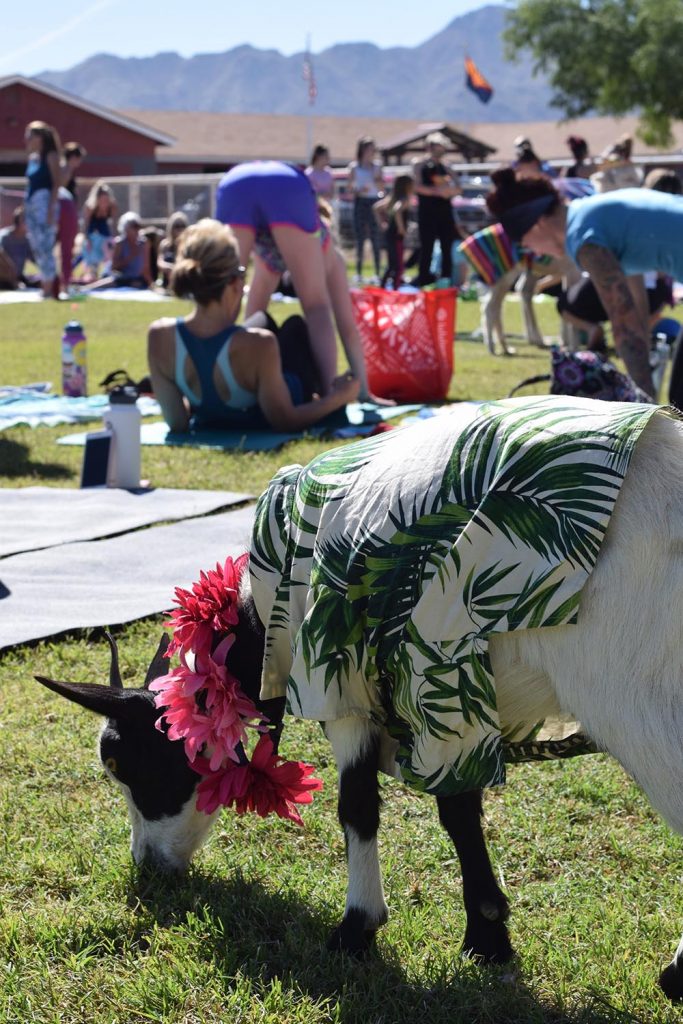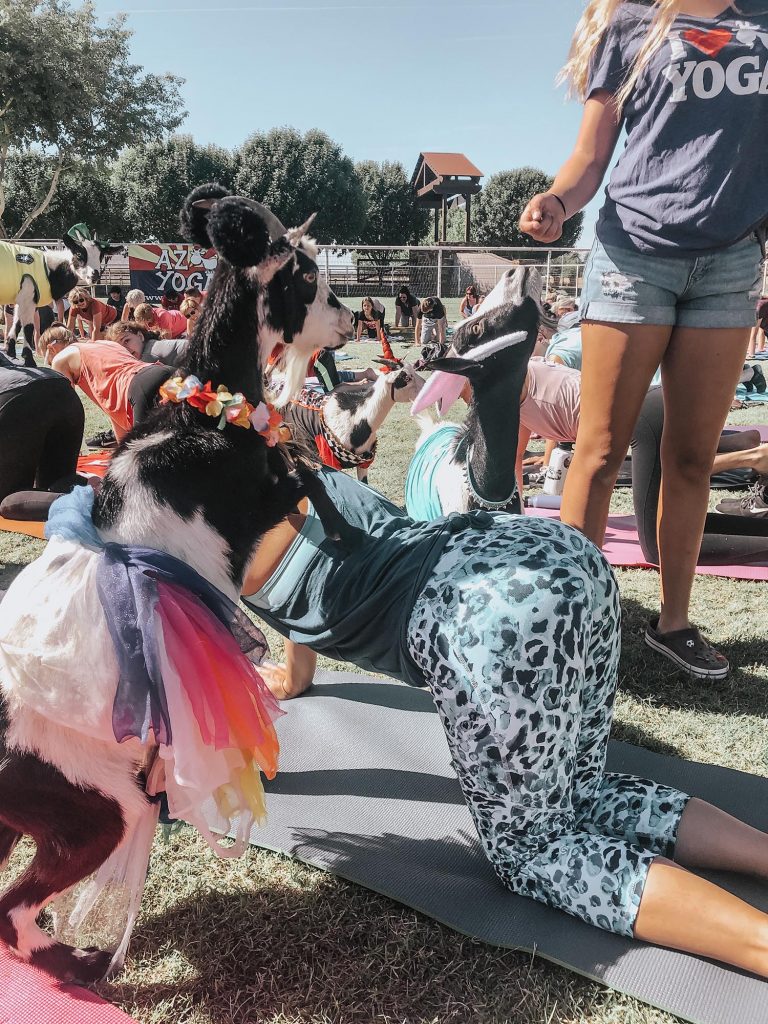 The Actual Yoga Part
Once class actually begins, everyone forms a circle around their instructor and she tries her best to walk us through some basic yoga poses. The other instructors walk around with the goats and sort of get the goats to walk under you or jump on your backs.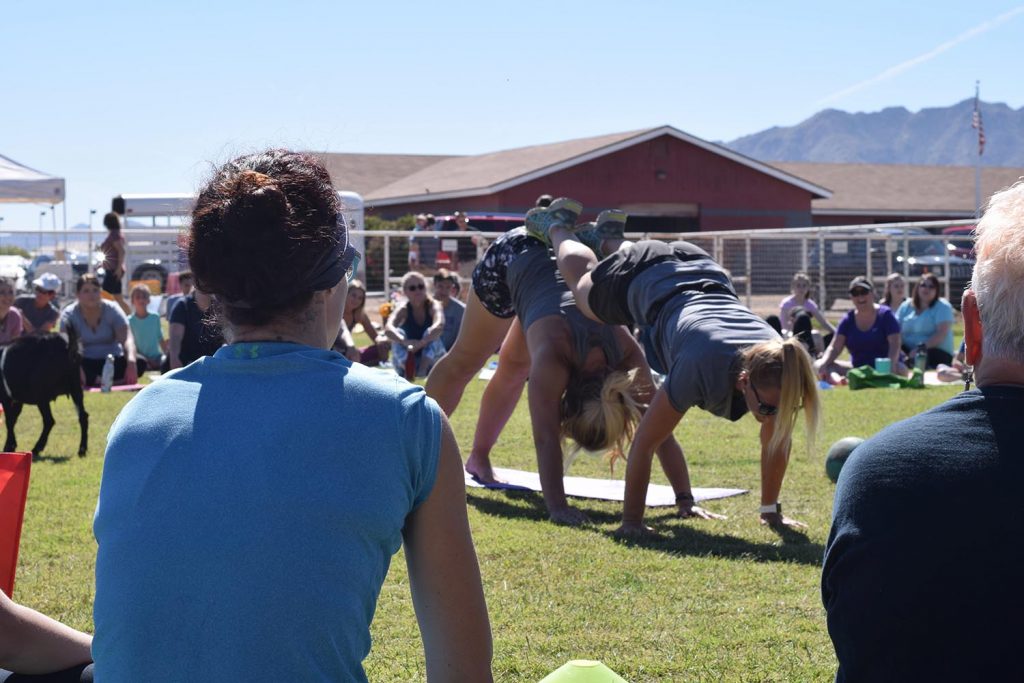 Once that started happening, it became just a fun time of trying to take photos or laughing at a goat with a tutu walking on you.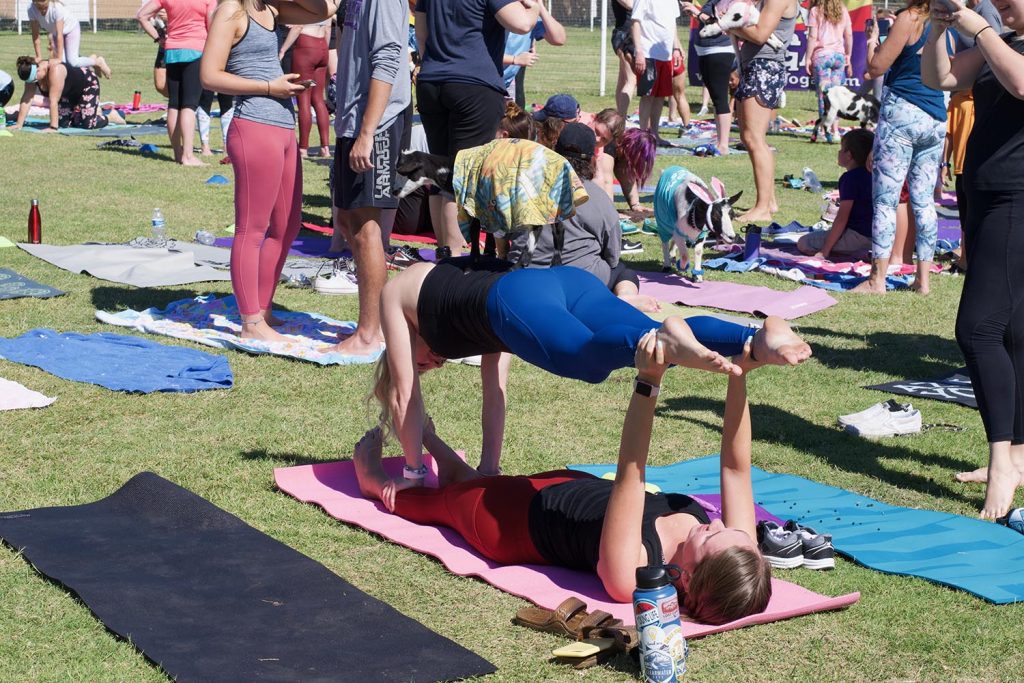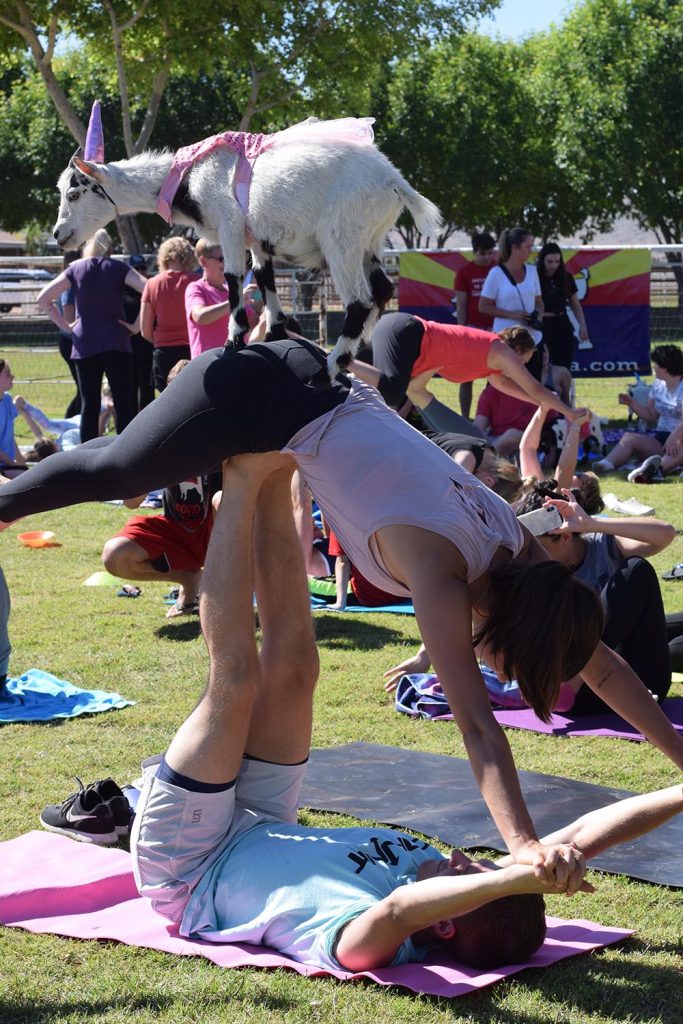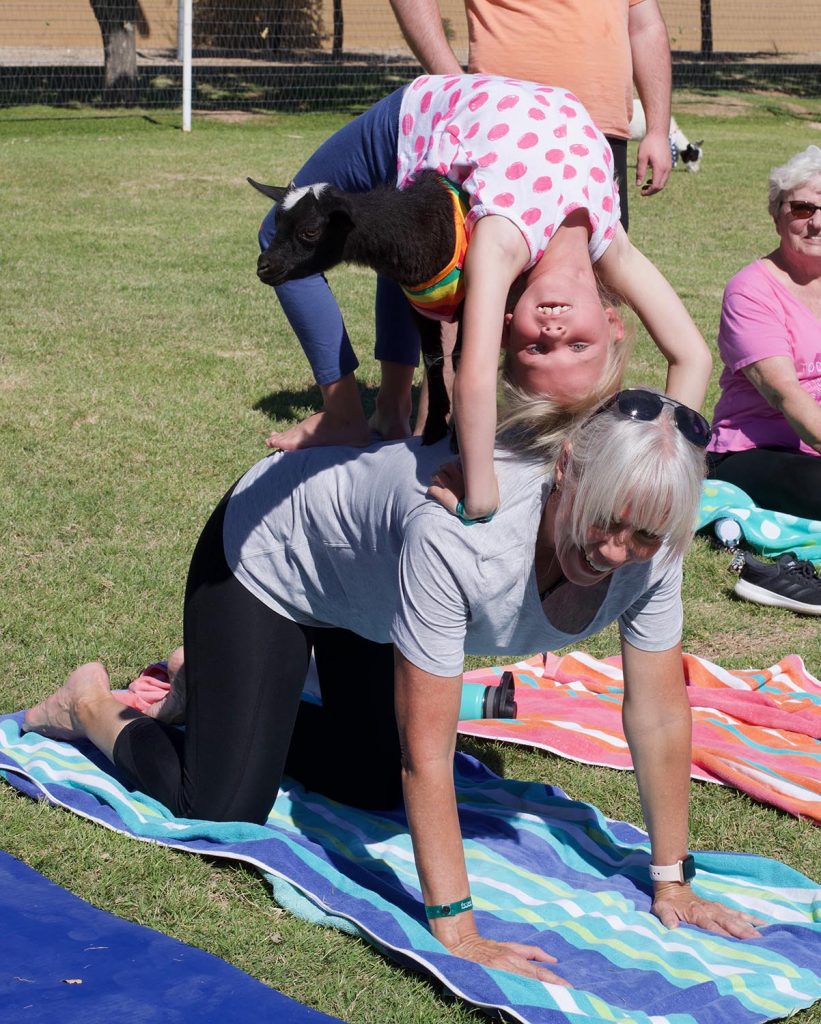 The yoga really only lasted about 30 minutes and after that, you could try other poses or walk around and play with goats. As the instructors said… it's about 30 minutes of yoga and an hour of a petting zoo.
Who is Goat Yoga good for?
Everyone! I Went with a friend this time around but there were several kids there and I almost regret not taking my daughter. If anything, it just made me want to schedule another class so she could come and try it out.
For kids, it's a great way to get them outdoors and try something new. It also tricks them into trying something new and being physically active while they think they are having fun playing with goats.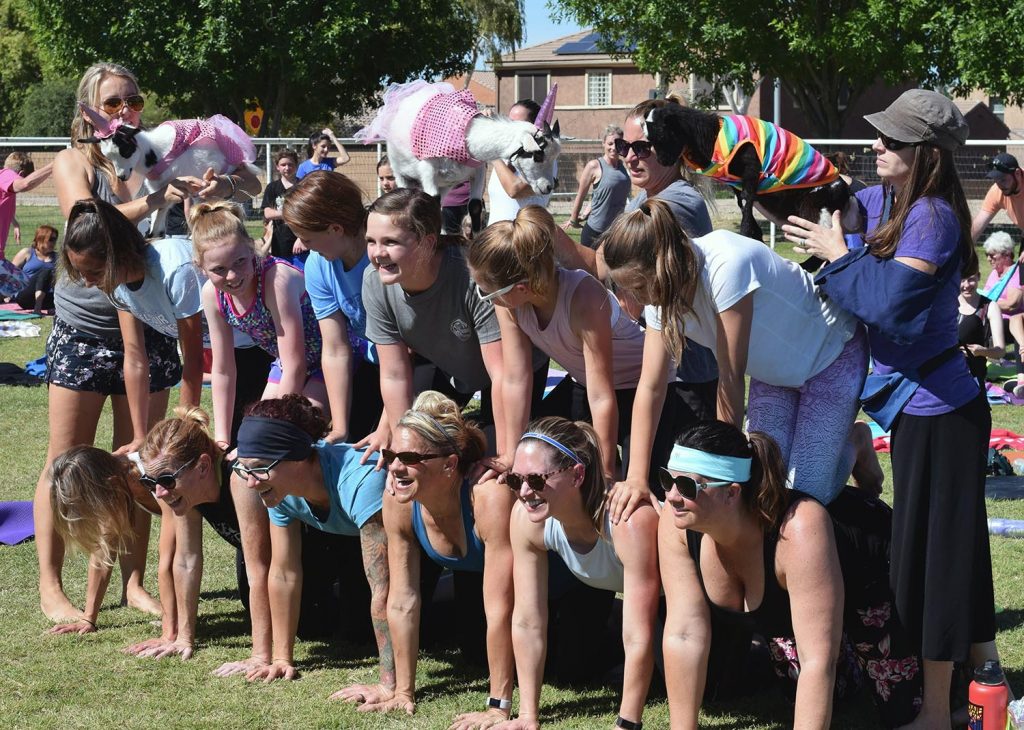 For adults, it really was super fun and relaxing. I keep telling myself I need to get into yoga for my own health, but this is a great way to start testing it out. Animals are naturally therapeutic so after this class, I can definitely see why yoga and goats were put together!
So if you are looking for something fun and unique to do with some friends or with your kids, AZ Goat Yoga is a MUST!
If you live in Arizona or plan on visiting soon, hop over to AZ Goat Yogas website and check them out!
Don't miss out on these other fun things to do in Arizona!


Pin for later!